HIKING TOUR – SELLRAINER HUT CIRCUIT
The Sellrainer Hut Circuit is a multi day trip in the Tyrolean Alps from hut-to-hut. Follow opur picture slideshow to see what you will get on this great and very silent hike.
We show you the great way to spend some time in alpine nature, for some photography, or just to get away from the hustle and bustle of normal day living. This is precisely why Mountain Moments has chosen this circuit for a combined photography workshop and tour. Sellrain is a small area near Innsbruck, and for Tyrol it's amazingly remote and unspoiled. It's one of Mountain Moments favourite places to unwind as well a unique natural environment to up your photography game.
During the last decades the Sellrainer alpine hut circuit has not been the most popular destination for hikers, mountaineers and ski tourers. Striking mountains, large landscape features or the facilities for fun snapshot tourism are simply missing. One searches in vain for a castle Neuschwanstein, Pragser wild lake, Matterhorn and that alpine pressure… and it's exactly this "lack" which makes the Sellrain unique, beautiful and at least worth a visit.
With up to 10 daily stages, travelling from hut to hut and staying the night, It's a tremendous pleasure to hike here and enjoy the peaceful mountainous world. You can watch the water flow down a natural mountain stream, hear the wind whistling around sometimes steep mountain sides. You may even spot some marmots, if they don't spot you first. Here and there a cow mooing or a horse neighing, perhaps you will meet up with a handful of other hikers during the main holiday season. And that's it in terms of excitement. This is exactly what makes the Sellrainer alpine hut circuit so exciting for a photographic mountain hike. There is no such thing as the "money shot". No landmark that everyone can photograph from exactly the same spot, marvel at for 2 minutes and then continue their journey. Here we find peace, freedom from stress, the pure bliss of nature and more than enough ample time to just let our thoughts wander without interruption.
The Sellrainer alpine hut circuit tour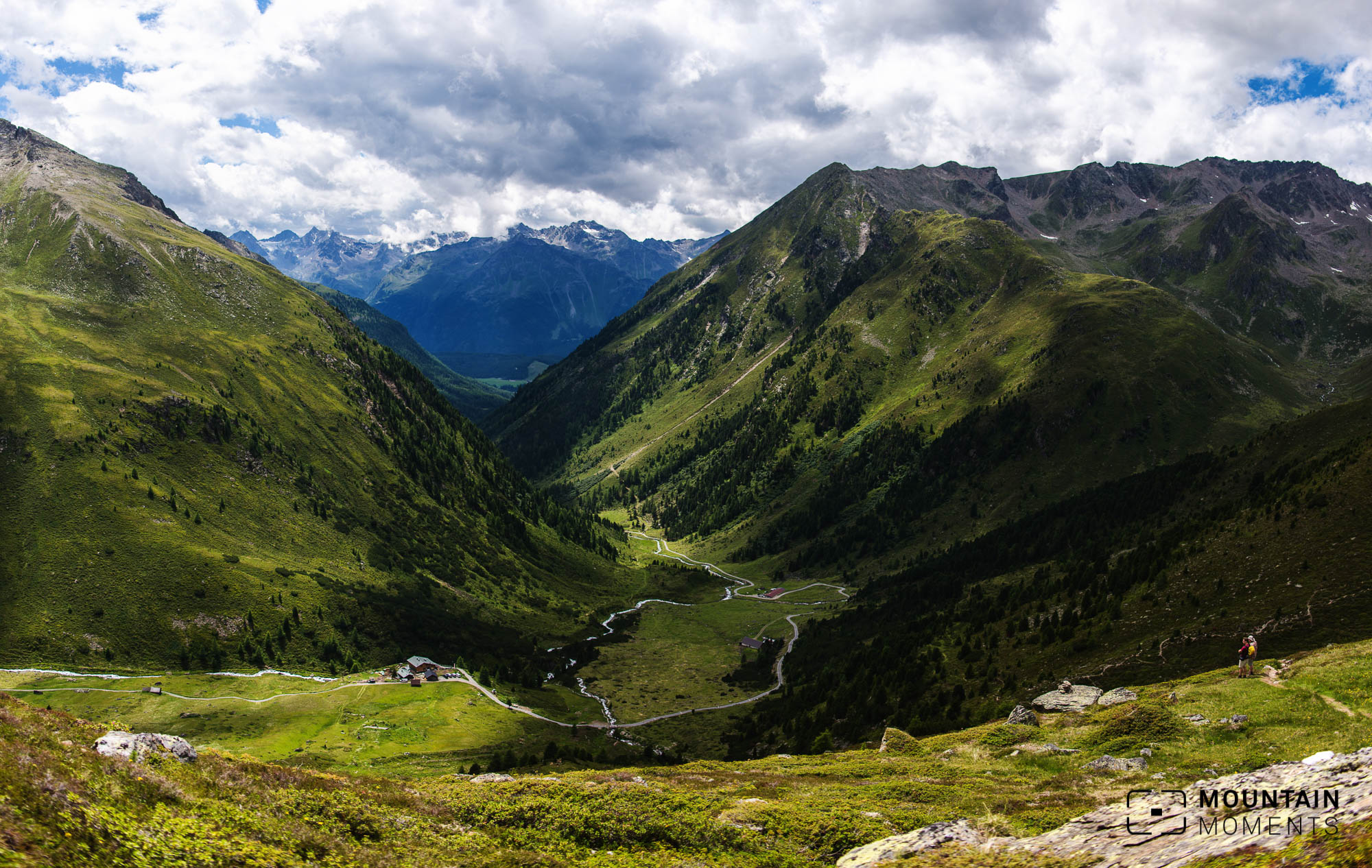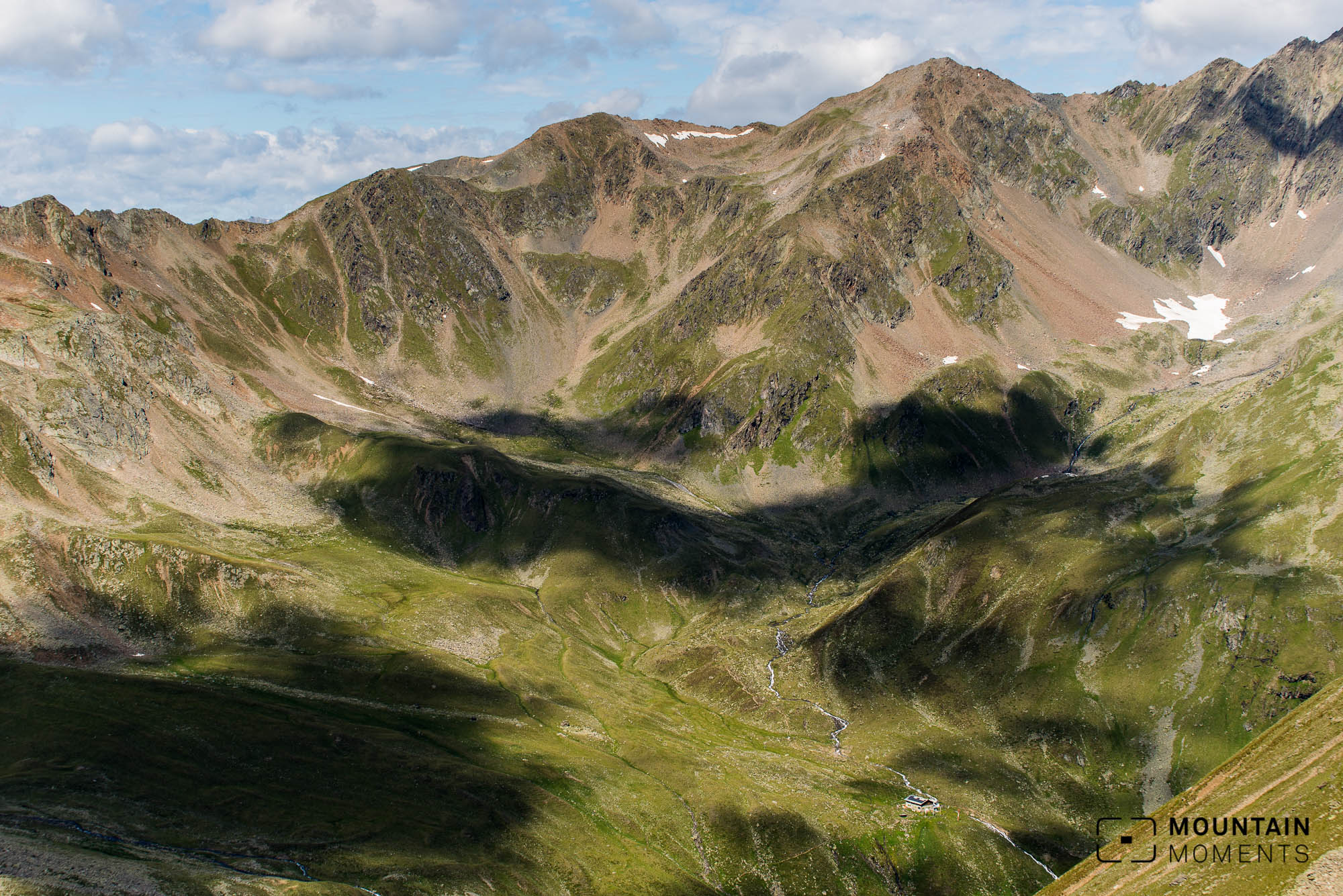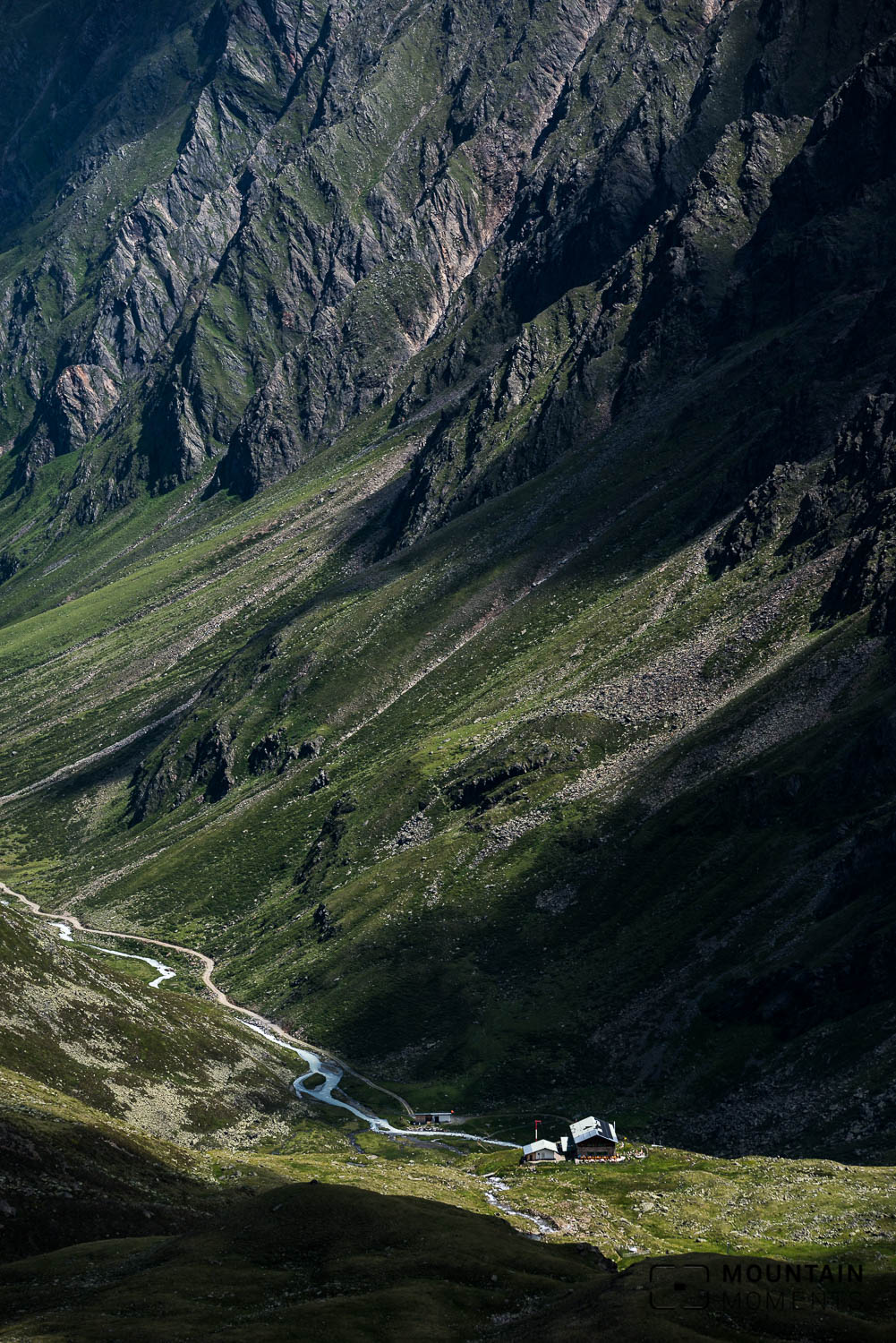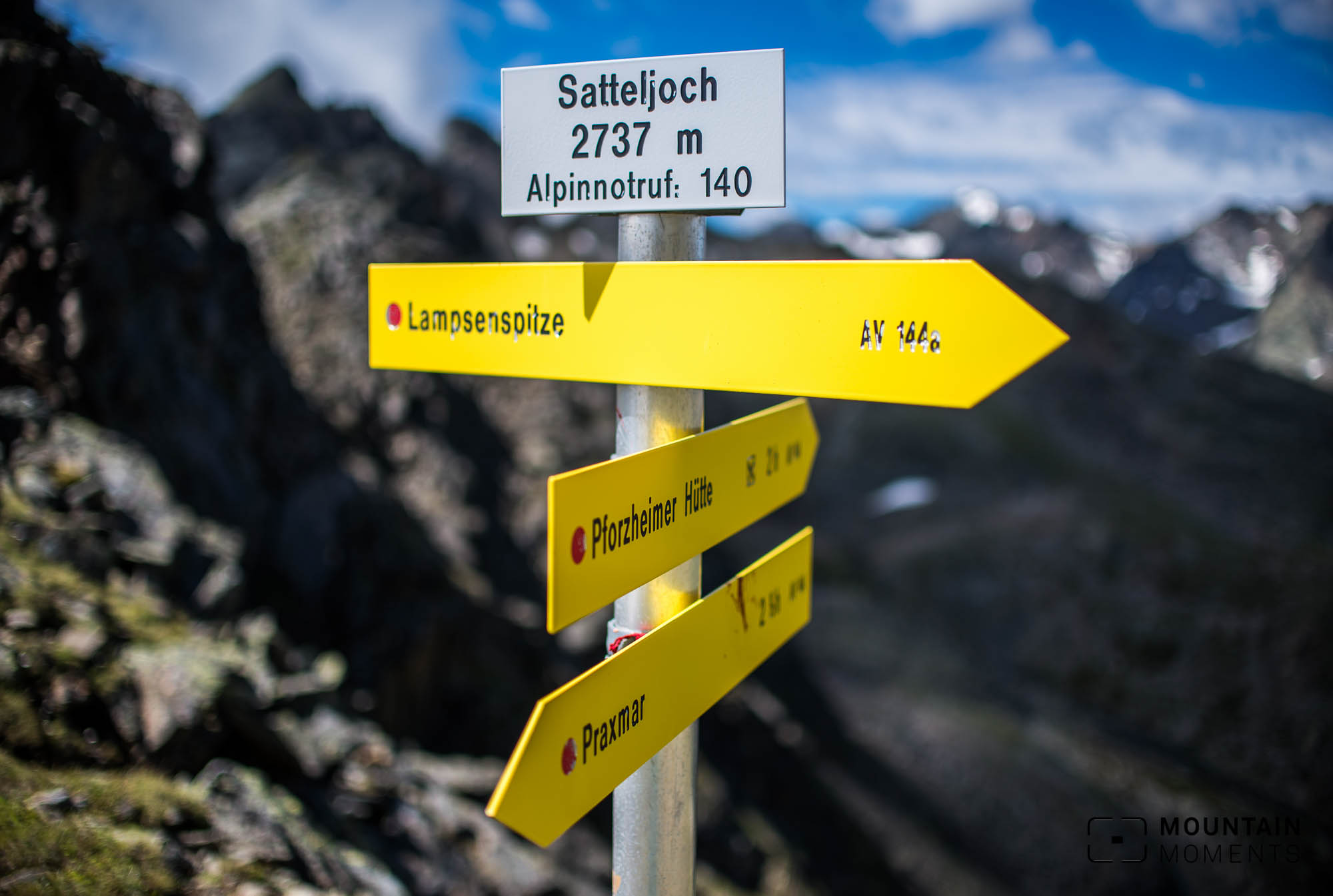 The Sellrainer Hut Circuit can be completed in roughly 2-7 days. It's possible to hike in slow, relaxed daily stages with about 7-800 meters of altitude per day. For sportive hikers and trail runners the stage length can be doubled or quadrupled.
The huts are all located at an altitude of around 2000-2300 meters. They are well managed, offering warmth and protection against weather and hunger. Most of the huts are run by the Alpine Club, i.e. AV members can spend the night here at a reduced rate and are also allowed to prepare their own food.
The mountain passes are found at around 2700-2800 meter above sea level. They are well signed and easily accessible, only requiring some surefootedness on the descent. We recommend alpine or running footwear, suitable for paths with a coarse profile.
From the top of 3000 meter high peaks and passes, one enjoys wonderful, unspoilt views into the natural Sellrainer mountain world. Picturesque mountain streams run through lush green valleys and natural hiking trails lead to the mountains from all directions, underlining the natural overall picture of the region.
Impressions of the Sellrainer ALPINE HUT CIRCUIT
Our photography and mountain hiking tour explores the following topics:
Alpine pasture life
Alpine landscape photography
Macro plant photography
Mountain hiking photography
Sports portraits
Photographic techniques: HDR, long time exposures, panoramas and sports pictures
Image effect and camera specific requirements
Sporty individuals or those motivated to be up early enough, are invited to capture the sunrise or sunset from a nearby mountain top with us.
Hi, i am Marius, i love exploring the mountains and nature. Friends say, i know the mountains better than most locals, but actually i get lost all the time while photographing ;). Read more about the Mountain Moments Team.
https://www.mountainmoments.com/wp-content/uploads/2020/09/web_mountainmoments-2308.jpg
1335
2000
Marius
https://mountainmoments.com/wp-content/uploads/2019/06/mm-logo-340-pix-300x138.png
Marius
2020-09-28 15:51:03
2020-09-28 15:51:53
HIiking Tour Sellrainer Hut Circuit - Photo Slideshow