PHOTO SPOTS IRELAND: THE MOST BEAUTIFUL PHOTO LOCATIONS ON THE GREEN ISLAND
In Ireland, the three top attractions on the itinary for holidaymakers are Dublin, Ring of Kerry and the Cliffs of Moher, add to that the two iconic locations in Northern Ireland and … is that all that appeals for photographers? Anything but that. Explore with us our hand-picked 9 most beautiful, instagramable Poto locations in Ireland fpr landscape photographers, hikers and nature lovers.
Ireland has more to offer than just a few photo spots. And so we don't overwhelm you with pictures and locations, we will focus on a few of the better known photo locations and sights in Ireland – with a focus on the wild west coast.
Ireland is often referred to as the green island. Outdoor photographers can't seem to get enough of the rain, that falls here several times a day. The many exciting light situations and moods seems to easily inspire all of us along with the incredible culture here, its history, traditions and of coarse the manybeautiful and unique landscapes. In this blog post, we'd like to share our favourite photo spots in Ireland, and Northern Ireland, with you.
PHOTO SPOTS IRELAND: EXPERIENCE THE GREEN ISLAND FROM ITS MOST BEAUTIFUL SIDE
Mountain Moments offers a photo tour to Ireland's west coast: secure your place now on one of our tours and discover these and many other wonderful landscapes, learning most of all about how to master the challenge of ever-changing weather.
Get inspiration for your next photo vacation now: and bookmark this link —-> The best photo spots in Europe – overview.
Cliffs of Moher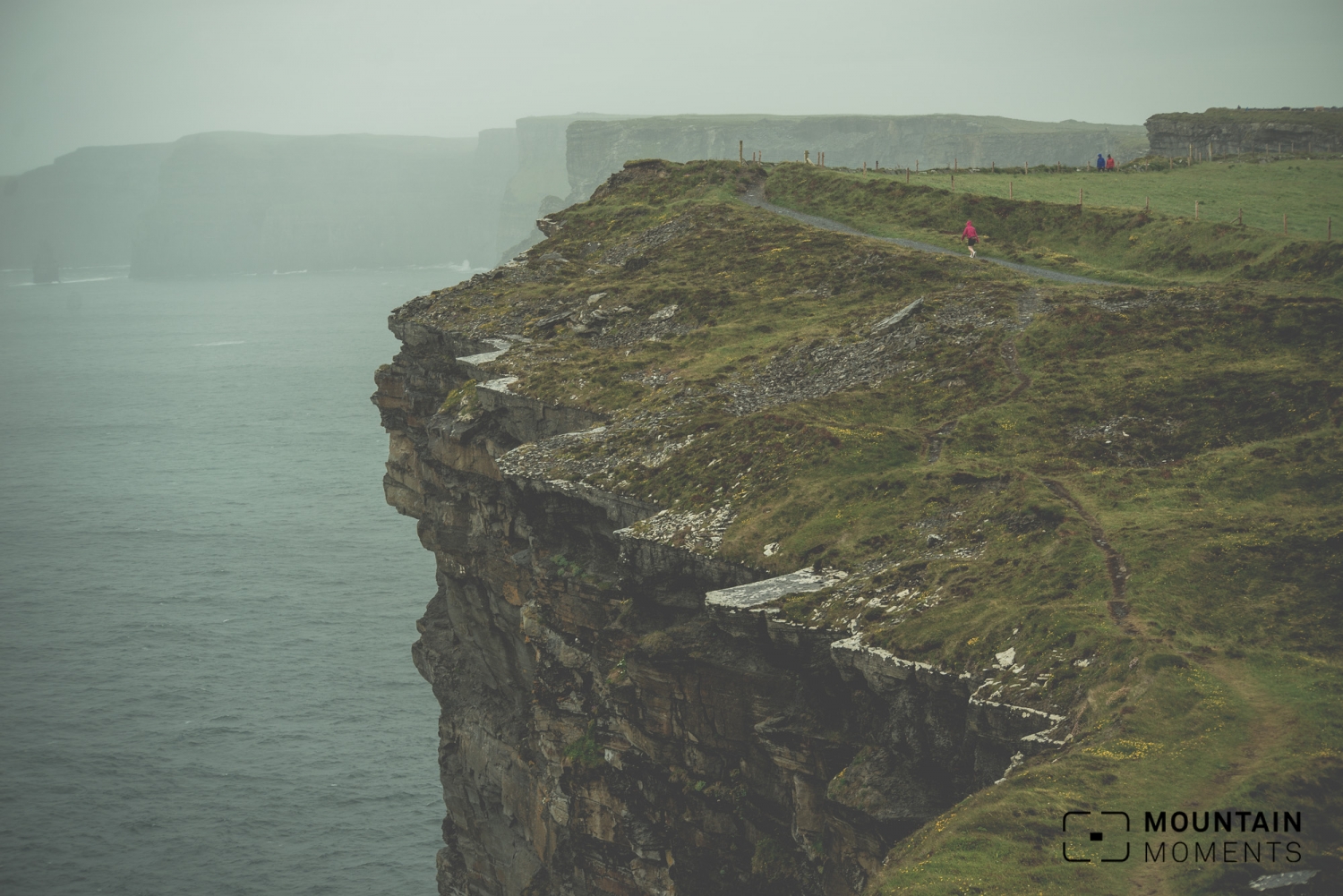 The steep rocky coast can only be visited in single file during the day, but as soon as the buses are gone, it gets quiet. Only now does the true beauty of this unique, 702 feet high cliff formation, reveal itself. The 5 mile long route is also ideal as a day-long hike – there are not many hiking trails in Ireland that are this wonderfully maintained mainly because its difficult to maintain a path under constant heavy rain.
Would you like to get some more information about other photo spots in Europe? We got you covered. Follow this link to the photo spots section on our website and let yourself be inspired.
Ring of Kerry and Kerry National park
The Ring of Kerry frames the most famous peninsula of Ireland. Leading once around the peninsula, the Ring is a normal country road – if "normal" means that two middle class cars can pass each other, only with very precise handling. You don't want to stick to any rigid bus program so we recommend aquiring a rental car. Its essential to be able to stop on your own, according to your personal taste and light requirements. Potographically speaking, the views here are well worth it.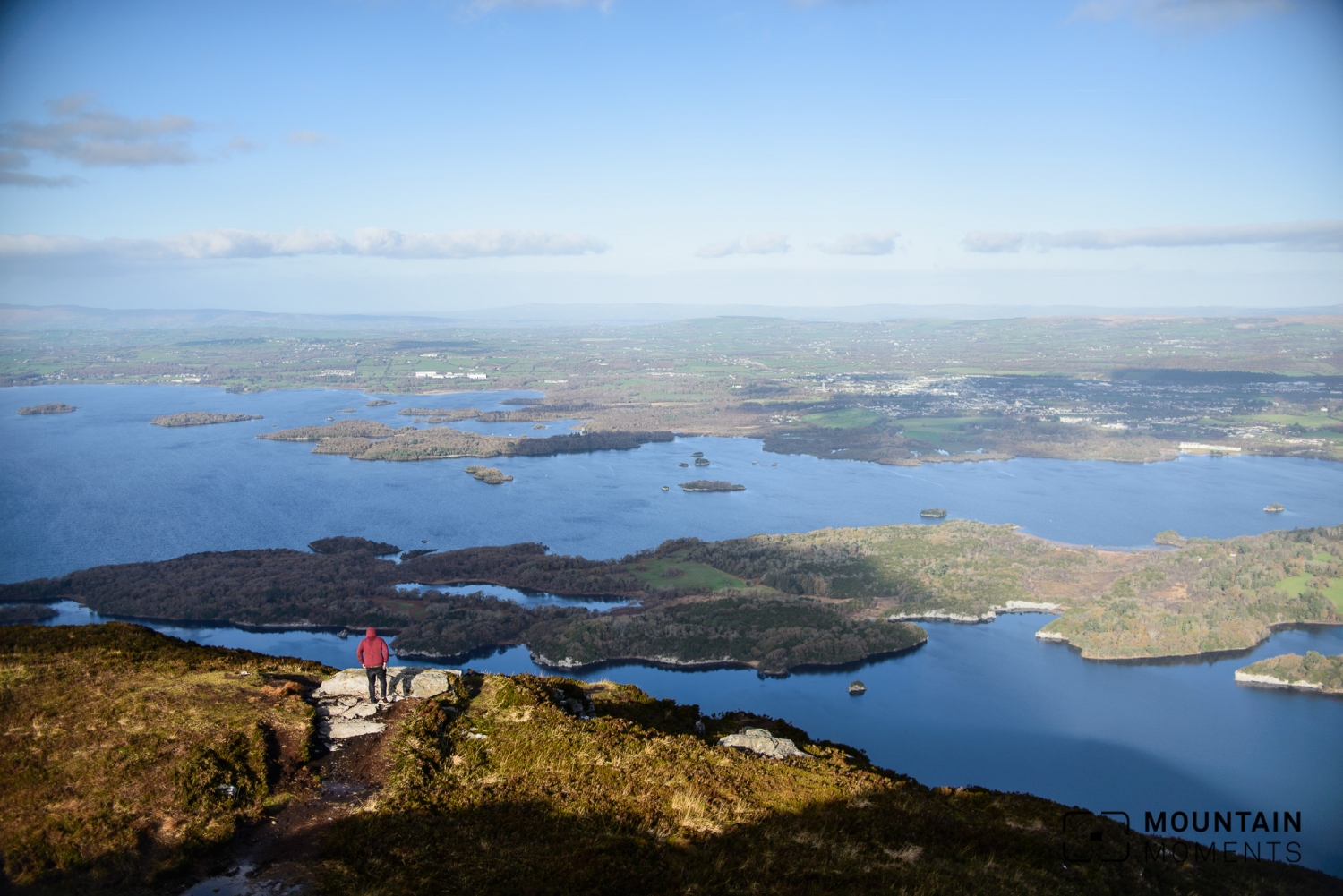 Mountain moments recommends taking a whole day for this tour and plan at least one more for the wonderful Killarney National Park – a bike tour around a lake, a hike on one of the mountains as well as Killarney's city center offer an enormous amount of typical Ireland motifs.
Mountain Moments Tip: Be sure to visit landscape photographer Peter Cox's gallery in Killarney to find inspiration in his beautiful pictures of the island. His photo books are a take-away feast for the eyes.
Dingle Peninsula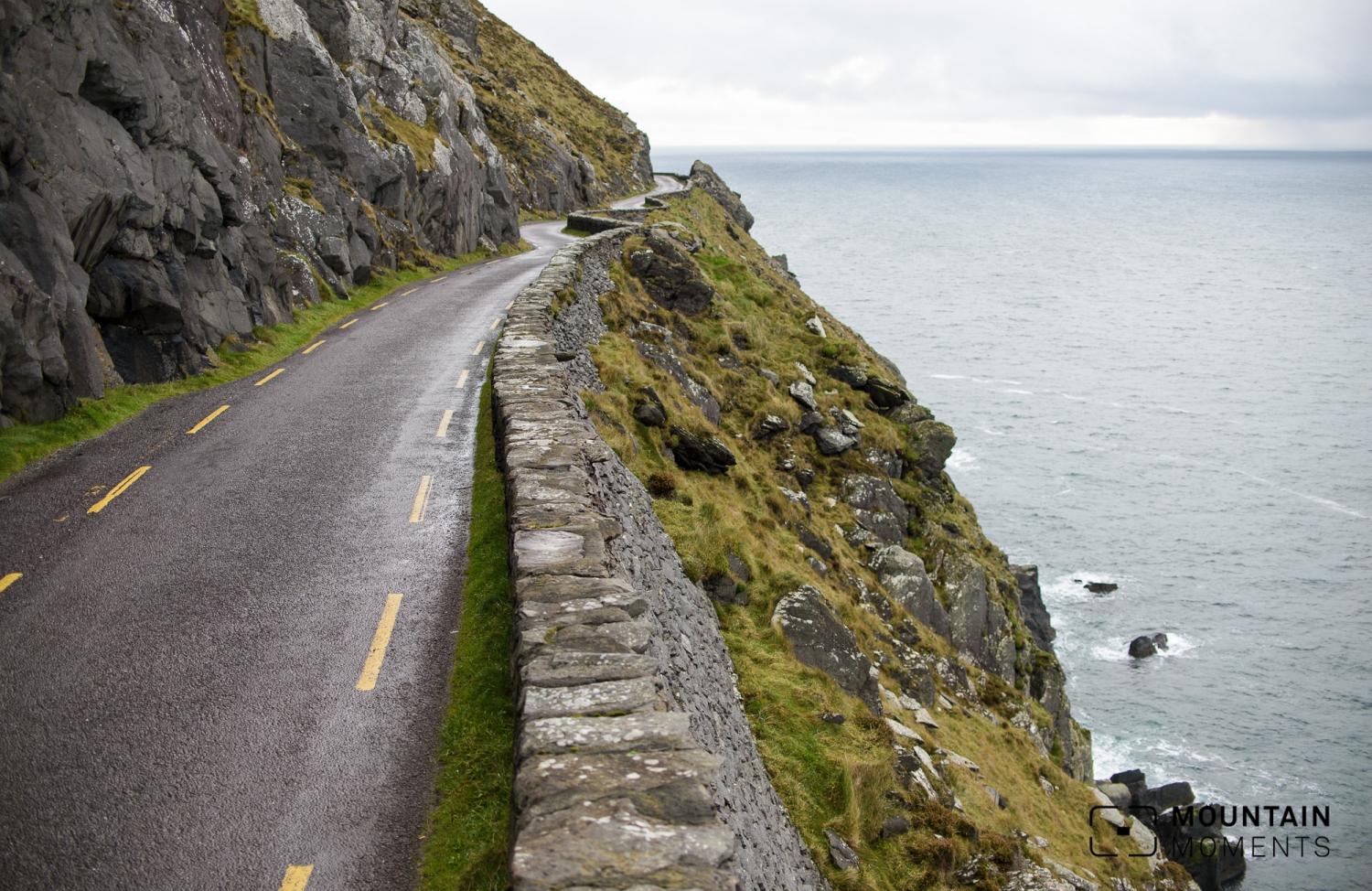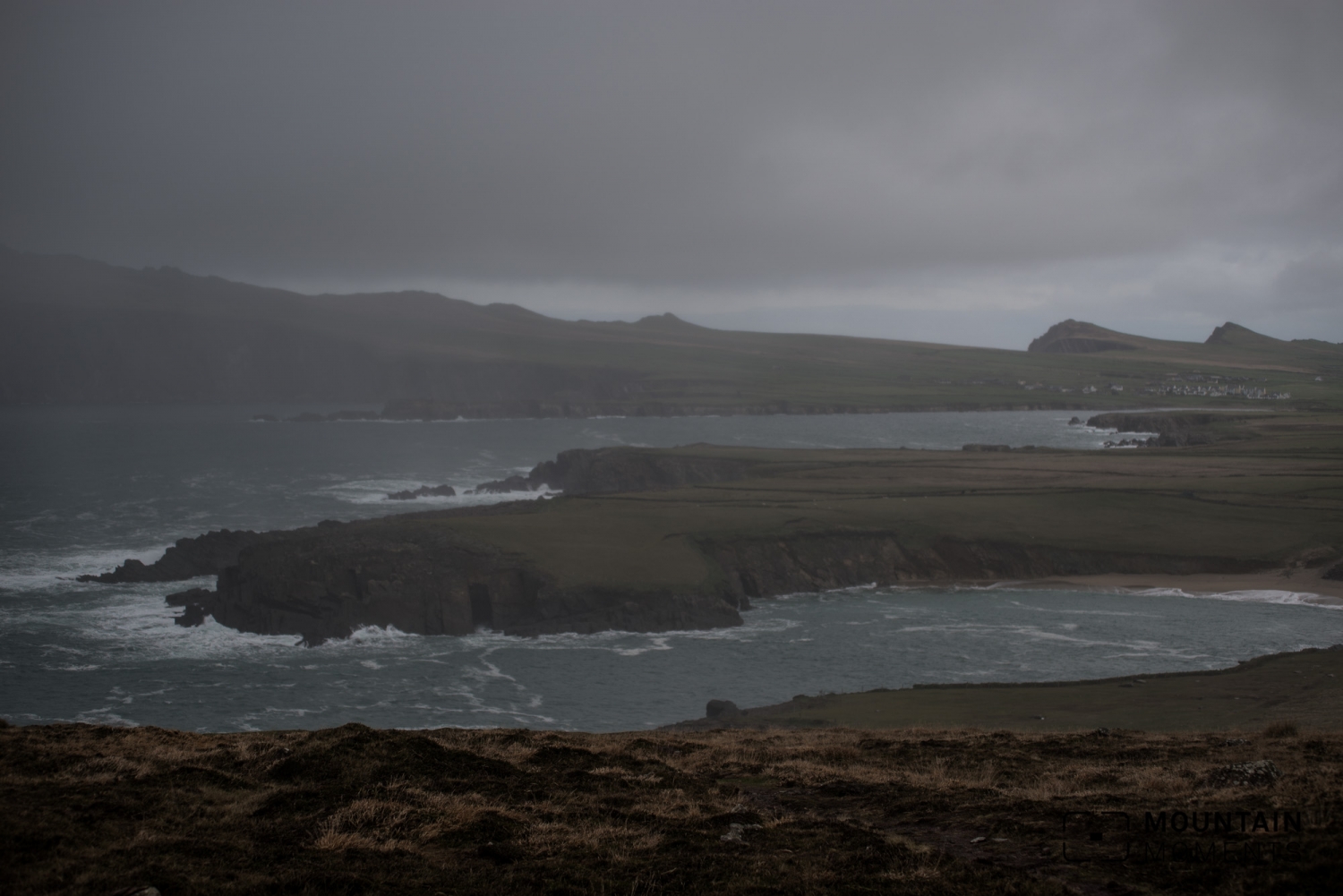 The Dingle Peninsula is even more impressive than Kerry and much less crowded. The exciting way in which light and landscape play at Conor pass is particulary impressive. those looking for more adventure after all the many landscapes, will find great surf spots on the north and south banks. Inch Beach, a protected sandy beach is especially suitable for beginners.
Gap of Dunloe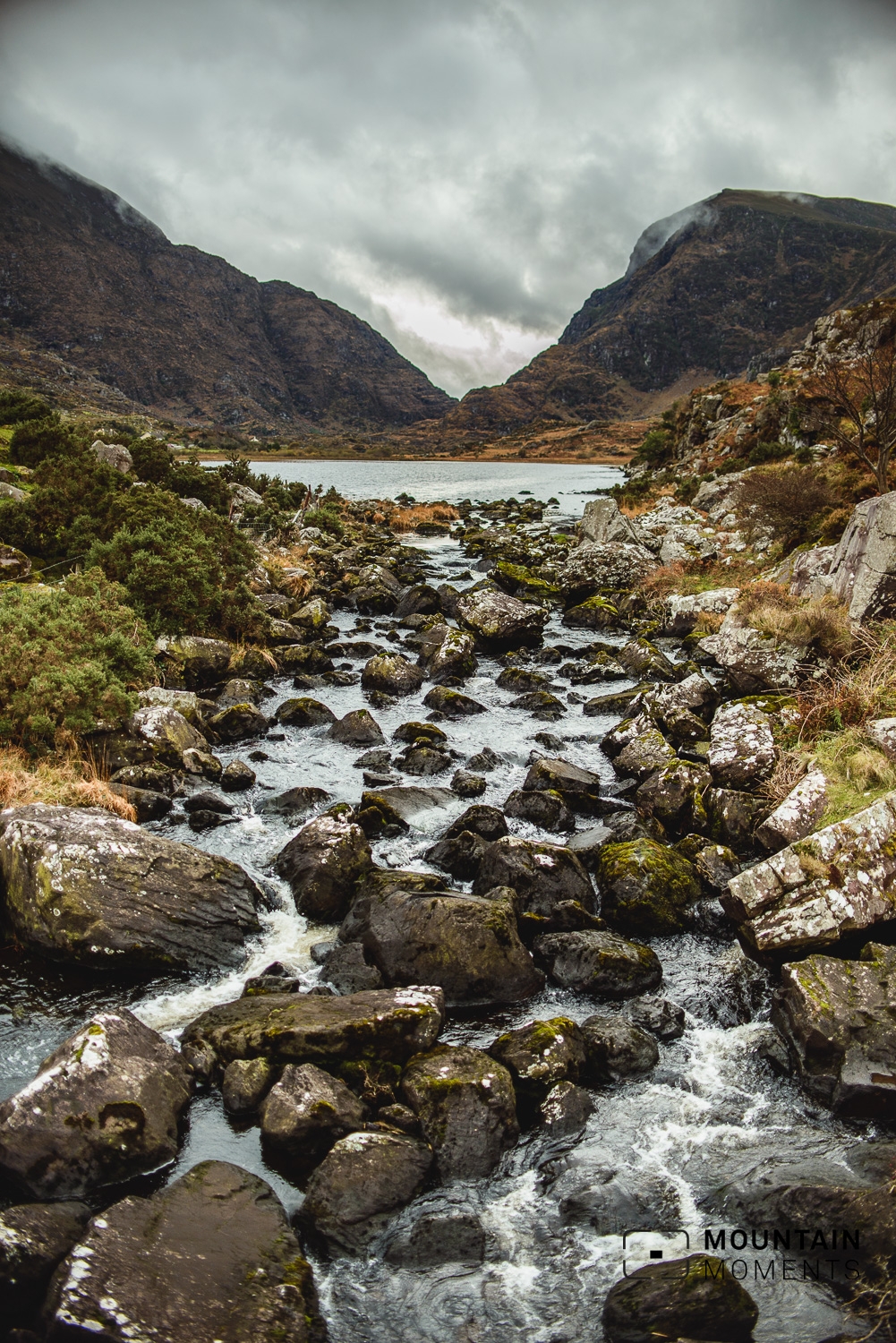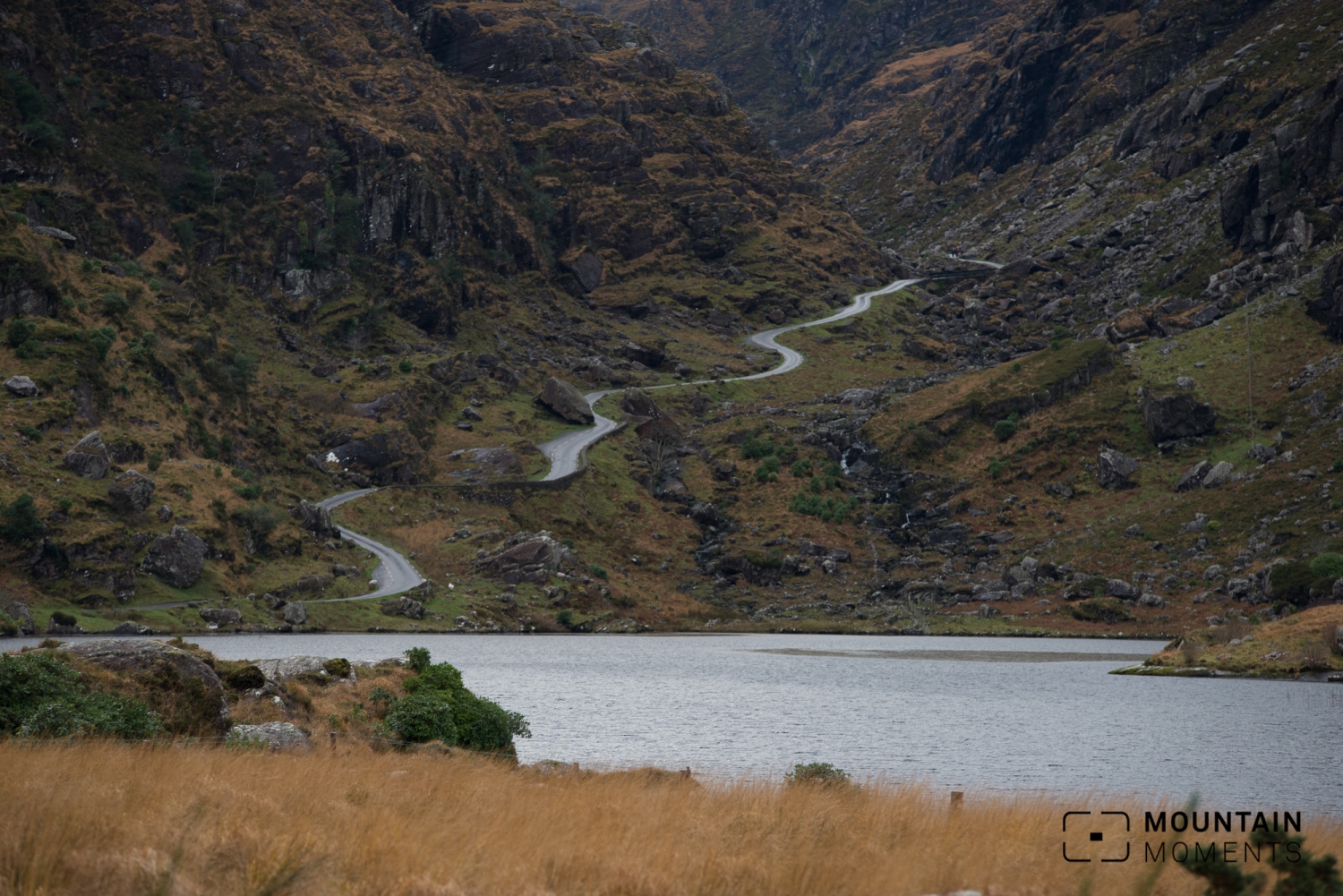 One of the countless highlights in Killarney National Park is the Gap of Dunloe. This exquisitely designed mountain pass leads through lush high moorland landscapes. In the main season, there are many horse-drawn carriages on the path making overtaking virtually impossible. We therefore recommend a day's hike on foot as the better choice toward enjoying this picturesque landscape in peace.
PHOTOGRAPHY IN DUBLIN
Dublin's world-famous bar culture can be an impressive experience. If you are in the 'dark half-litre' class such as us, and are feeling a tug on the backpack to quench that thirst we recommend heading to the Temple Bar area. You can also admire the thoughfully designed city zoo, visit the historic Guinness Factory or visit and take some photographs at the famous Trinity Library at Trinity College.
PALACES, MANSIONS & CASTLES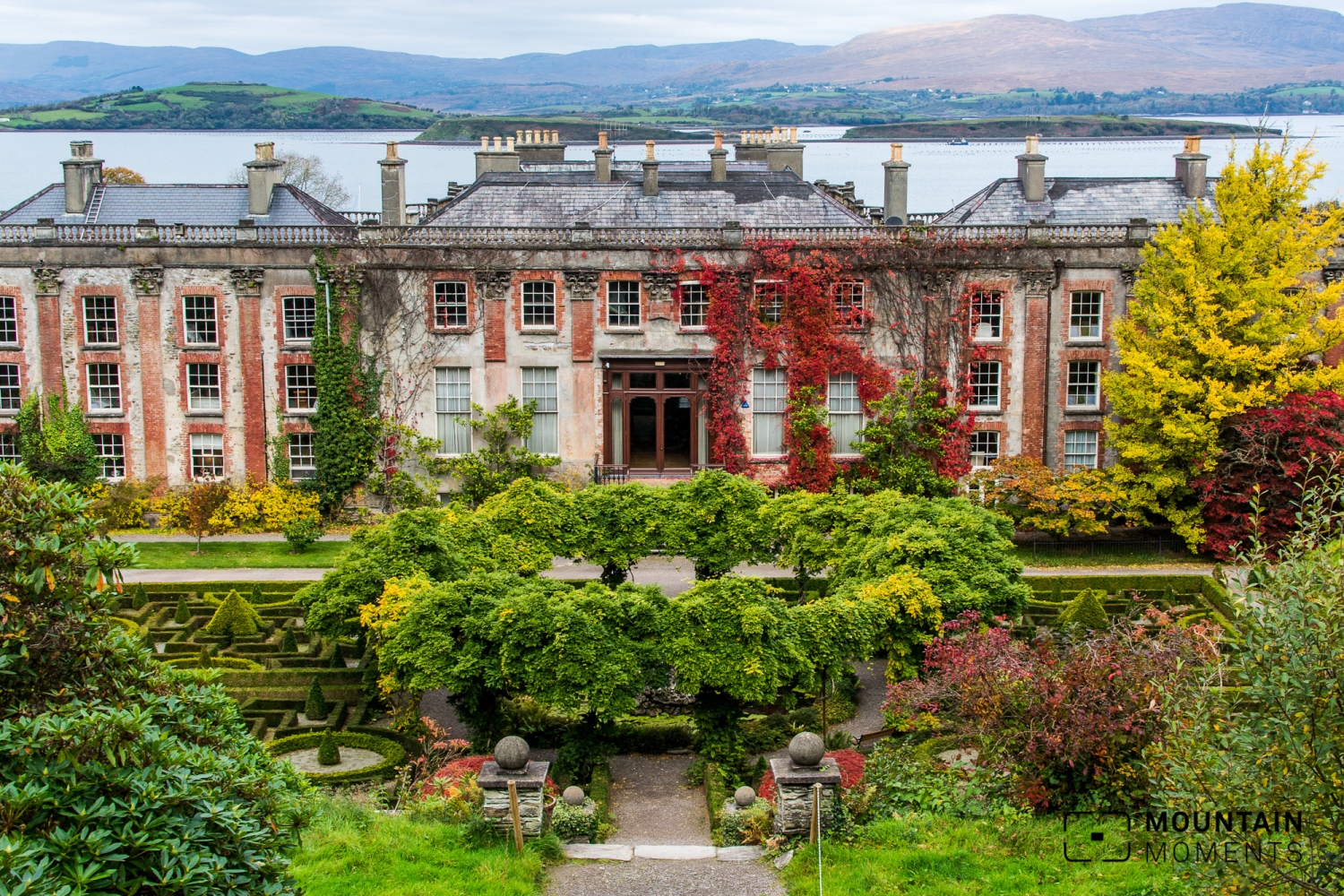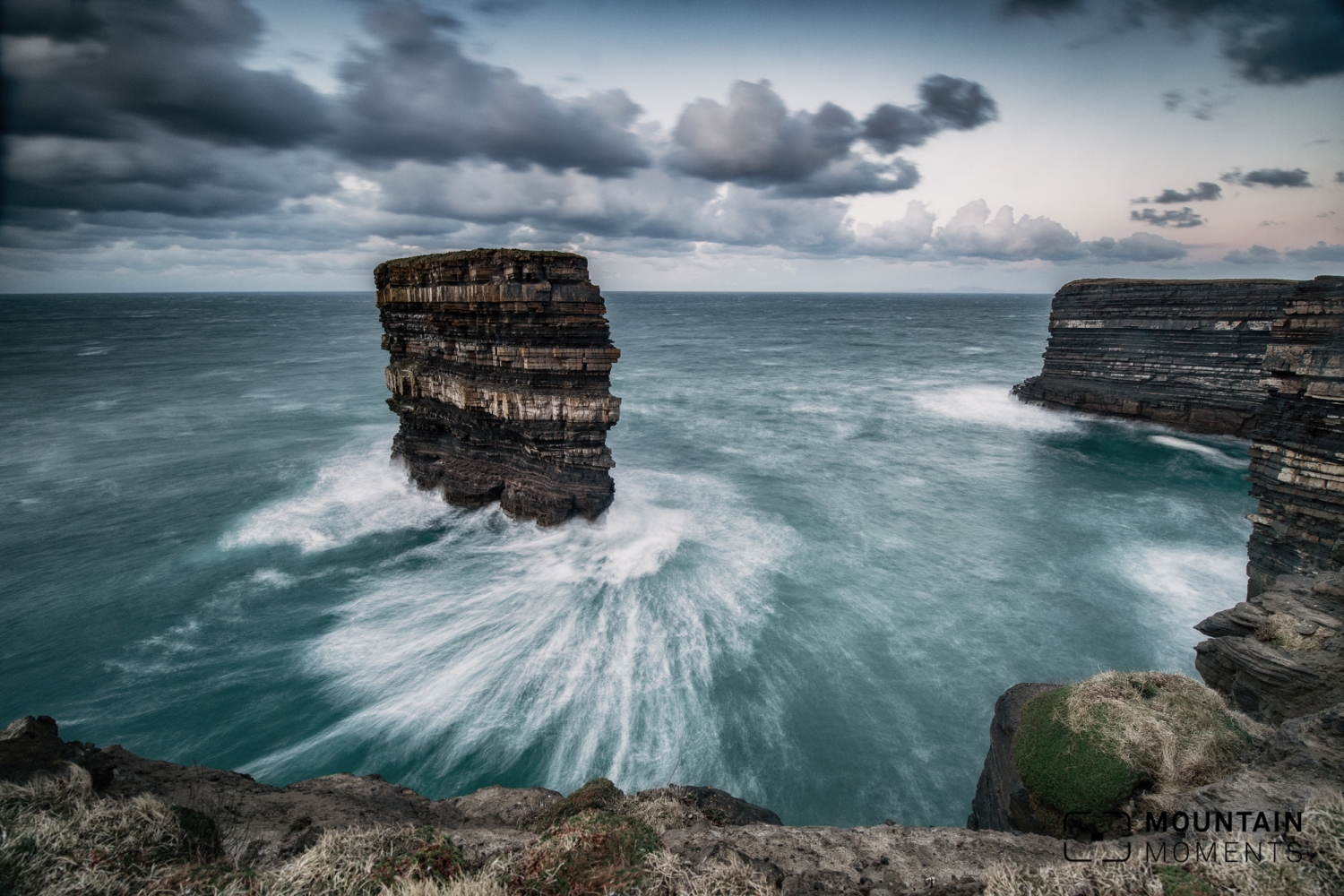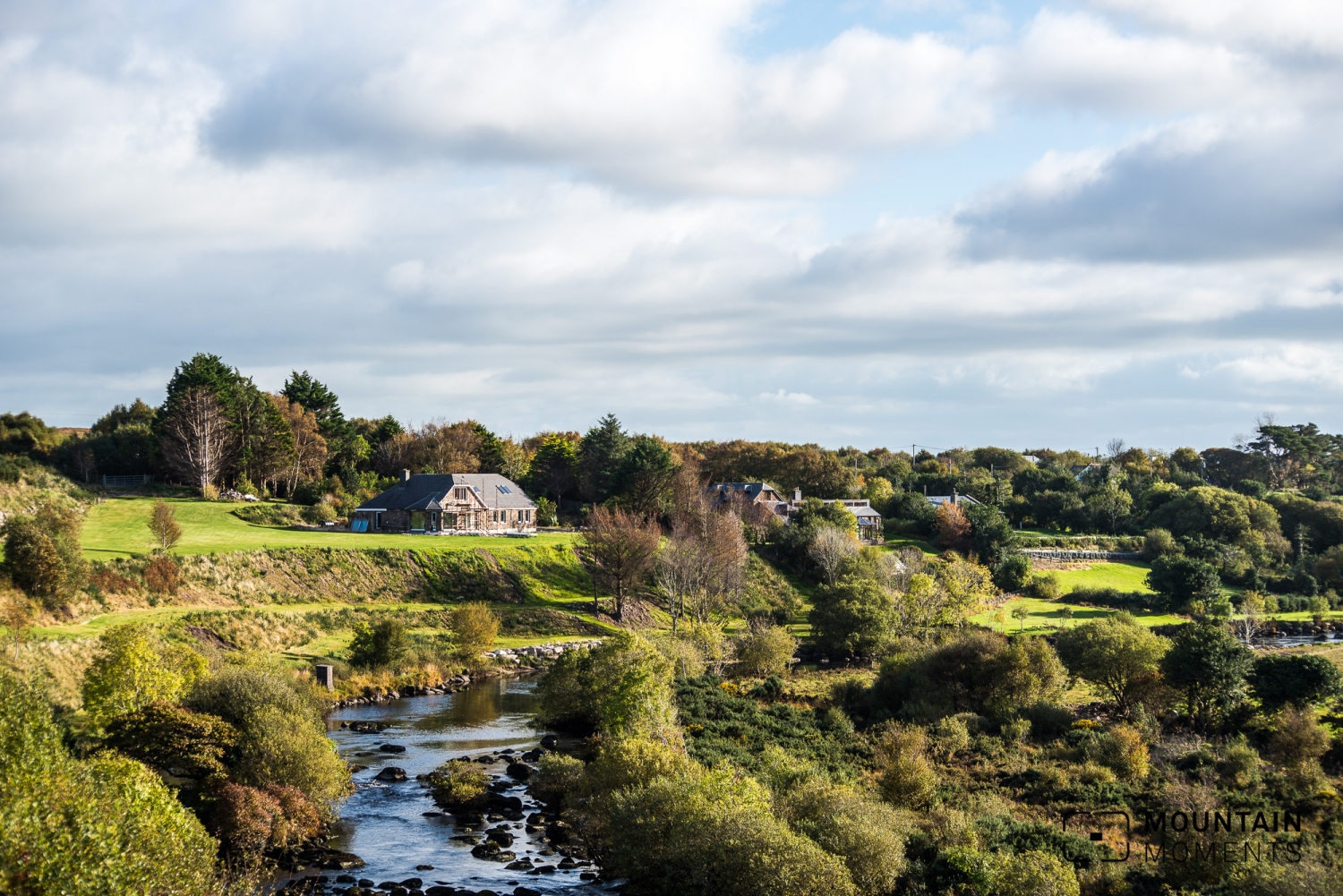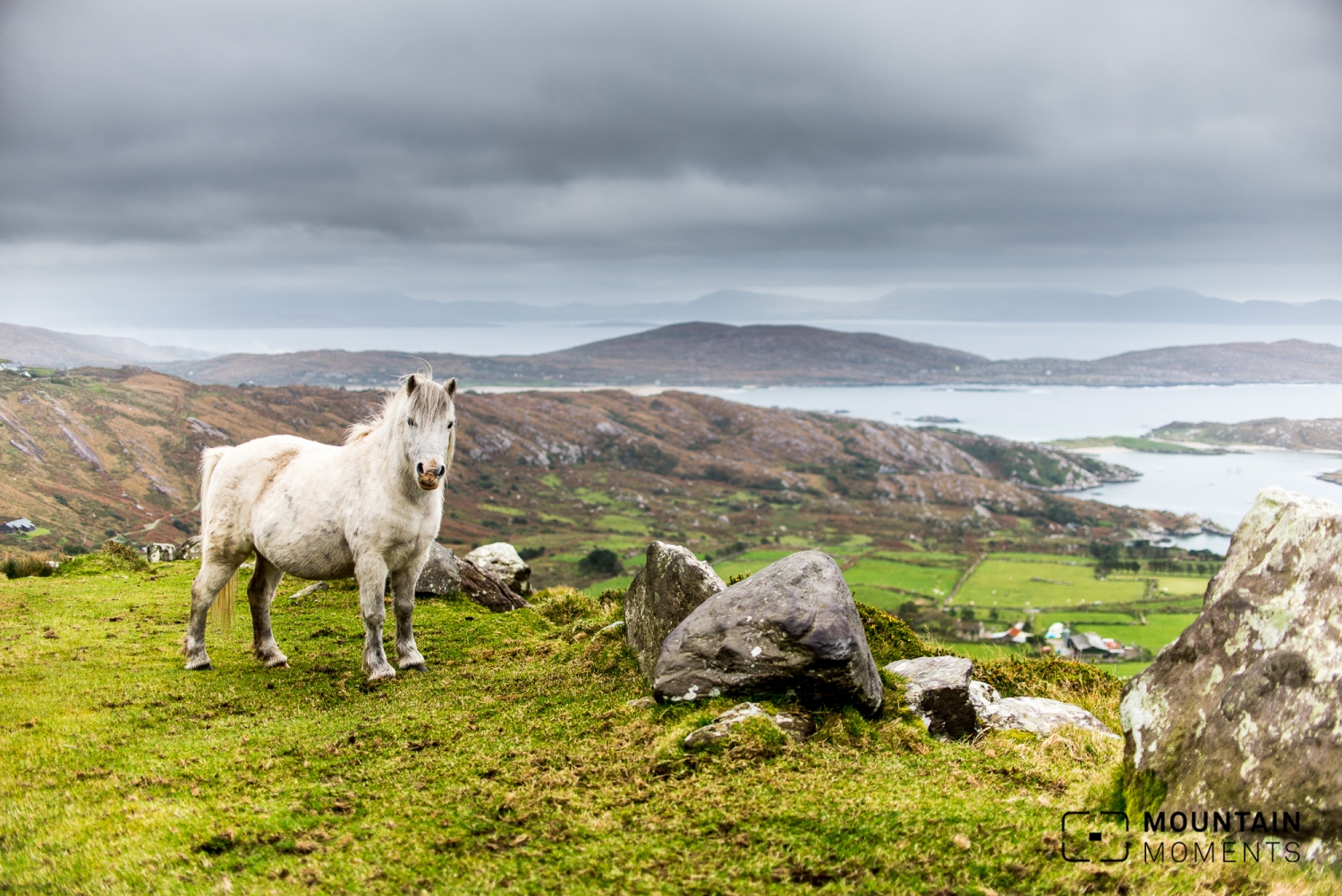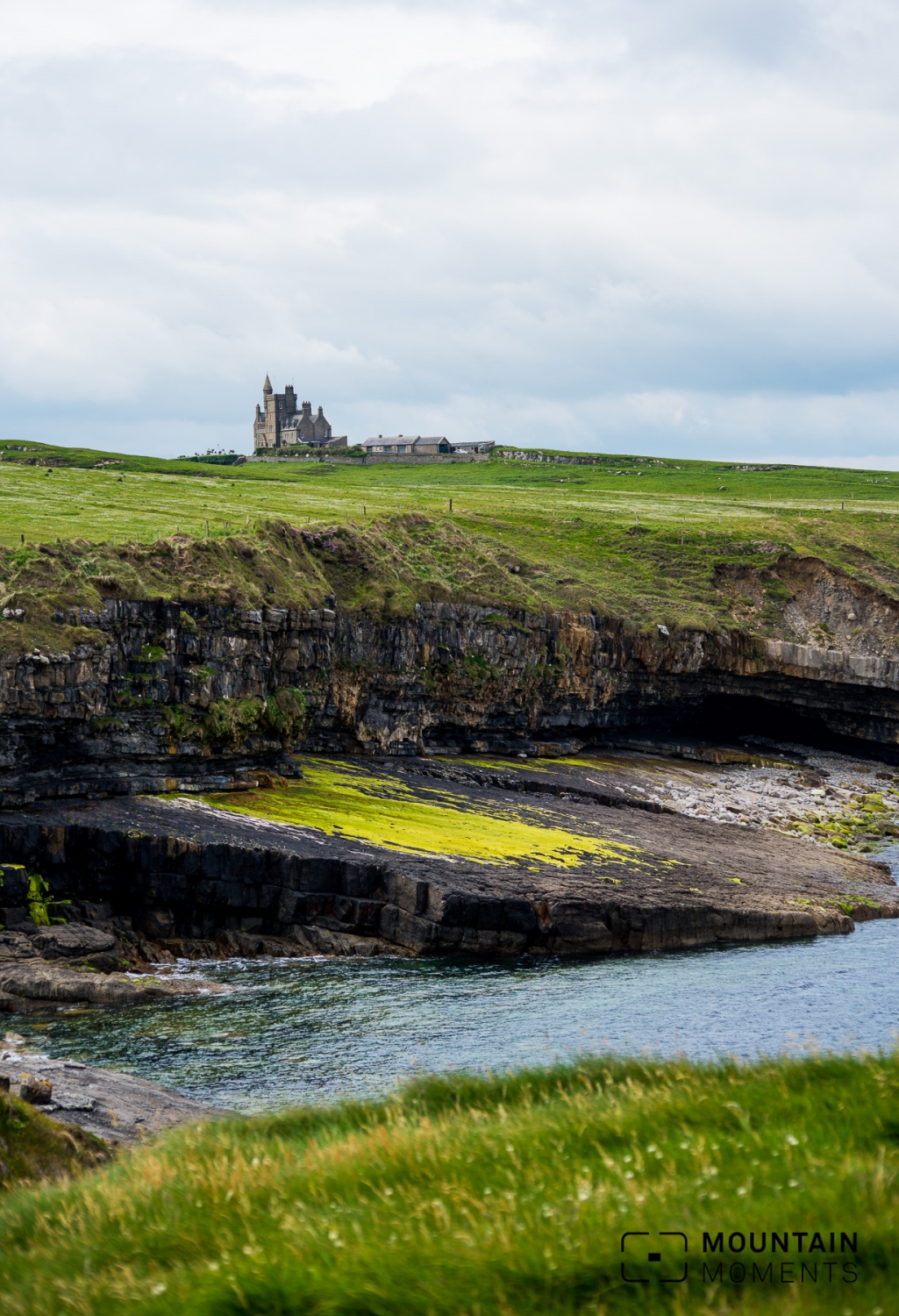 Ireland is a delight for landscape photographers thanks to its location in the middle of the Atlantic ocean's gulf stream. Picturesque mansions sometimes line the way, unexpectedly revealing a view of carefully tended gardens. Abandoned castles can be found on many a corner, some in photographically wonderful spots. Our tip is to take a rental car and explore the island on your own, stop where it's nice and take advantage of the rapidly changing light conditions to increase your luck.
Thinking about a photo trip to Ireland? Take a look at our recent photo tours or write us an e-mail and request an exclusive photo tour directly.
2 FAMOUS PHOTO SPOTS IN NORTHERN IRELAND: GIANT'S CAUSEWAY AND DARK HEDGES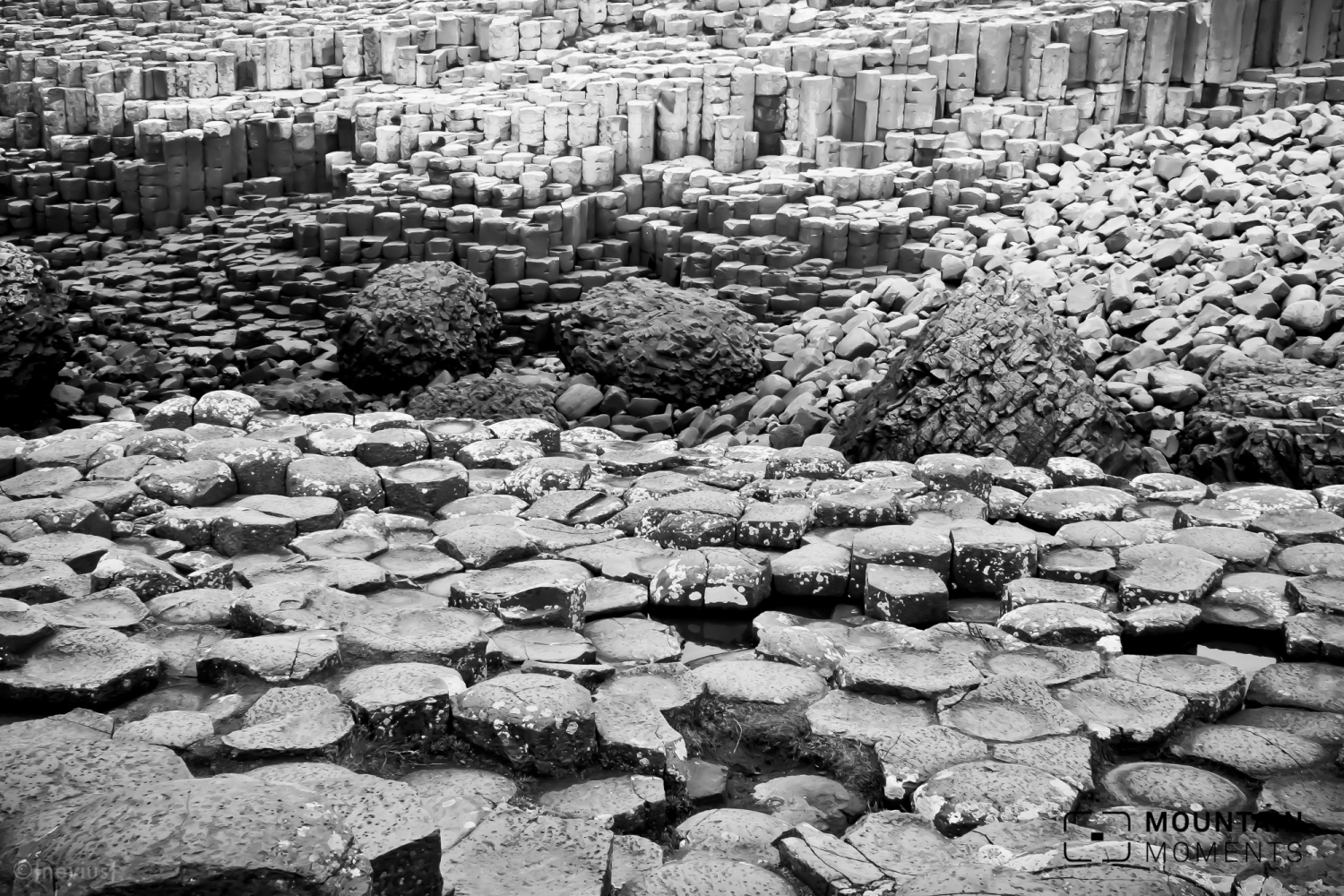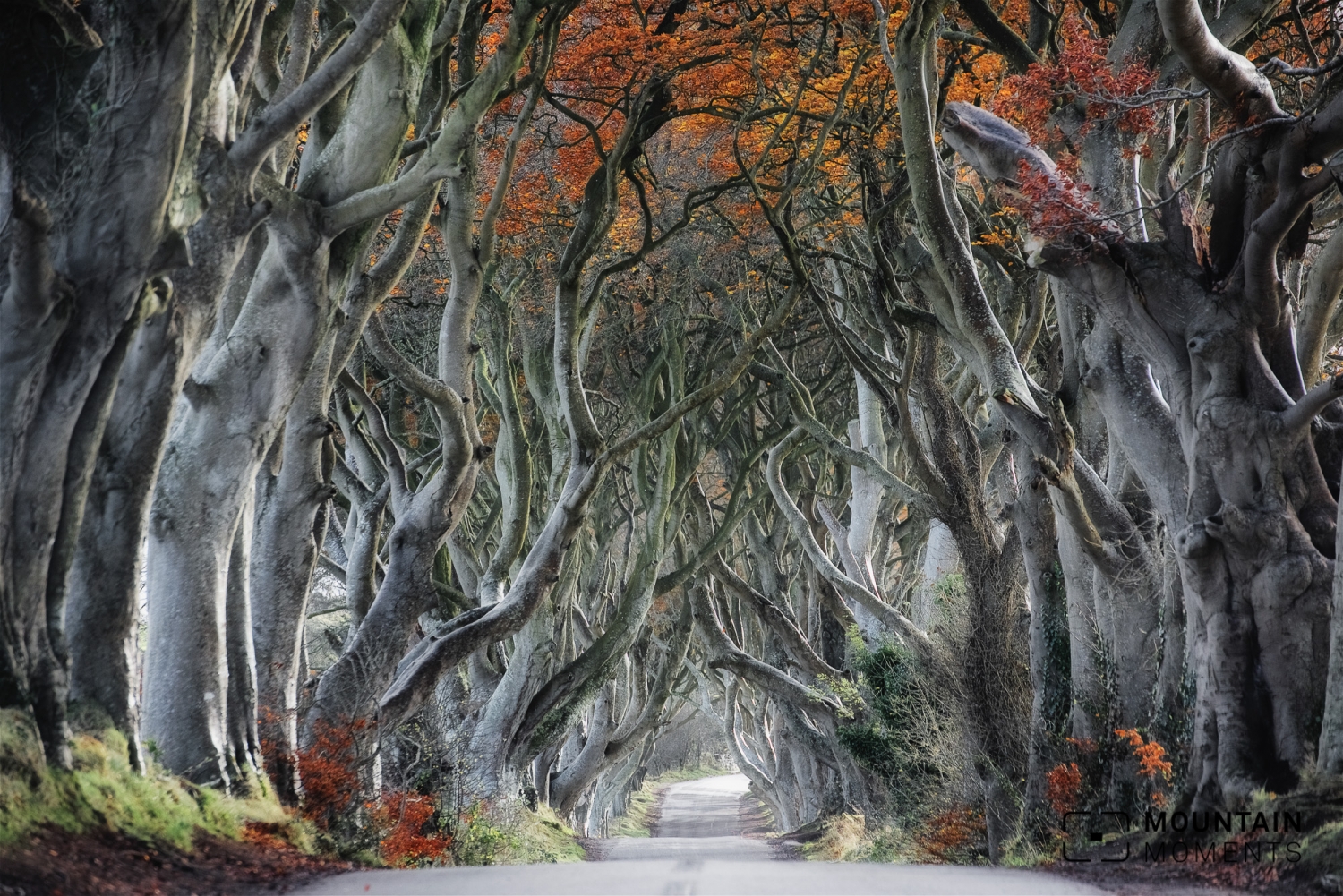 Many series enthusiasts that watched Game of Thrones will recognise this avenue with its mystically entwined branches as "King's Road" – its actual location is in Northern Ireland where it is known as "The Dark Hedges". About 20km away, one finds "Giant's Causeway", it's a unique basalt rock formation on the north Ireland coast and another popular photographic hotspot. Both photo spots are very busy so plan ahead for this and please show consideration for your fellow travellers and locals.
TIPS FOR LANDSCAPE AND OUTDOOR PHOTOGRAPHERS in IRELAND
Mountain Moments Tip: It best for Adventure and landscape photographers, who are keen to explore Ireland, to plan their trip openly, with just a few fixed points. The weather is very changeable anyway and can hardly be predicted meaningfully. Outside the main season, you can get to the island cheaply with Ryanair and the rental cars are also particularly affordable. (especially note the small print, as always).
We recommend renting a small car. It's impossible to drive fast here, the streets are usually very narrow, with many winds and bends. One is forced to take it easy and soak in the enormous natural beauty of the surrounding landscape.
We recommend finding accommodation at any of the various small guesthouses along your route. Contact with the local population is often particularly warm and nothing is better than knowledge from the local outdoor photography circles.
If you are looking for for help and a care free holiday, Mountain Moments is happy to take care of the many travel challenges for you. Go on an adventurous tour to Ireland's West Coast, improve your photography along the way and benefit from the experience of an outdoor travel and photography professional.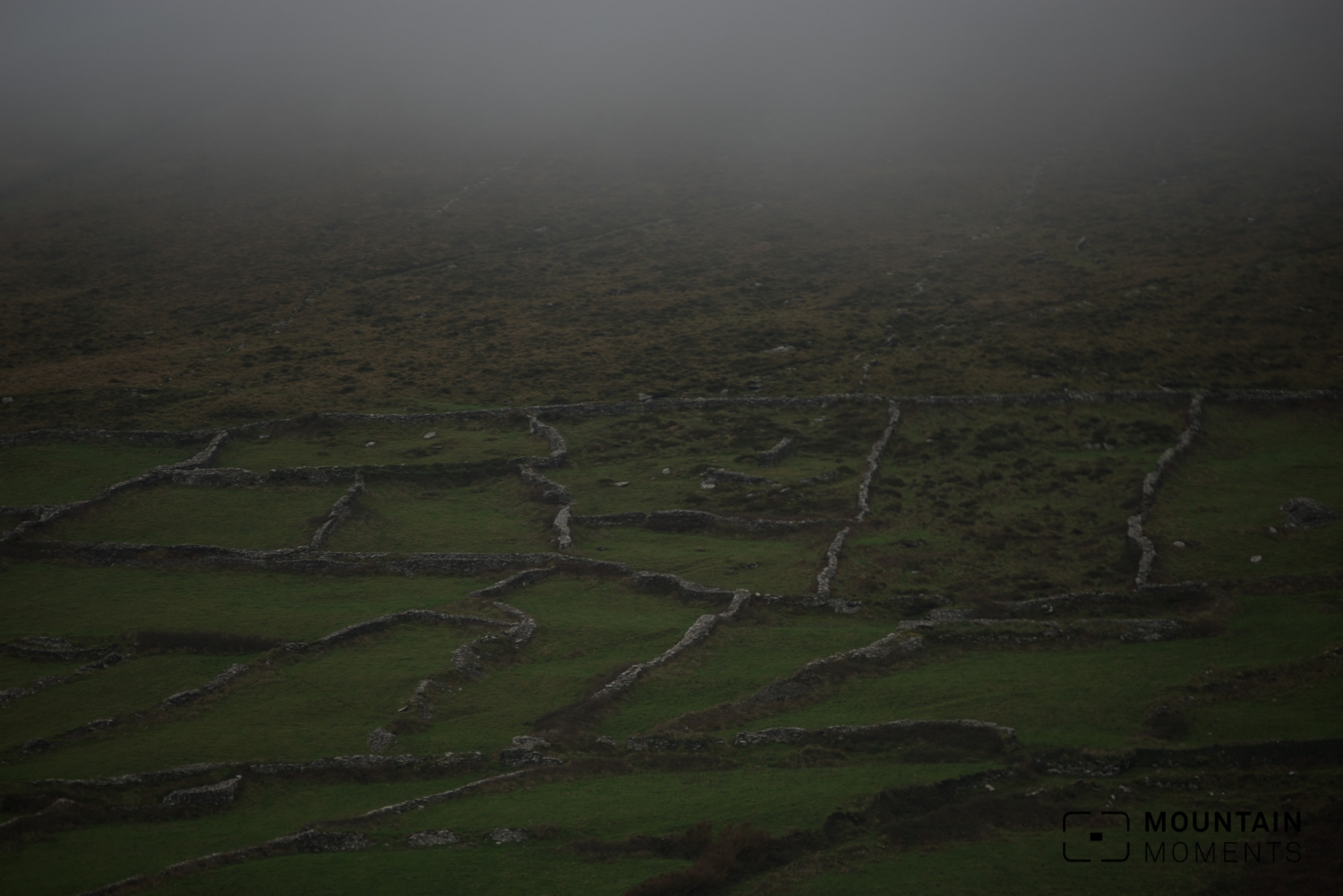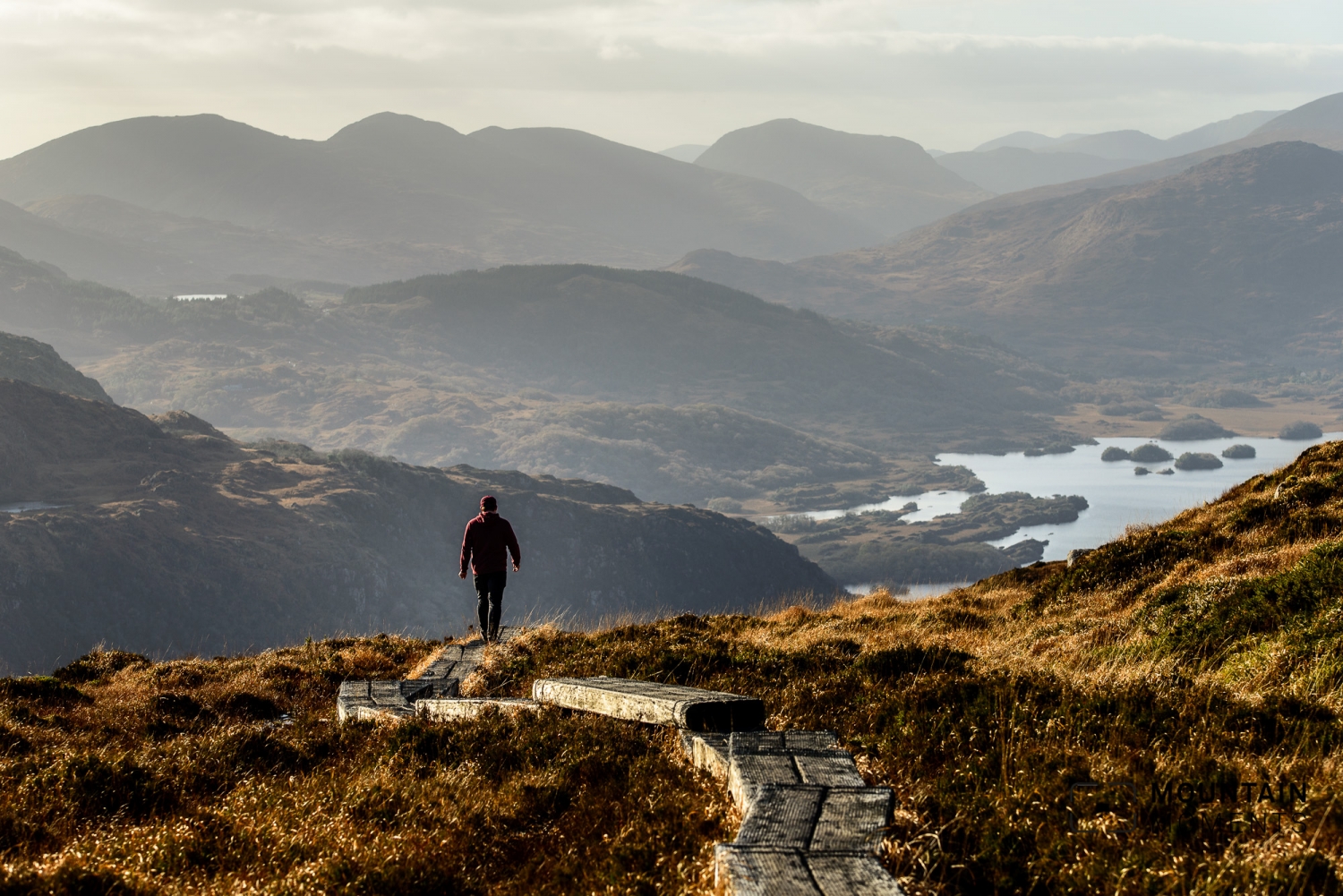 Hi, i am Marius, i love exploring the mountains and nature. Friends say, i know the mountains better than most locals, but actually i get lost all the time while photographing ;). Read more about the Mountain Moments Team.
https://www.mountainmoments.com/wp-content/uploads/2020/07/web_mountainmoments-3975.jpg
1335
2000
Marius
https://mountainmoments.com/wp-content/uploads/2019/06/mm-logo-340-pix-300x138.png
Marius
2020-09-24 14:56:25
2020-09-24 14:58:16
PHOTO SPOTS IRELAND: THE MOST BEAUTIFUL PHOTO LOCATIONS ON THE GREEN ISLAND