France offers an abundance of nature and diversity – where 'savoir-vivre' meets a wide variety of different landscapes. We have put together our favourite photographic views to help you find inspiration for your next trip to France. From famous Instagram hotspots to classic landscape photography locations, grab these insider tips and inspiration for your next photographic experience in France.
France is a huge country with many wonderful locations and landscapes. Landscape photographers, as well as travel photographers, have almost endless possibilities to take impressive pictures here.
This article is divided into 4 different regions:
Northern France

Southern France

Paris

French Alps
Many magnificent locations in France attract photographers with their magic. Most of these magical places tend to be landscapes, which is no surprise if you look at the mass of photographers that gather at other European landscapes such as Neuschwanstein Castle, Heidelberg's old town or Zugspitze mountain. Be prepared to share these amazing locations with many other photographers.
It's important to us that you observe the following basic rules when searching for a photo location:
Don't leave any garbage! In case of any doubt, leave the photo spot in a cleaner condition than you found it.
Always follow the special rules on site: Some of the photo spots mentioned in this article are located on private property. Please treat these locations as if they were your own property and treat the owners with respect and gratitude. Some specific rules apply to the publication of photographs at these locations, you should follow them as well.
Respects other photographers, people, animals and nature. We only have one life and one planet, it would be a pity if we couldn't enjoy the beauty of nature together, as well as not preserving it for posterity.
If you follow these basic rules, you will not only ensure yourself an amazing experience, but you will also be able to continuously enjoy these photographic landscapes together with others in the future. It is a well known fact that joy multiplies when you share it.
We welcome you to share your 'hidden gems' with us by up-loading pictures of photo locations you have discovered to our gallery of the best photo spots in the Alps and Europe. Please feel free to share any discovered photo locations with us!
Photo spots in Northern France: Brittany, Normandy and the English Channel

Mont St. Michel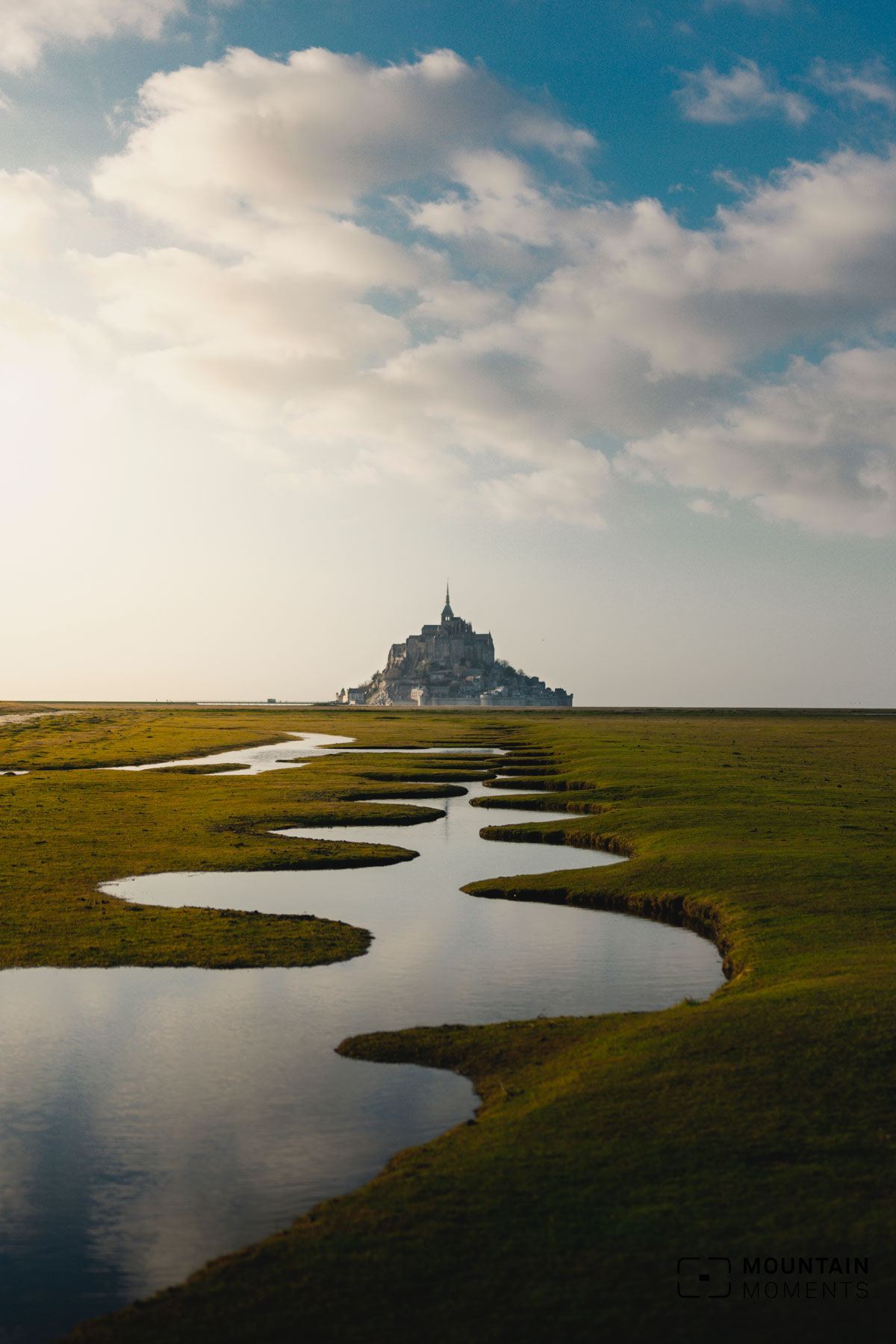 Mont St. Michel is without doubt the highlight of every photo trip and when it comes to landscape photography in France, the monastery island wins the prize of most famous motif.
Every true Lord of the Rings fan knows this city by a different name: Minas Tirith, but long before it's cinematic successes, or the invention of the camera itself, Saint Michel monestery has inspired many landscape painters, throughout history, to capture its magnificence. Landscape photographers should spend some time here at least once in their lives. Especially at high tide where the monastery island is washed by the waves and beautiful reflections can appear.
There are many great photography spots around Mont St. Michel, so you should definitely bring a little bit of an adventurous spirit with you. The most beautiful motifs can be found a few kilometres away from the island, the curved access road for example is ideal.
The steep coasts of the Pas-de-Calais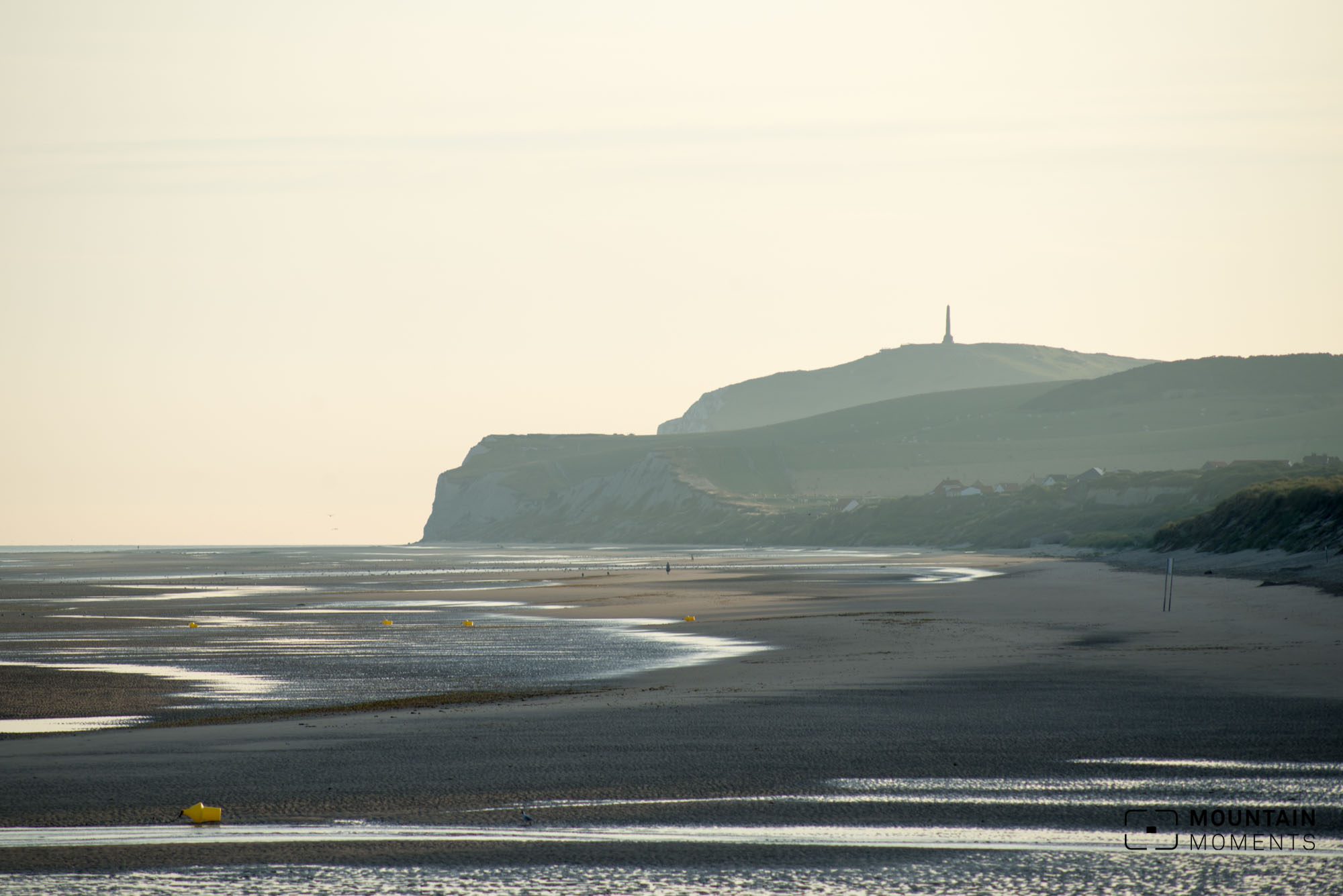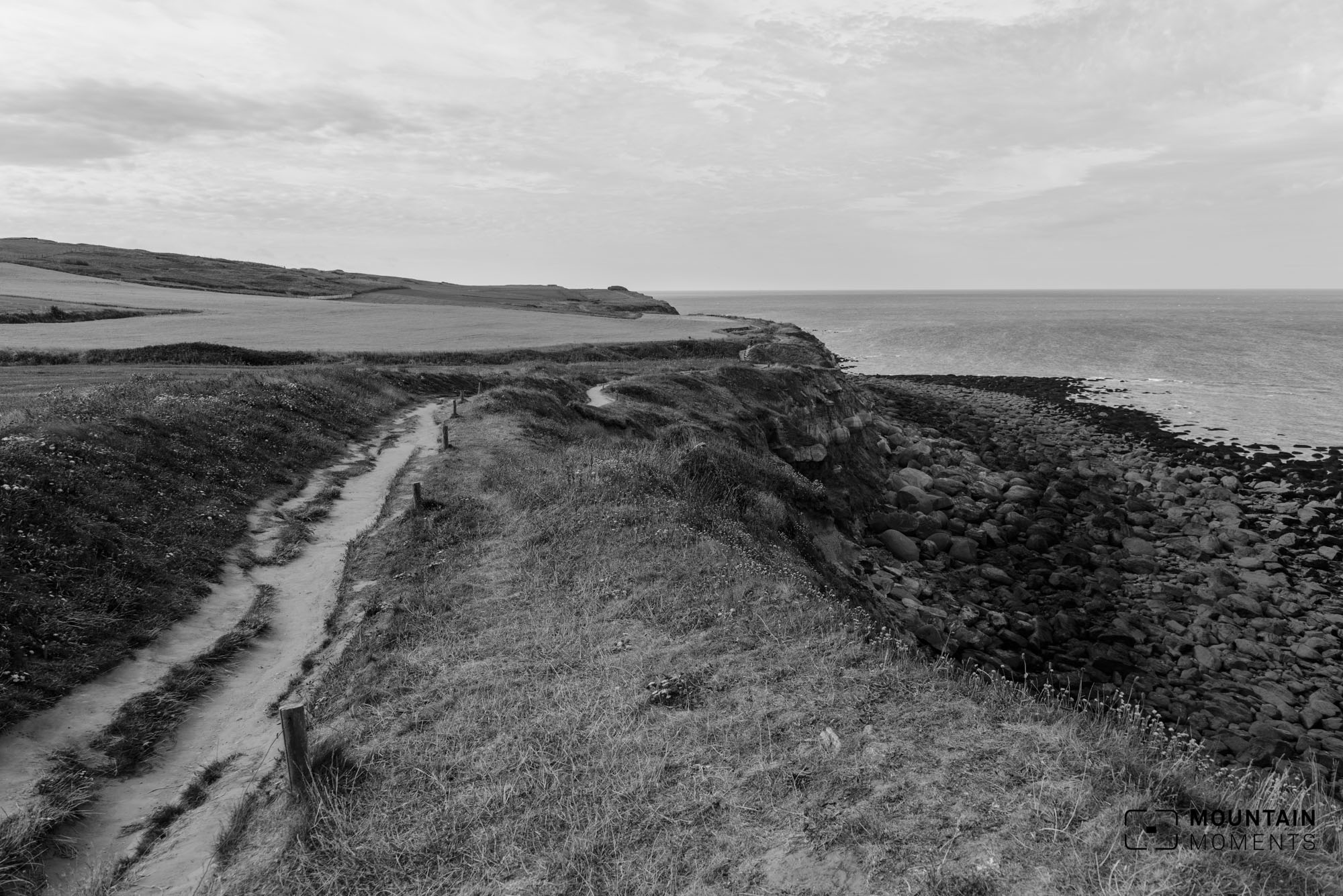 You will find these stunning cliffs somewhat hidden on the north-eastern edge of France, and far above regions of Brittany and Normandy on the eastern coast. The section of cliffs near the village of Wissant are particularly impressive. Here you are spoilt for photographic choice between the cosy sandy beaches and the steep cliffs that have slowly been shaped by the waters of the English Channel.
Saint-Malo: the beautiful port city of Brittany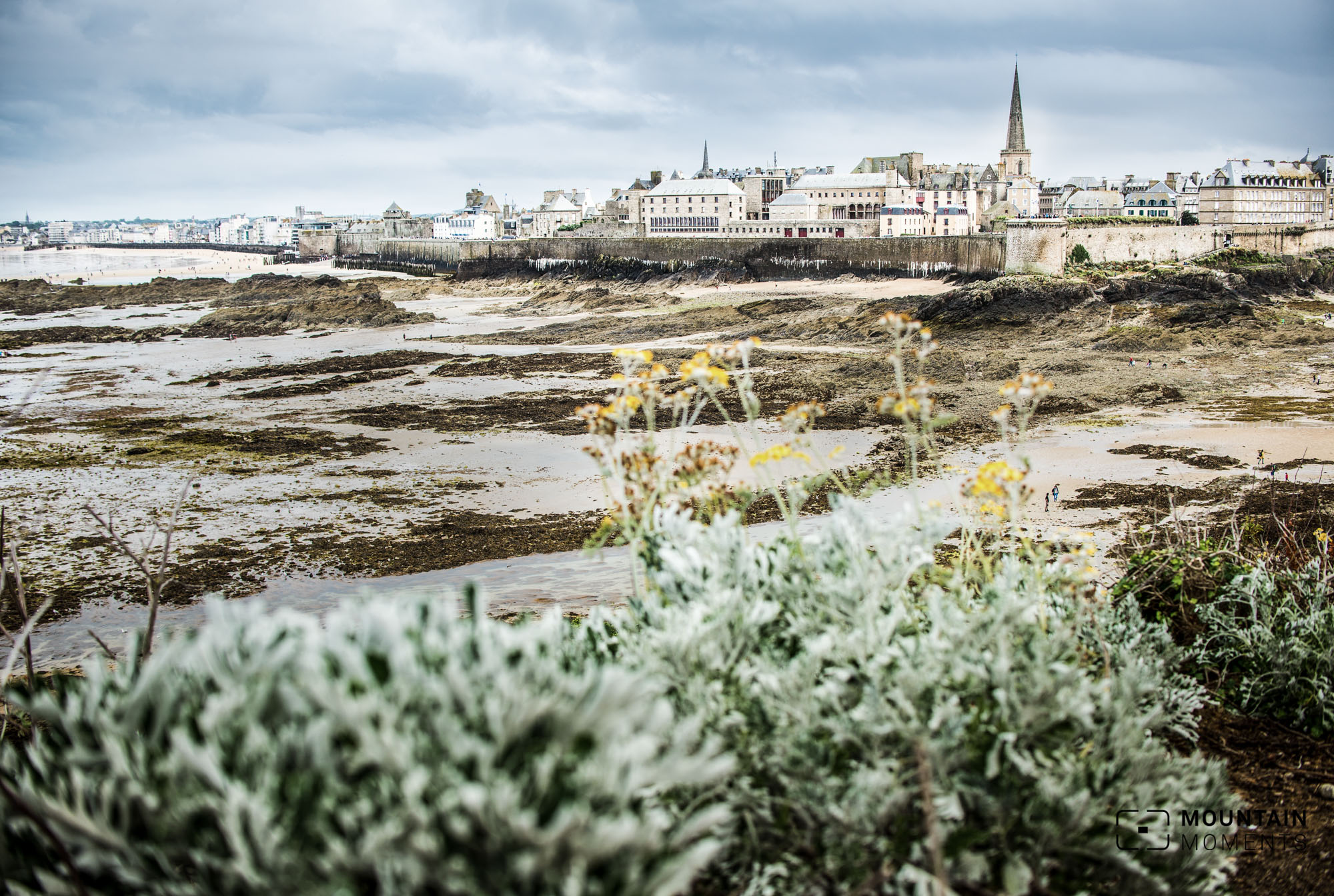 the Altstat lies like a peninsula in the sea. With its Characteristic star shape and massive defensive spires
this once famous seafaring town is really worth a visit.
The offshore islands of Grand Bé and Petit Bé can only be reached via the Fort National at low tide. Those who do not make their way back in time may end up feeling like a real prisoner, stuck on the island for a good 10 hours.
Dreamy villages and picturesque landscapes in Brittany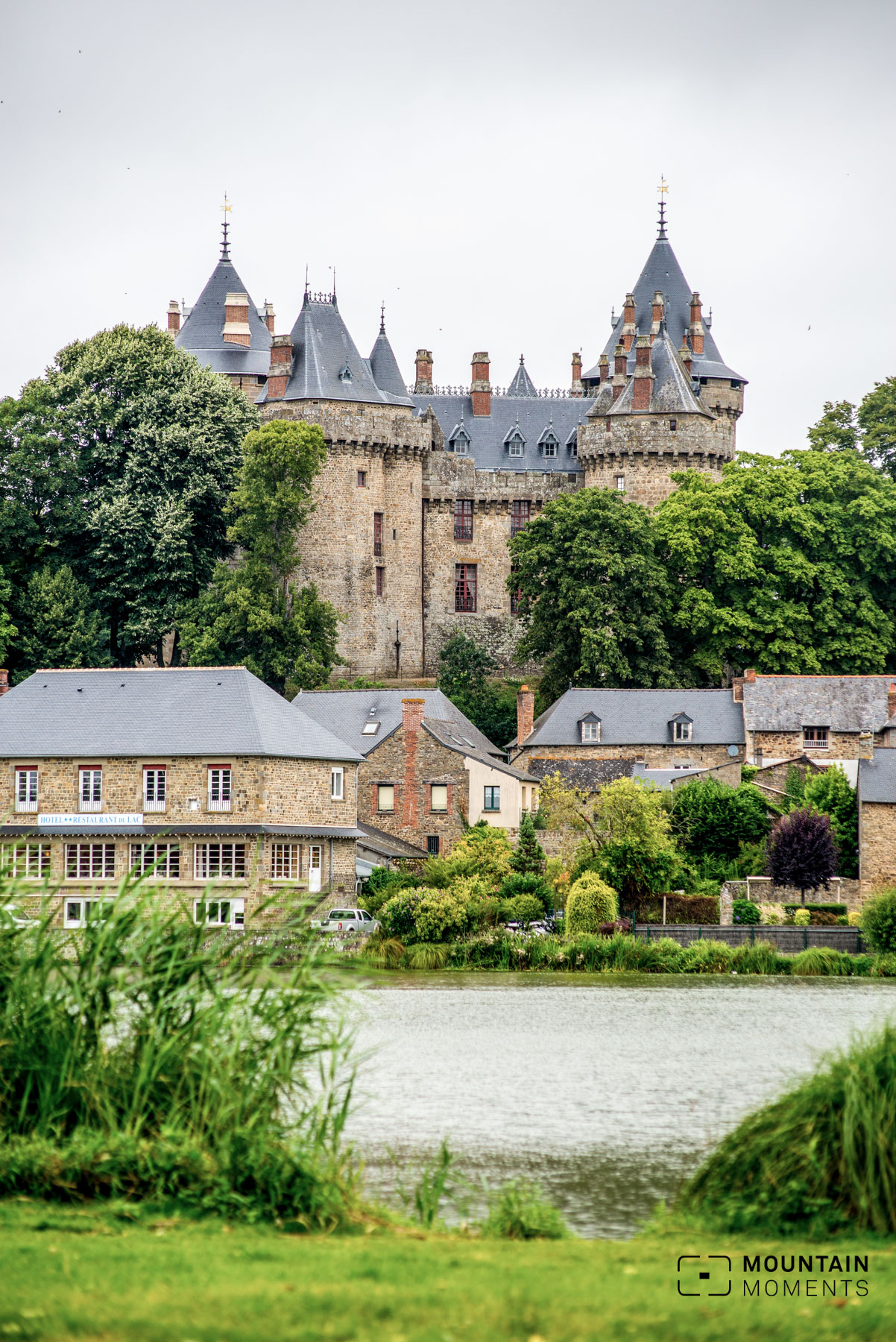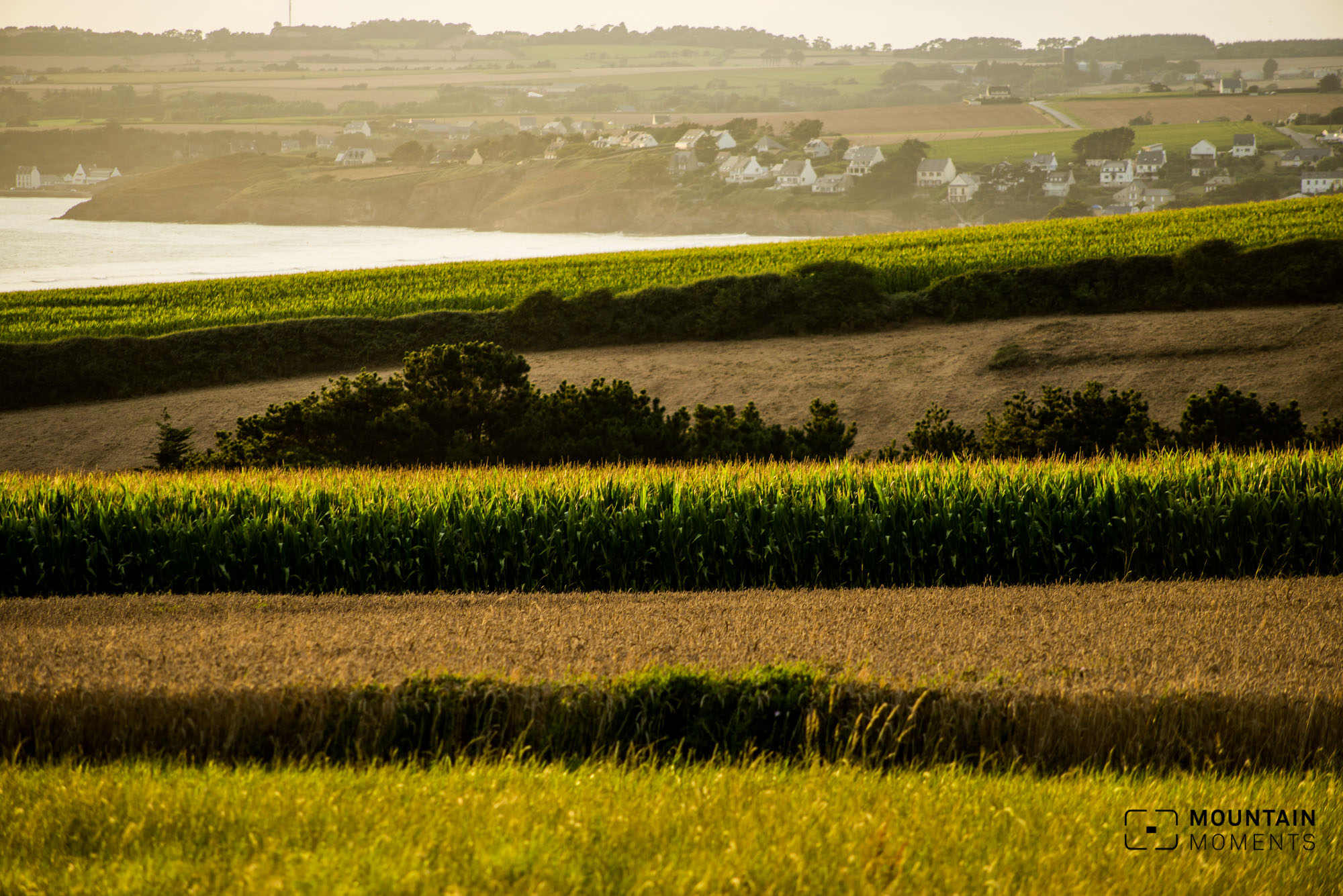 Brittany's ancient settlement history is evident not only in the many menhir sites, but also in its exceptional architecture. Great importance is given to tradition and the old traditional houses are still maintained today.
In many small villages, time seems to stand still. An old church, a village square with a picturesque town hall, a village café, maybe a bakery. Far away from the main tourist spots there are many small hidden gems waiting for you to discover.
Mountain Moments Tip: Discover Brittany! Take that side road, to a magical place that no guide book can lead you to. It's worth it!
Côte de Granit Rose: The red rocky coasts of Brittany
The Côte de Granit Rose, or the pink granite coast in english, is a particularly unique photo backdrop – and another real "secret" tip for your next or current visit to France. The rose granite formed about 300 million years ago. Today, one is amazed by the rock formations and especially by the often magical lighting atmosphere and mood it gives. Especially at sunset, the spectacle of light is particularly beautiful as the coast is bathed in a pastel-pink light.
The house between rocks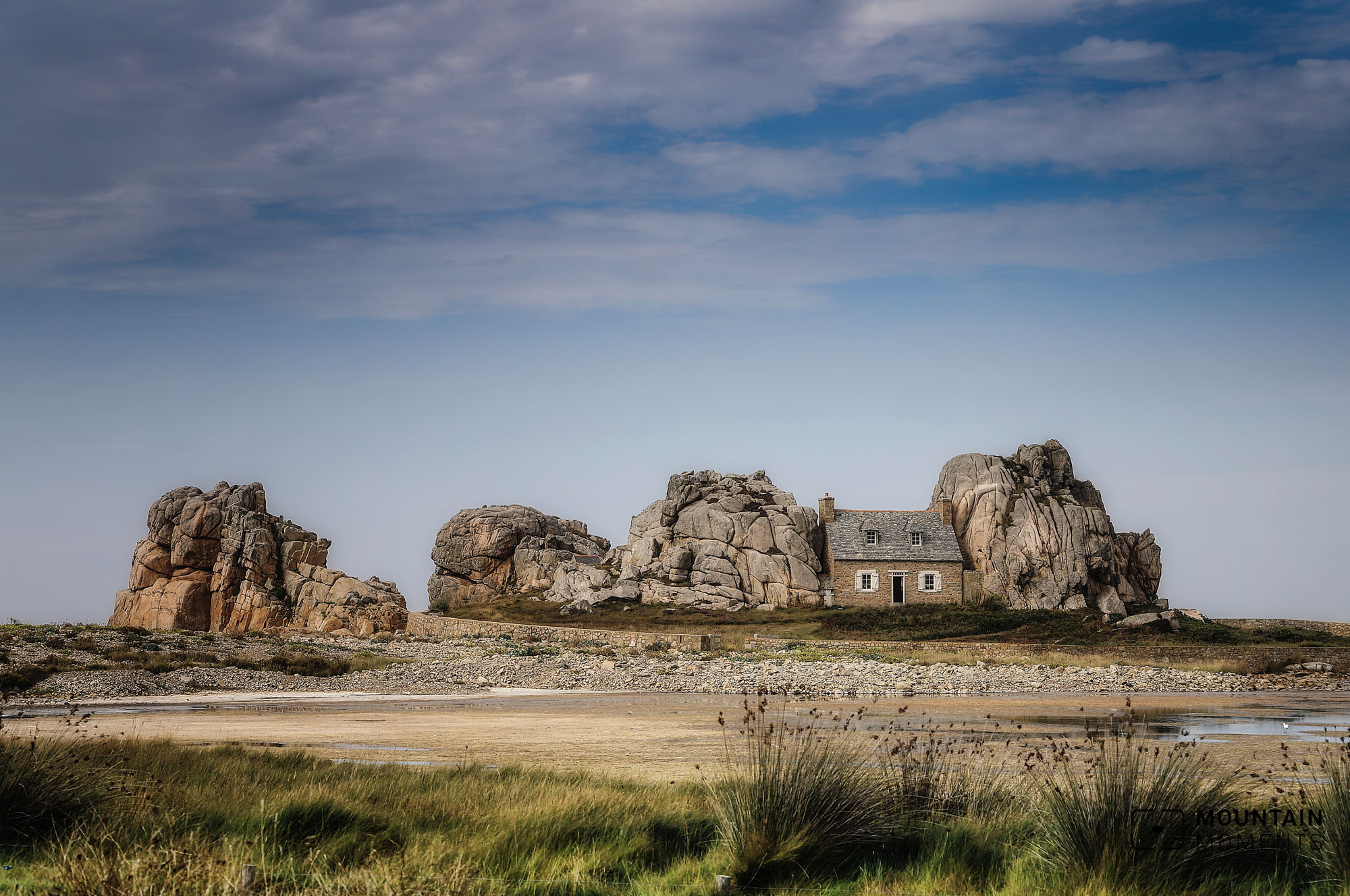 A well-known photo motif is the small stone house, which is wedged between two boulders. Since about 2016 the house is unfortunately inhabited again. The current owner seems to have (understandably) little interest in tourism so, taking his privacy into consideration we have decided to rather not give the location information here. Its an amazing landscape motif non the less and we hope that it serves to inspire your own photographical adventuresIn this magnificent land.
Leuchttürme (Petit Minou)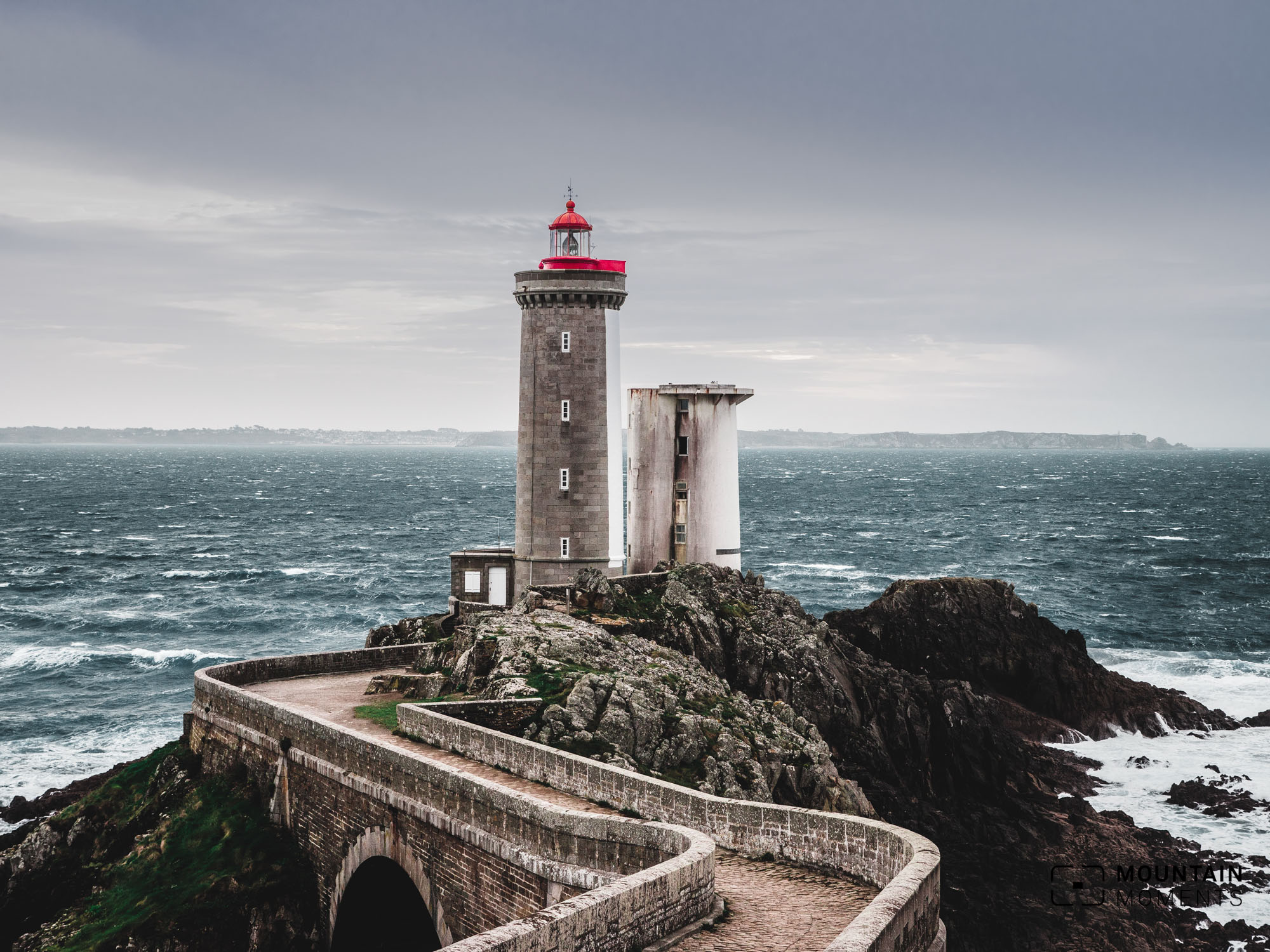 Along the French Atlantic coast, many lighthouses bring caution to ships as well as add to the exsquisite beauty of these locations. Photographically, an especially good example of this is the famous XY lighthouse, its stone wall acts as the perfect leading line to the light house.
The Petit Minou light house in the commune of Plouzané, is also especially popular with landscape photographers and Instagrammers alike.
The chalk arch and cliffs of Etretat
Photo spots in Paris
Photographing the Eiffel Tower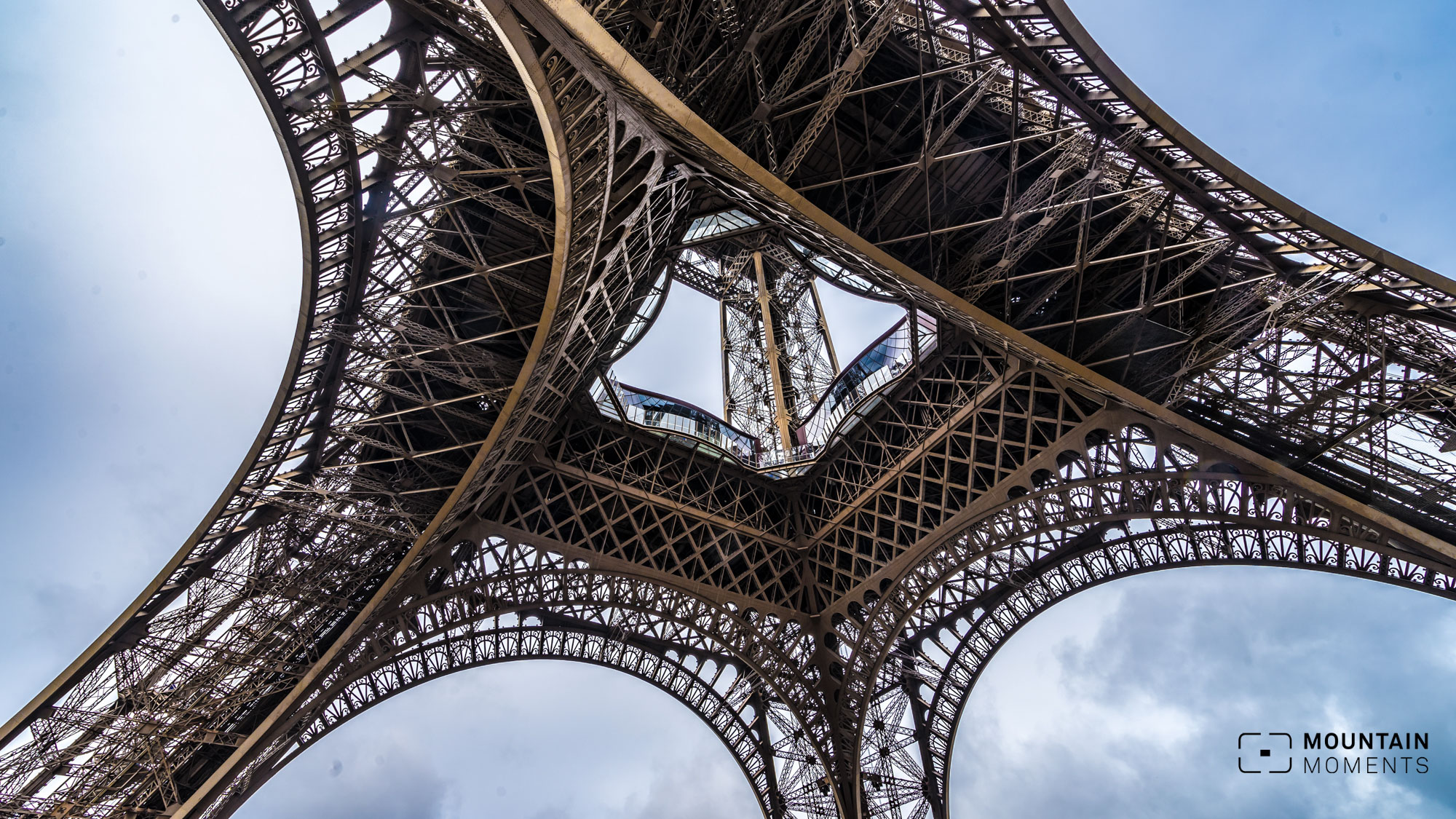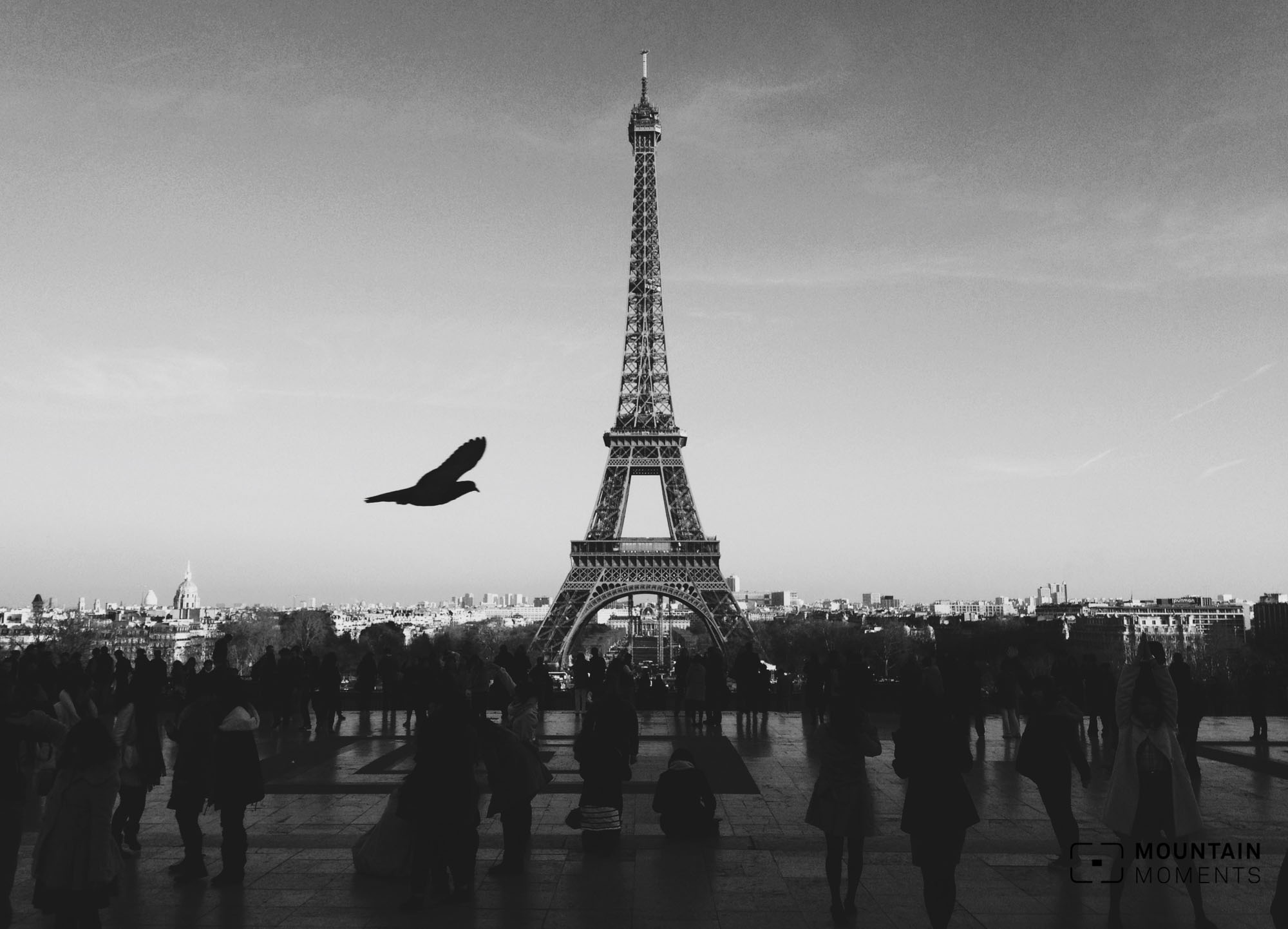 The Eiffel Tower is one of the most famous sights in the world. You will find a special vantage point at the Montparnasse Tower, which cannot be overlooked in Paris. Here you have a unique view of the Eiffel Tower and all of Paris. From the elevator, climb the last three floors of the stairs. The viewing platform is designed to be photographer-friendly.
Tip: The nightly illumination of the Eiffel Tower is a protected work of art. You are allowed to look at and photograph it, but you are not allowed to publish pictures of it. This sounds strange, but it is so. If you do so, it could be expensive for you.
Louvre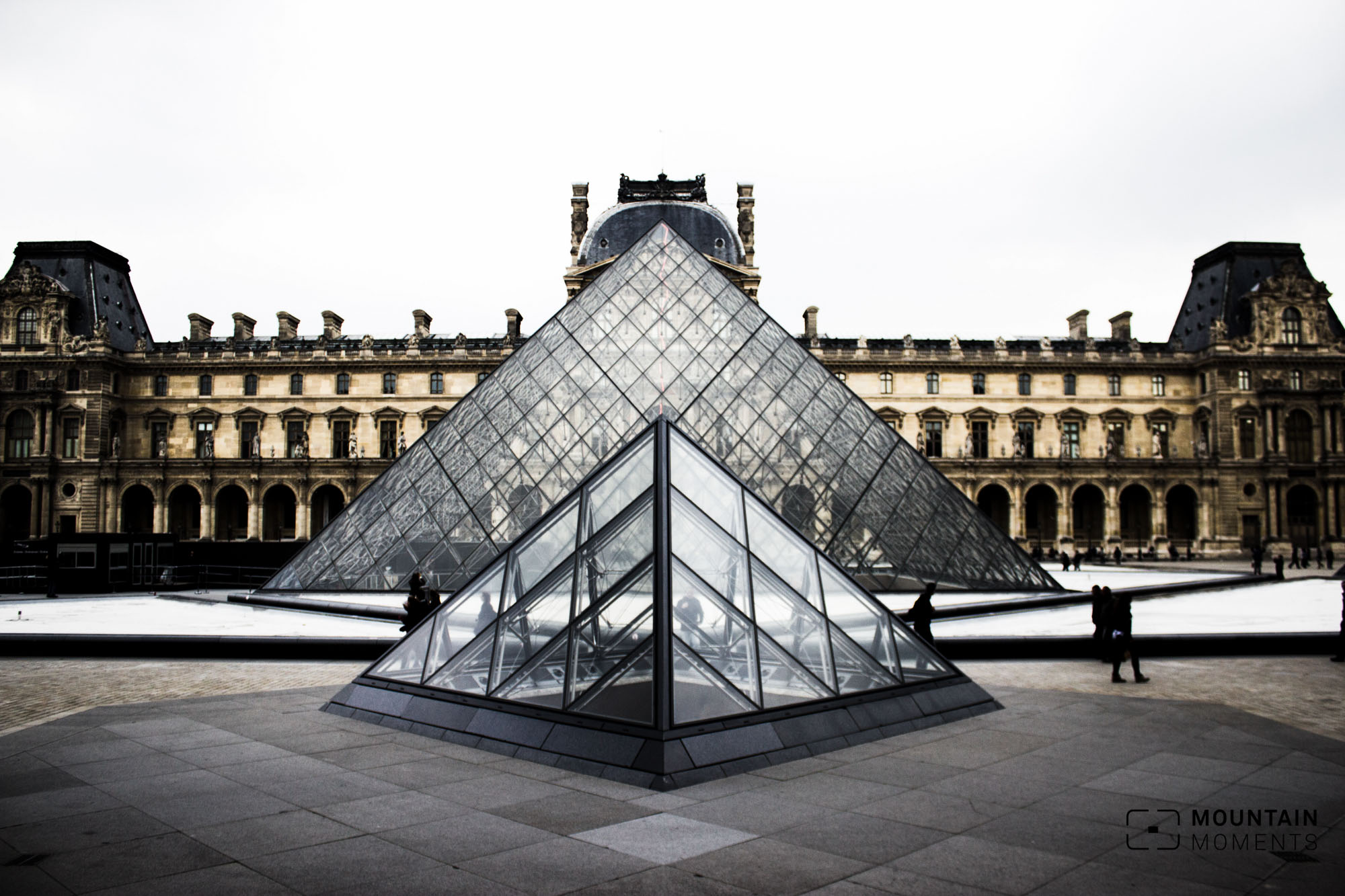 The Louvreis probably the worlds most famous museum. It not only houses the Mona Lisa, but offers a particularly beautiful photographic contrast as well. The modern glass pyramids in particular offer a complex contrast to the historical surroundings.
The Arc de Triomphe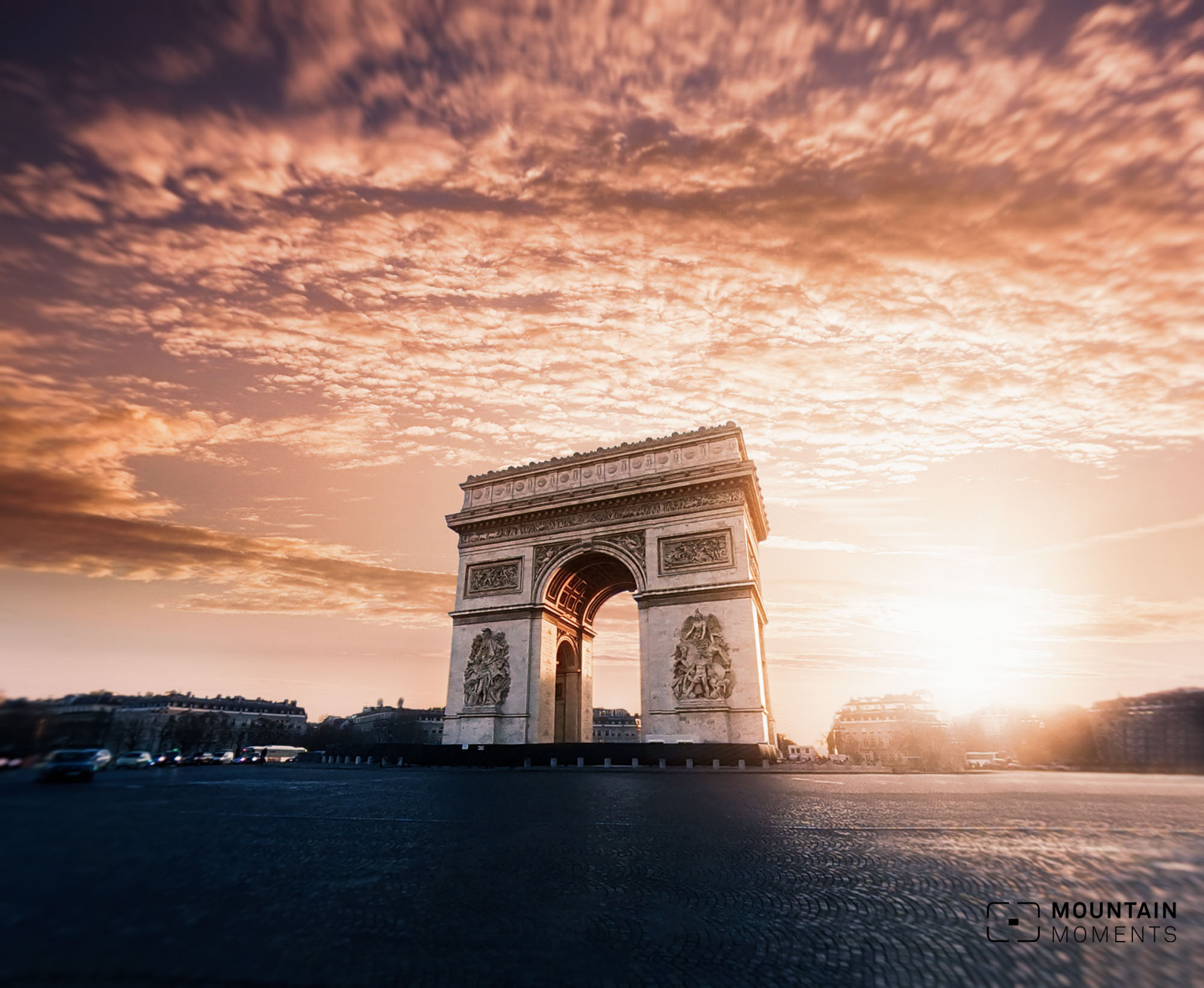 Those who have been in Paris but never taken a stroll along the Champs Elysees, have not lived. The Arc de Triomphe is the focal point here and is particularly interesting from a photographic point of view.
Centre Pompidou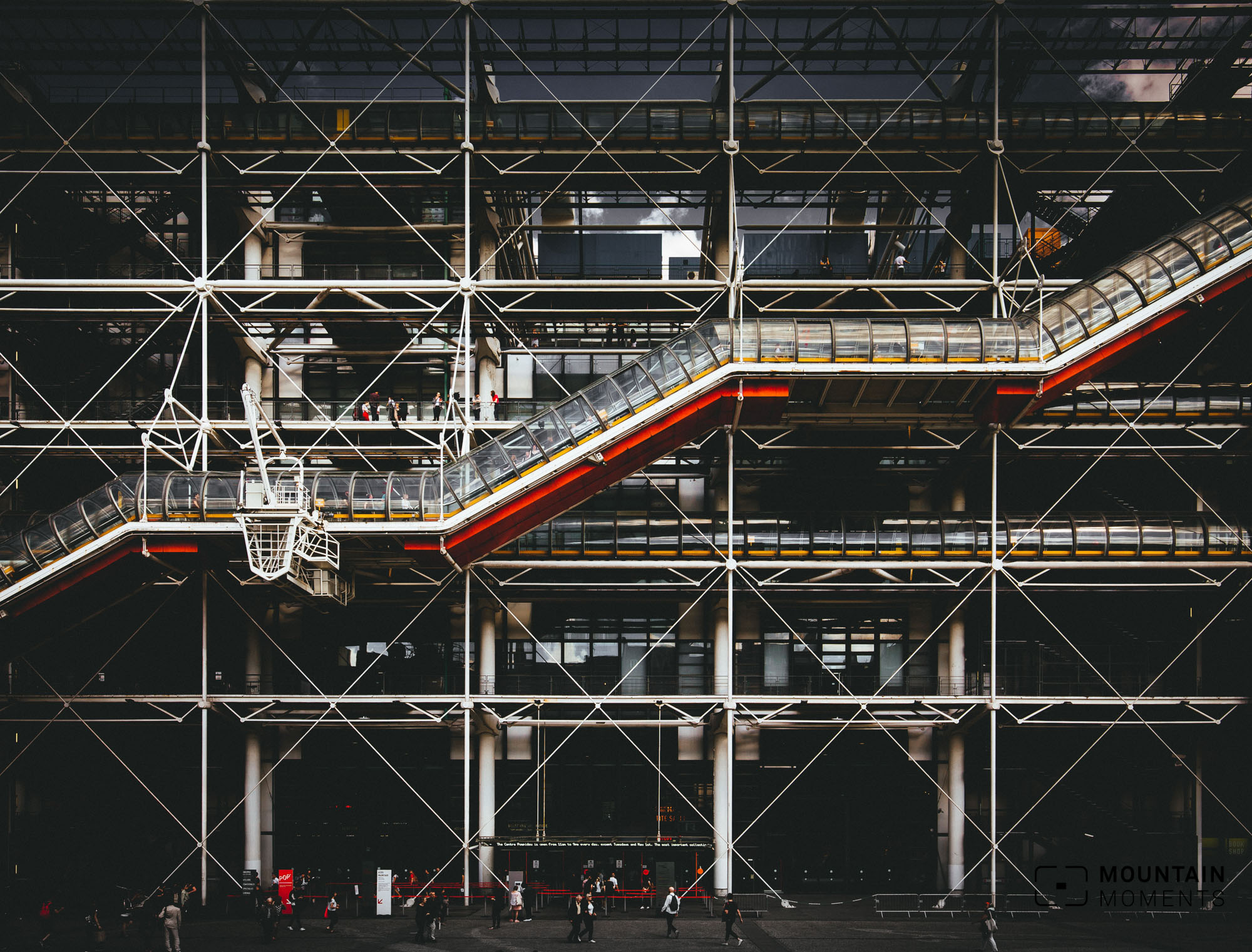 The Centre Pompidoi is an architectural masterpiece. The turned-over innards offer great photo motives.
Tip: Watch out for straight lines when taking photographs!
Schloss Versailles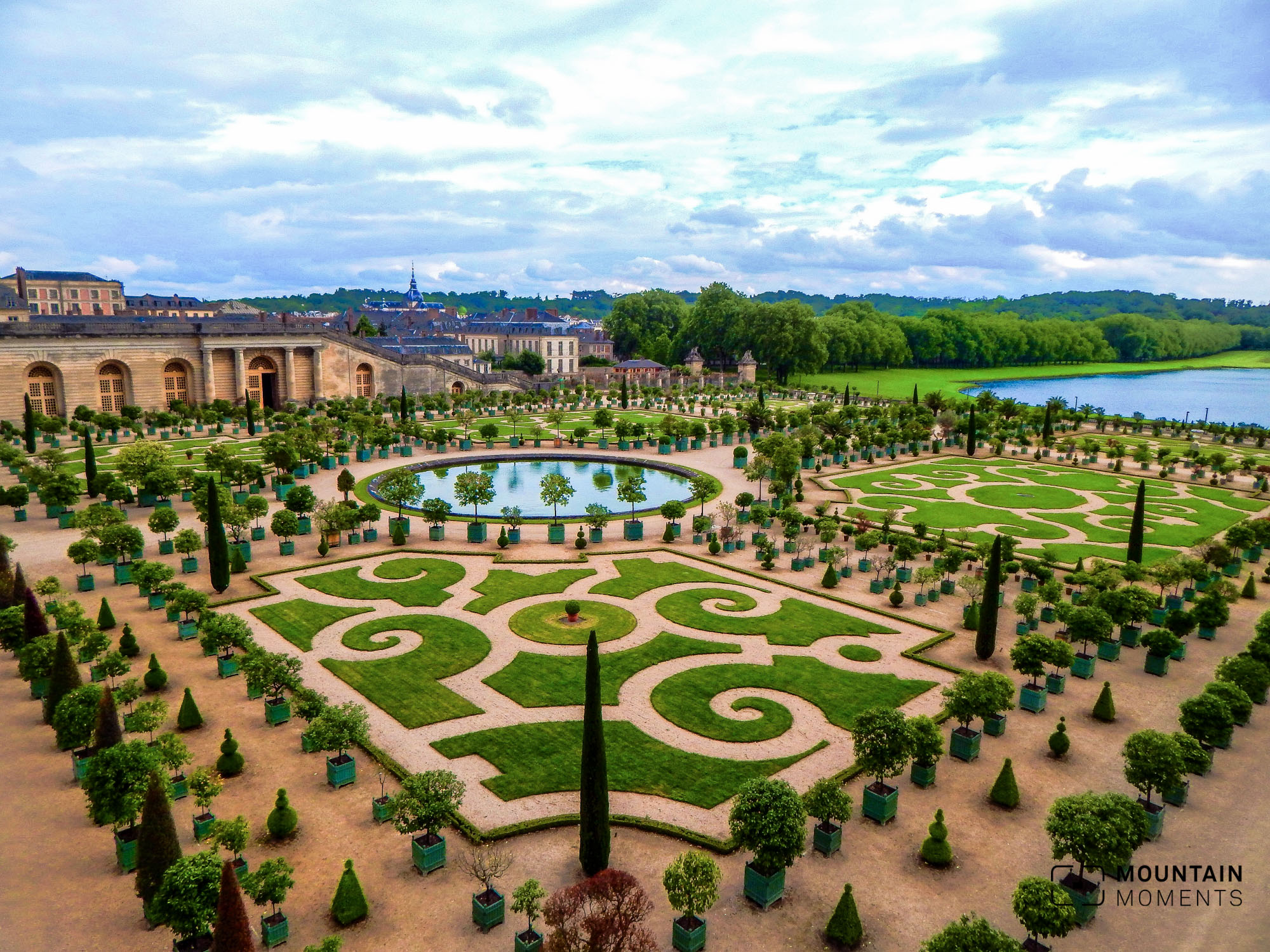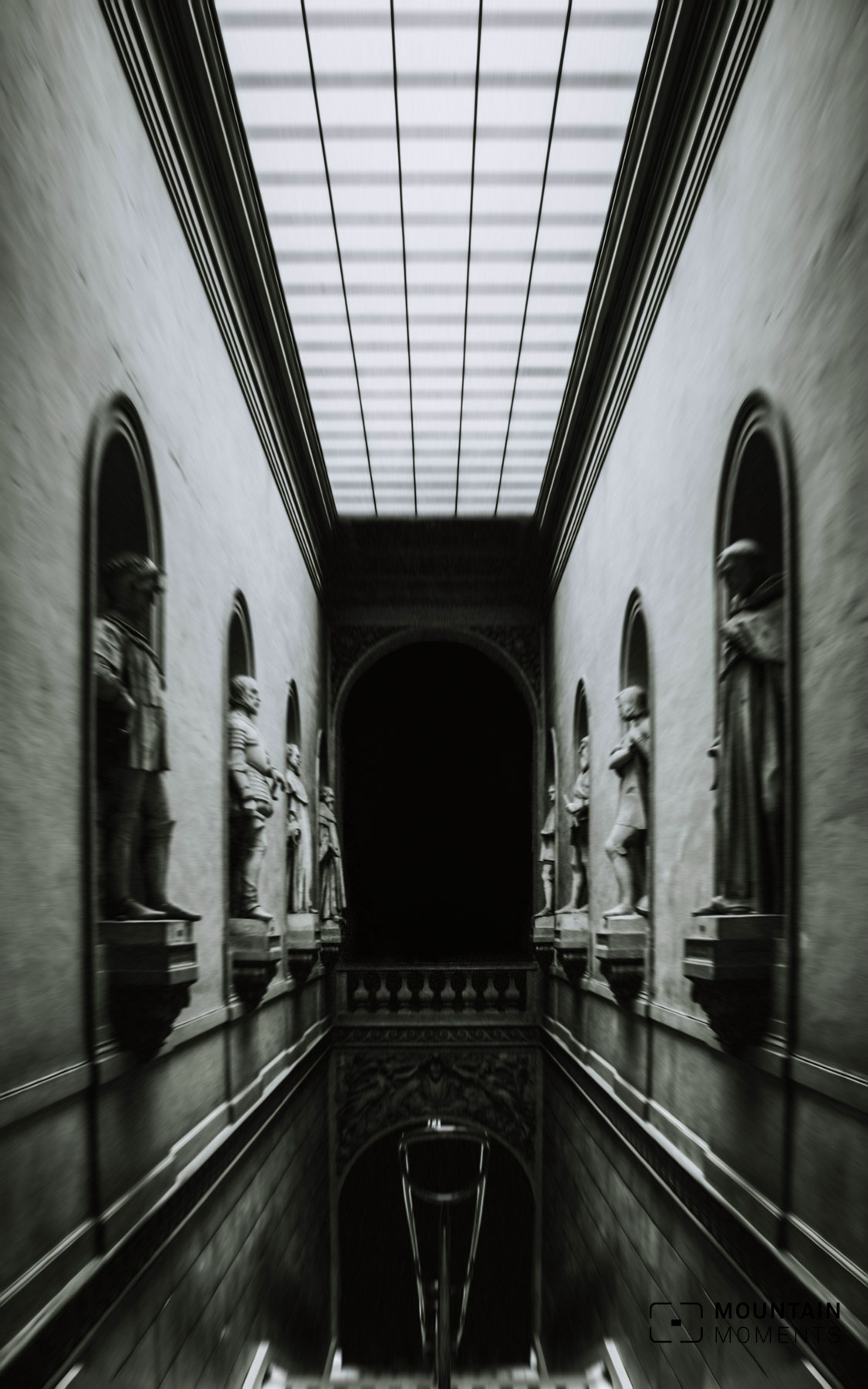 Just outside Paris, the gardens outside and the impressive rooms inside the famous Versailles Castle are both meticulously laid out and are a photographers dream.
Tip: Instead of overdoing it with picture taking here, try to enjoy the special atmosphere of this historical monument as well. (Your travel partners will thank you for it later. :)
Photo locations and places of interest in Southern France
The city of Colmar in the Alsace region.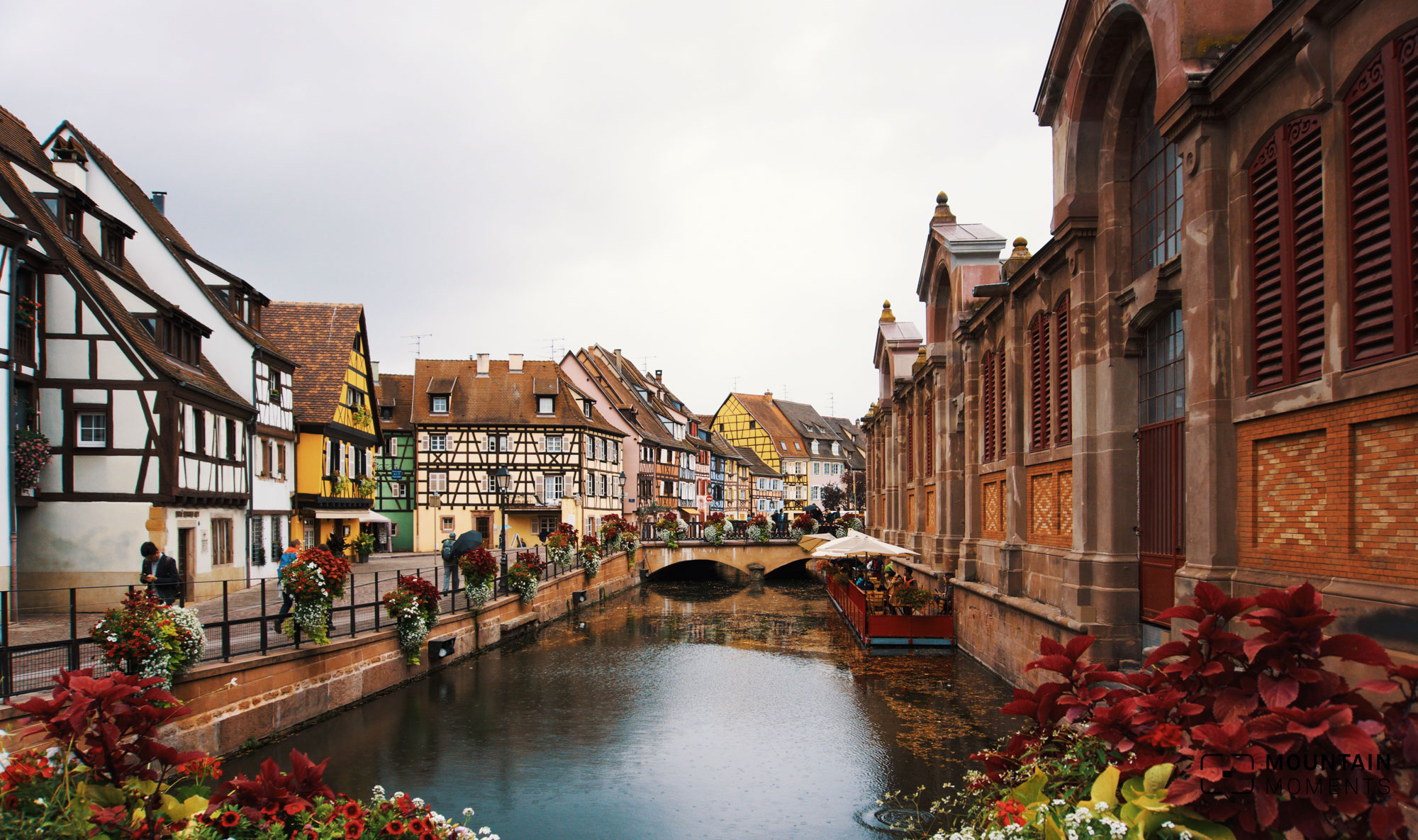 The small town of Comar can be found in the Alsace Region. It's not far from the German border and has wonderful old town flair. Many Germans can quickly cross the Rhine and get a sniff a little French air without a language barrier as most Alsatians can also speak German or at least understand it.
Along the Alsatian Wine Road there are other beautiful little villages, which are worth a visit especially in autumn for the colourful wine harvest. The one, or ten, wine tastings along the way have never been known to harm any landscape photographer.
Lavendelfelder der Provence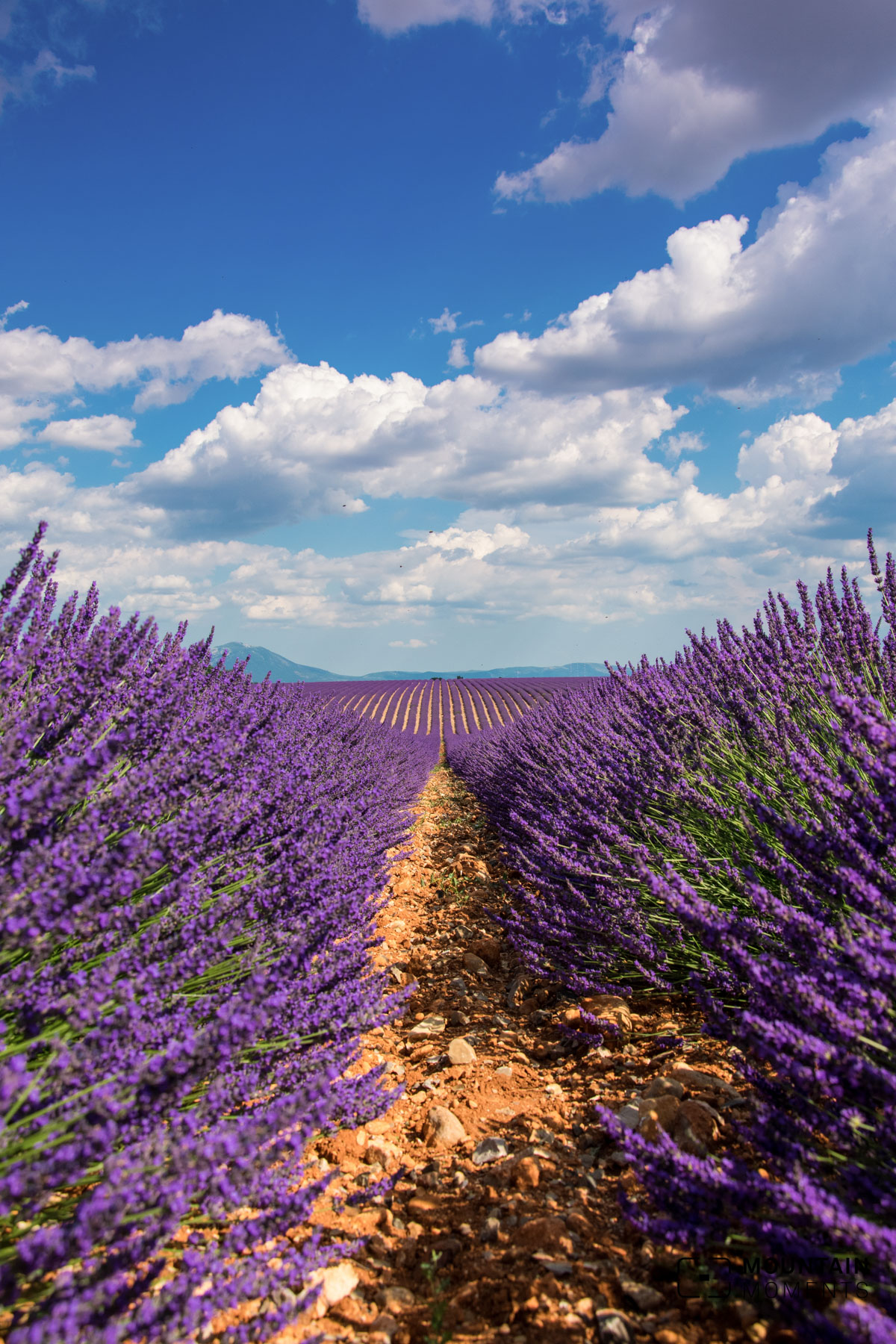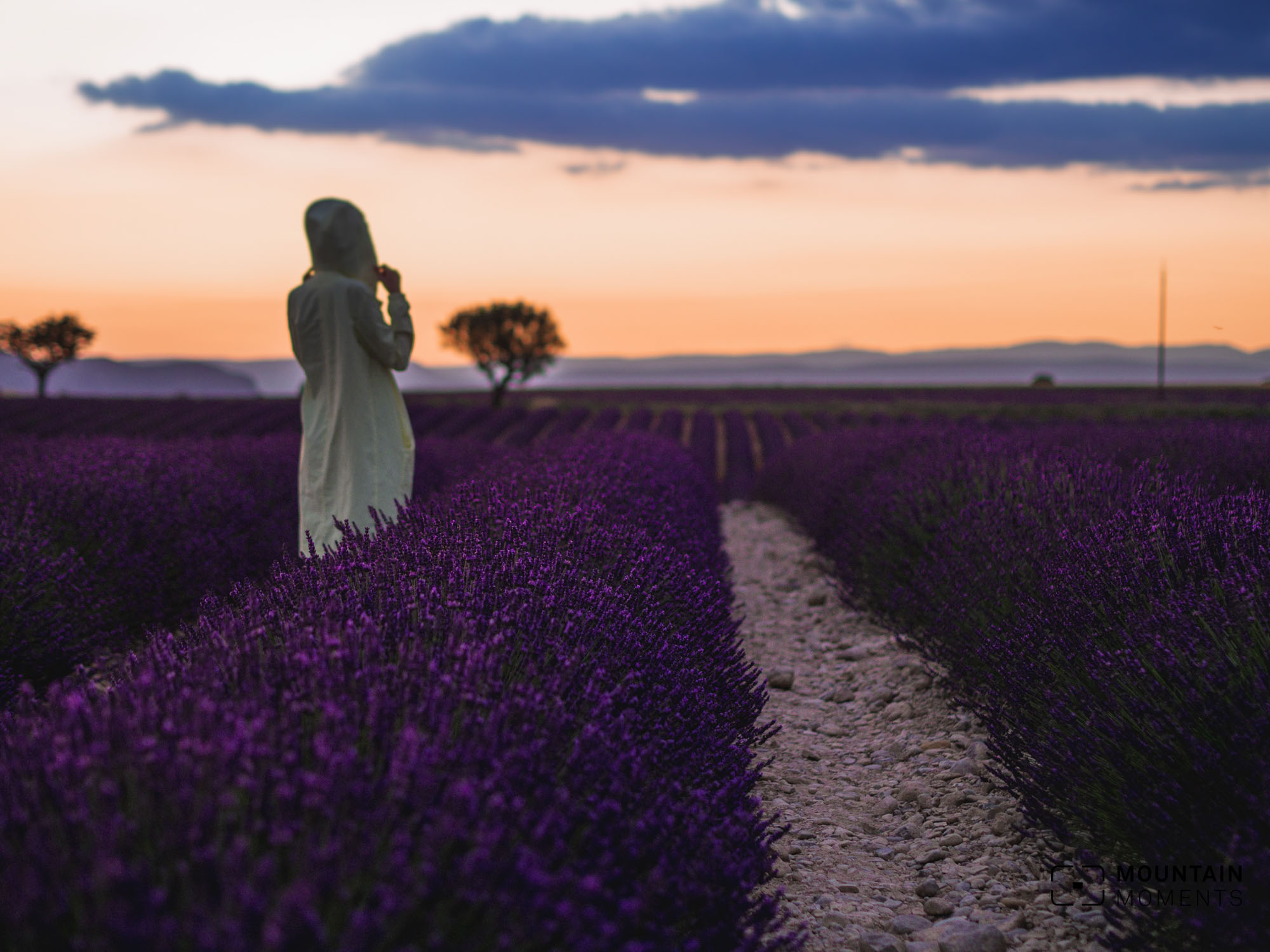 Not so long ago, the lavender fields in Provence were at the top of every classic painters 'to do' list. Today, it's one of the best Instagram hotspots in France. To the understandable displeasure of the local farmers, the fields are one of the most famous tourist attractions in Valensole. The famous single trees and straight fields, glowing with purple, are as popular a sight today as ever were.
Note: The fields are privately owned by the farmers and they earn their living with lavender. Please be especially respectful here and don't break anything!
Photo spot at Verdon Gorge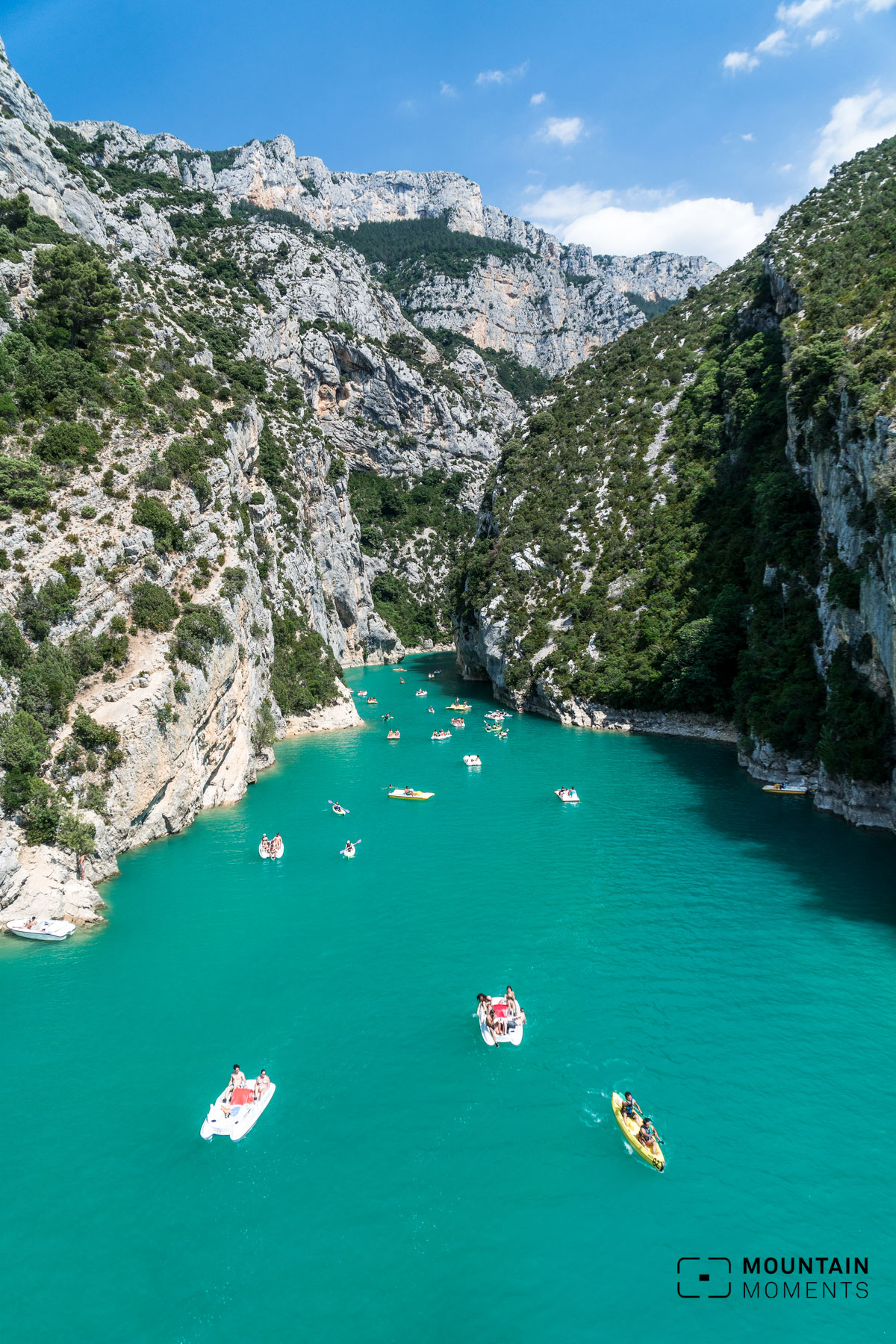 The Verdon gorge is a popular destination for water sports enthusiasts. Especially on hot summer days it promises the essential cooling down on needs. The bridge of Galetas offers a particularly beautiful viewpoint. When standing on it one has a remarkable view into the picturesque gorge.
Tip: You can reach this photo location super easy and an excursion into the gorge is possible from here.
Chamonix: views of Mont Blanc mountain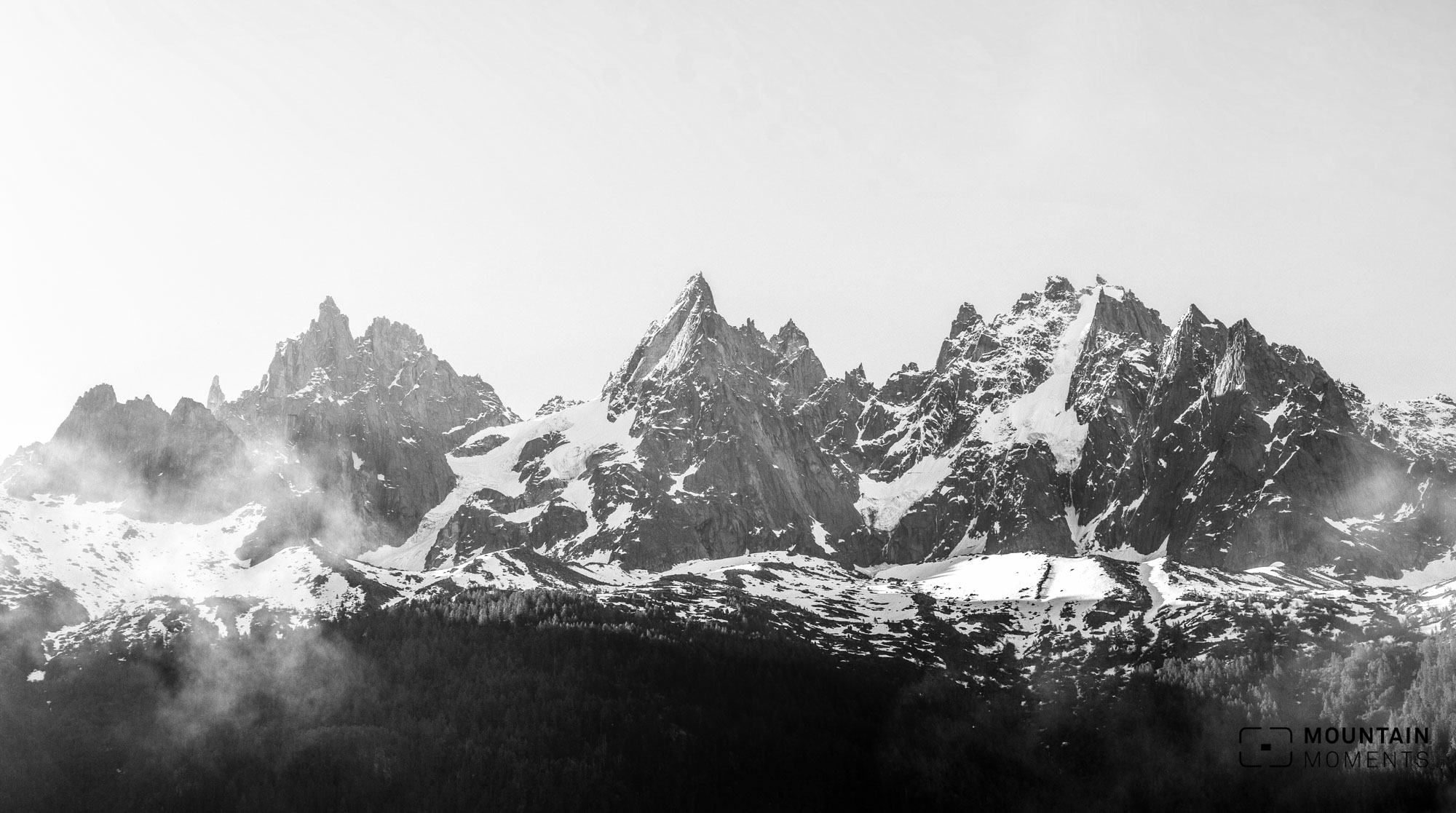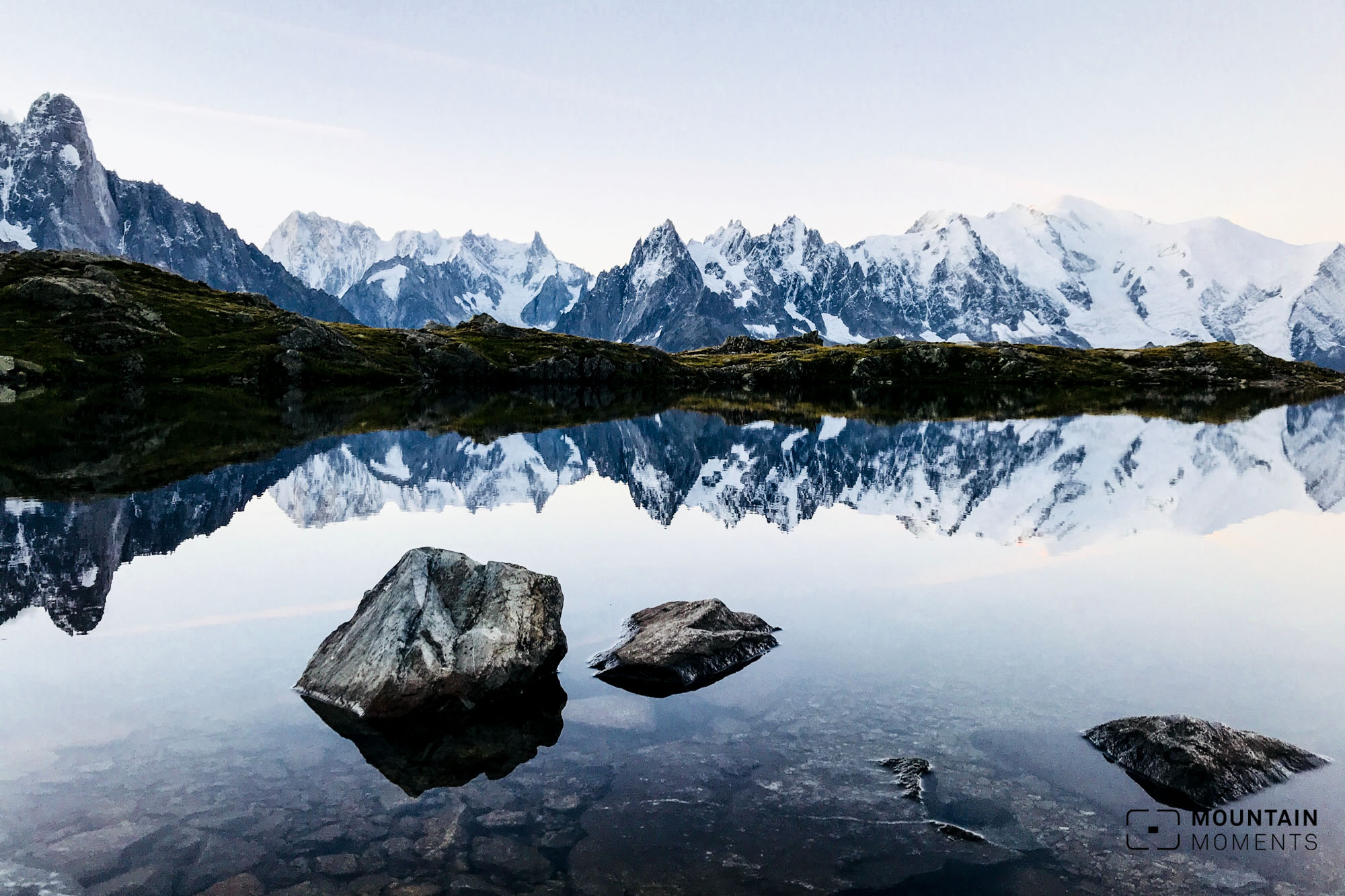 Chamonix is 'THE' mountaineering location in the Alps. Only the Himalayas rise as high and as steep. Man becomes an insignificant small point lost in this immense nature.
The most beautiful Mont Blanc view is reached on the Brévent side of the ski area. The view is specially beautiful at the Lac de Cheserys lake as seen in the photo above.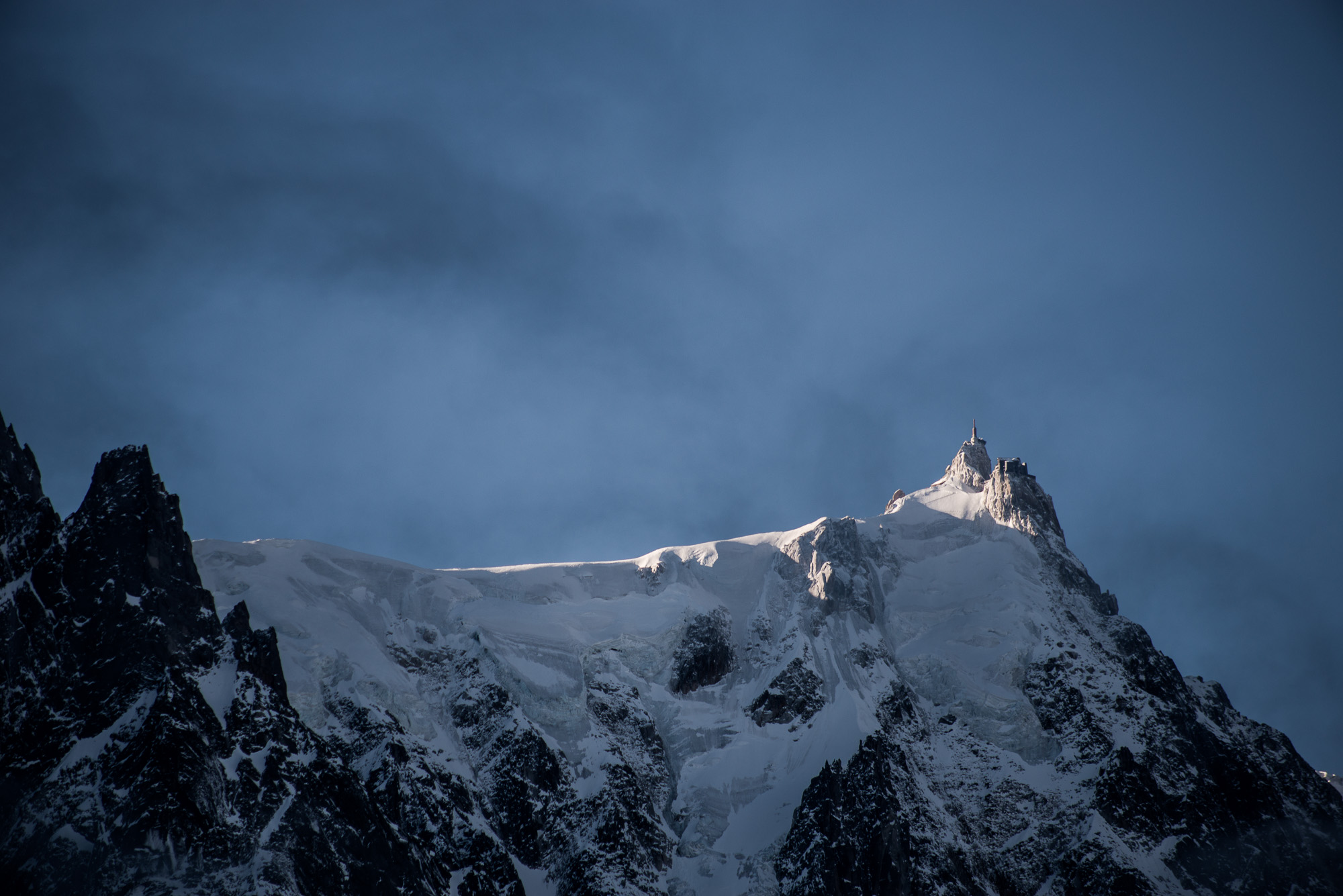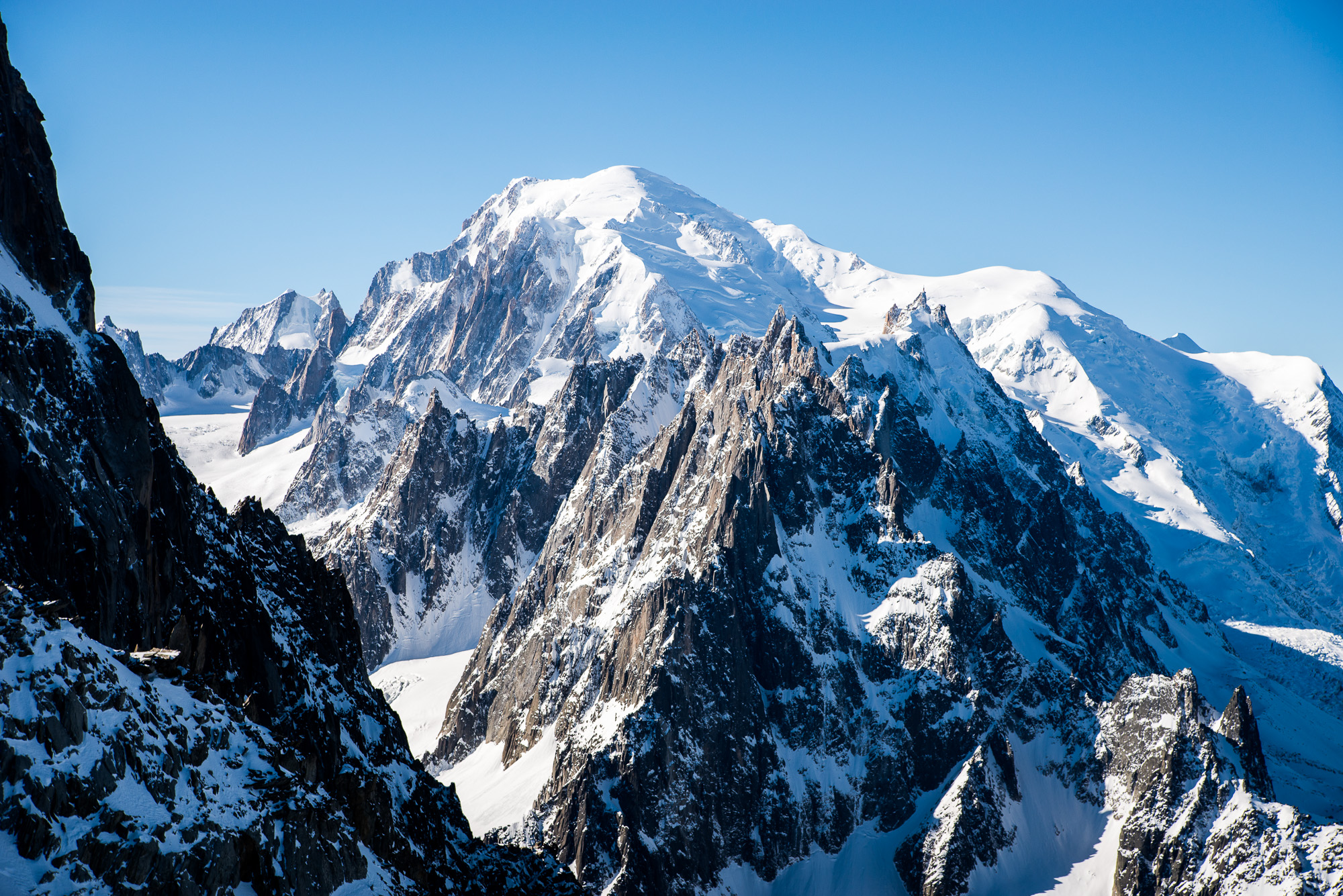 View from and to Aiguille du Midi mountain
The second photo spot in the French Alps is again in Chamonix. The view of Aiguille du Midi mountain is simply breathtaking, but it can't be compared to looking vertically down into the valley and the surrounding ice worlds from its summit.
Especially in winter, all good skiers should have ventured up here at least once in their lives. Worldwide, the Vallée Blanche is not only a dream to photograph, but also a unique skiing experience – untrained skiers please venture here with a professional mountain guide!
Tip: Would you like to take pictures of the most beautiful locations in France? Have a look at our current photo course dates. Nothing suitable? Contact us directly for your exclusive photo course.
Hi, i am Marius, i love exploring the mountains and nature. Friends say, i know the mountains better than most locals, but actually i get lost all the time while photographing ;). Read more about the Mountain Moments Team.
https://www.mountainmoments.com/wp-content/uploads/2020/06/mountainmoments-louis-pellissier-unsplash-fotospot-frankreich-eiffelturm.jpg
1442
2000
Marius
https://mountainmoments.com/wp-content/uploads/2019/06/mm-logo-340-pix-300x138.png
Marius
2020-09-28 16:29:35
2020-09-28 16:30:41
PHOTO SPOTS OF FRANCE: GREAT LOCATIONS FOR PHOTOGRAPHERS