Get to know Trautmannsdorff Castle, 'The Sissi-Weg' and three more photo locations in Merano + GPS Track! Enjoy your photo walk through this alpine city pearl in South Tyrol. Surrounded by many high mountains and even more castles, Merano is considered the alpine pearl of southern Tyrol. Located at the foot of the Vinschgau Valley, Merano is the most northern city in Italy and has a real dolce vita flair. Italian coffee culture and frequent bright sunshine attract numerous visitors to this small southern tyrolean town. Join us on this photo tour for a 1-2 hour relaxed city walk through the most beautiful corners and photo spots of Merano.
PHOTO SPOTS IN THE CENTRE OF MERANO: TAPPEINERWEG AND SISSIWEG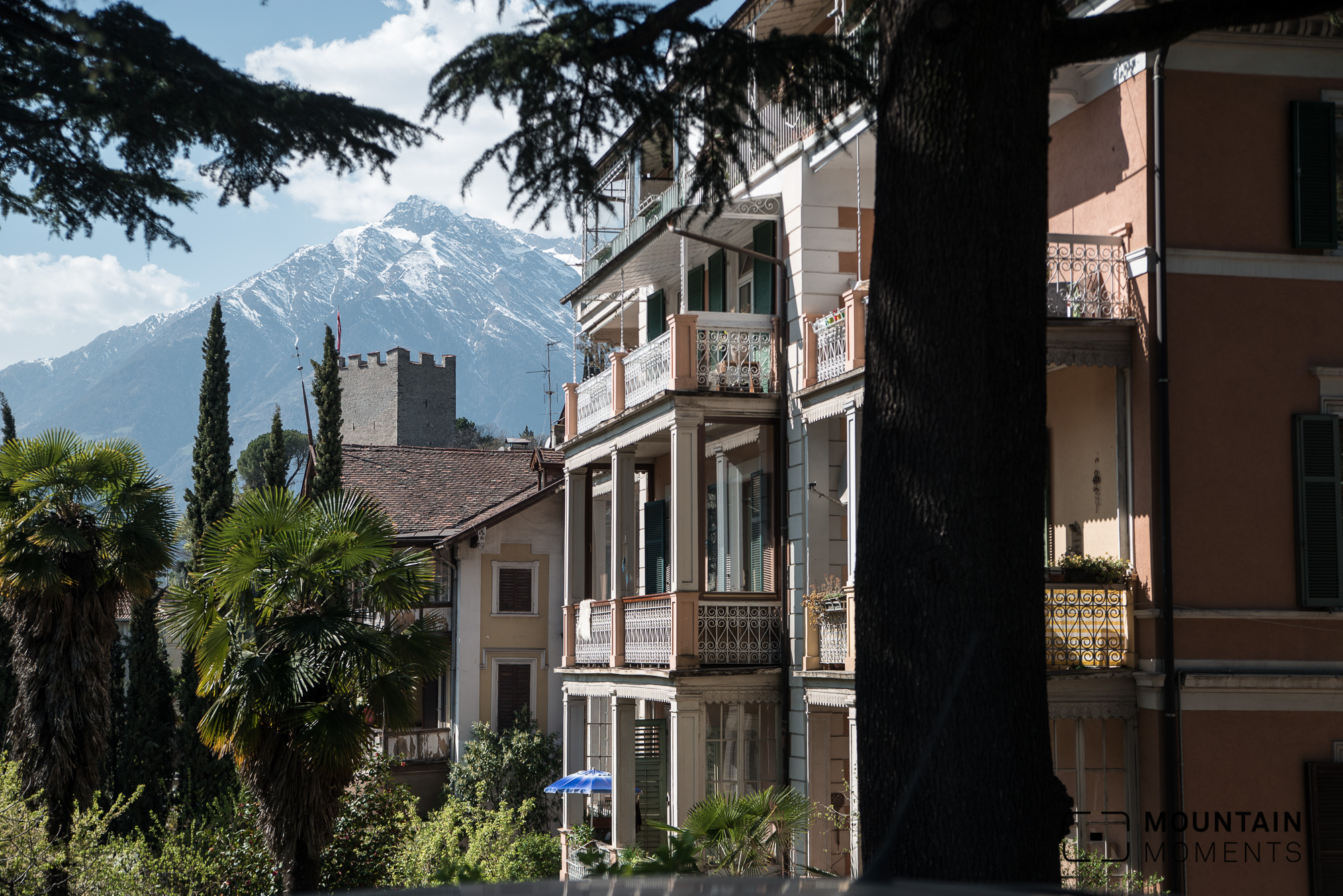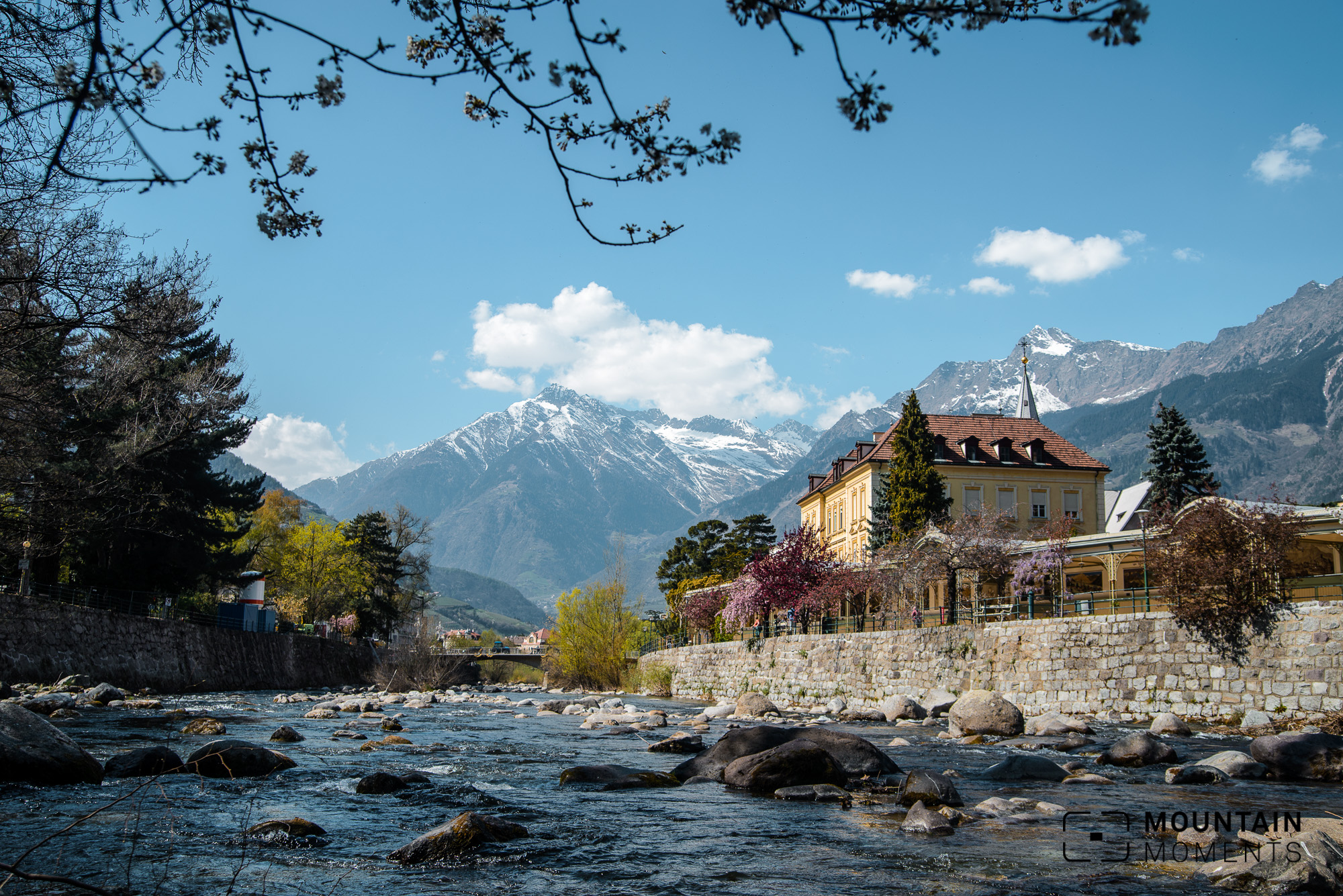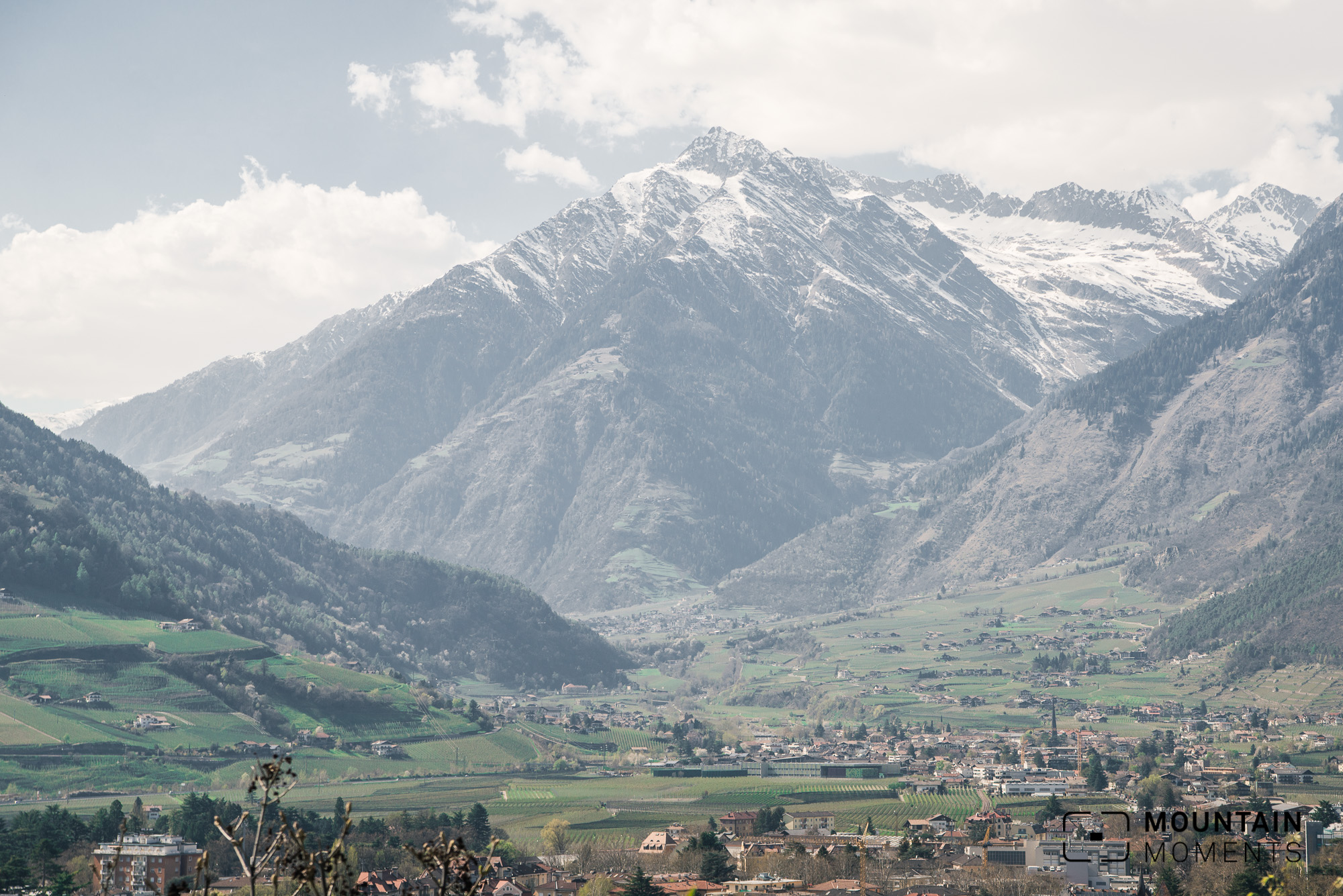 Merano is a small city. You can get from one end of the old city to the other with only a few courageous steps, in only a few minutes, if you like to rush. This is in fact what makes this small and fine spot is so inviting. 'The Sissi-Weg' road which runs through Meran, is an especially imperial place to wonder through. Empress Elisabeth of Austria, affectionally known as Sissi, loved to go for long walks along this road – whether she only wanted to get away from her husband is expected but not known for certain.
The 'weg', or path in English, leads through the city centre, is well signposted and suitable for prams. It begins at the Kurhaus in Meran, a 19th century, aristocratic day spa turned functions space, leading past stately villas, through quiet squares and landscaped city gardens through to Trautmannsdorff Castle. If you like to gain a few extra metres in altitude, you can combine the 'Sissi trail' with the 'Tappeiner trail' or make your way directly to the Tappeiner Promenade. Information about these trails can be found on-site or on the pages of the local tourist office website.
COFFEE, ICE CREAM AND DOLCE VITA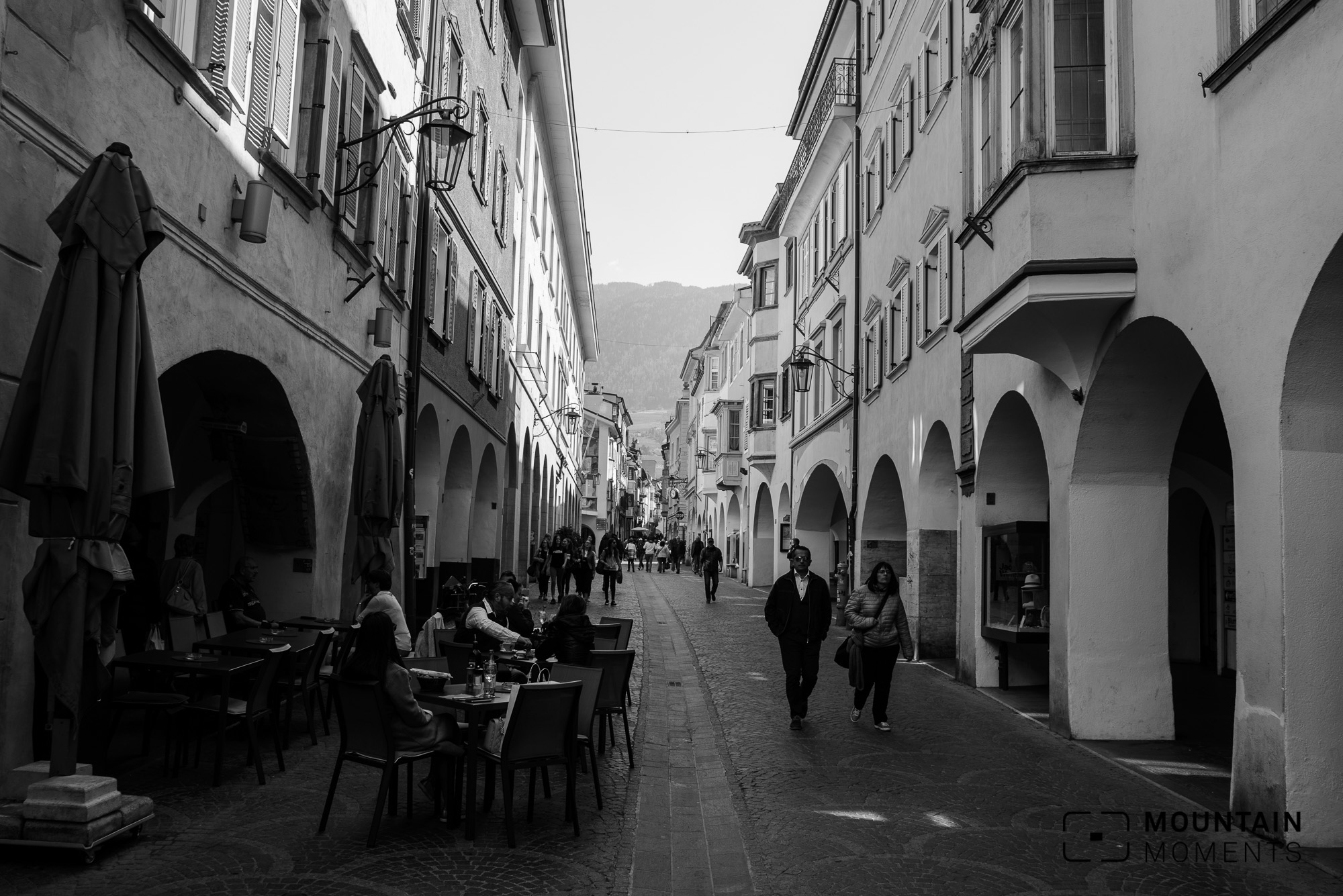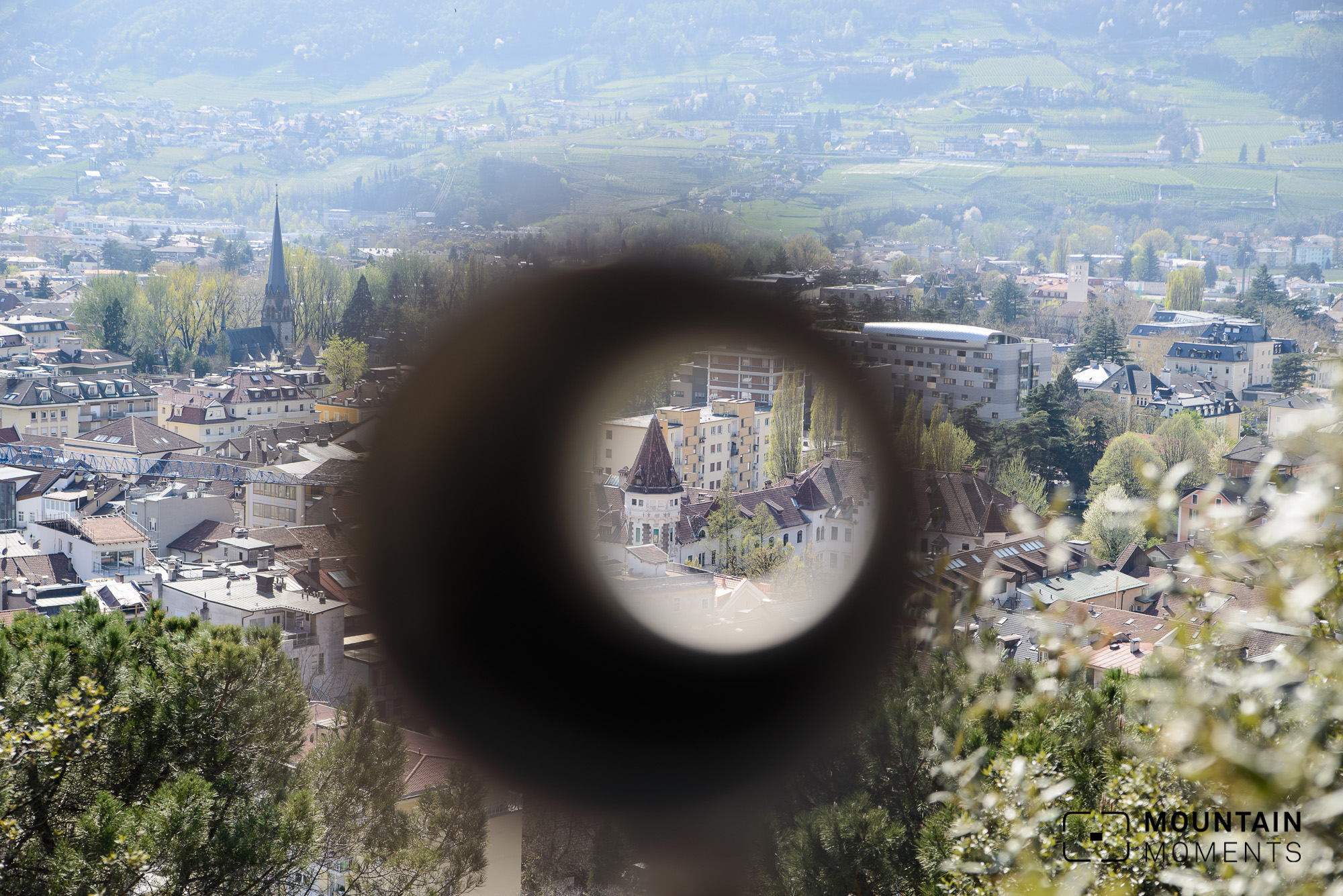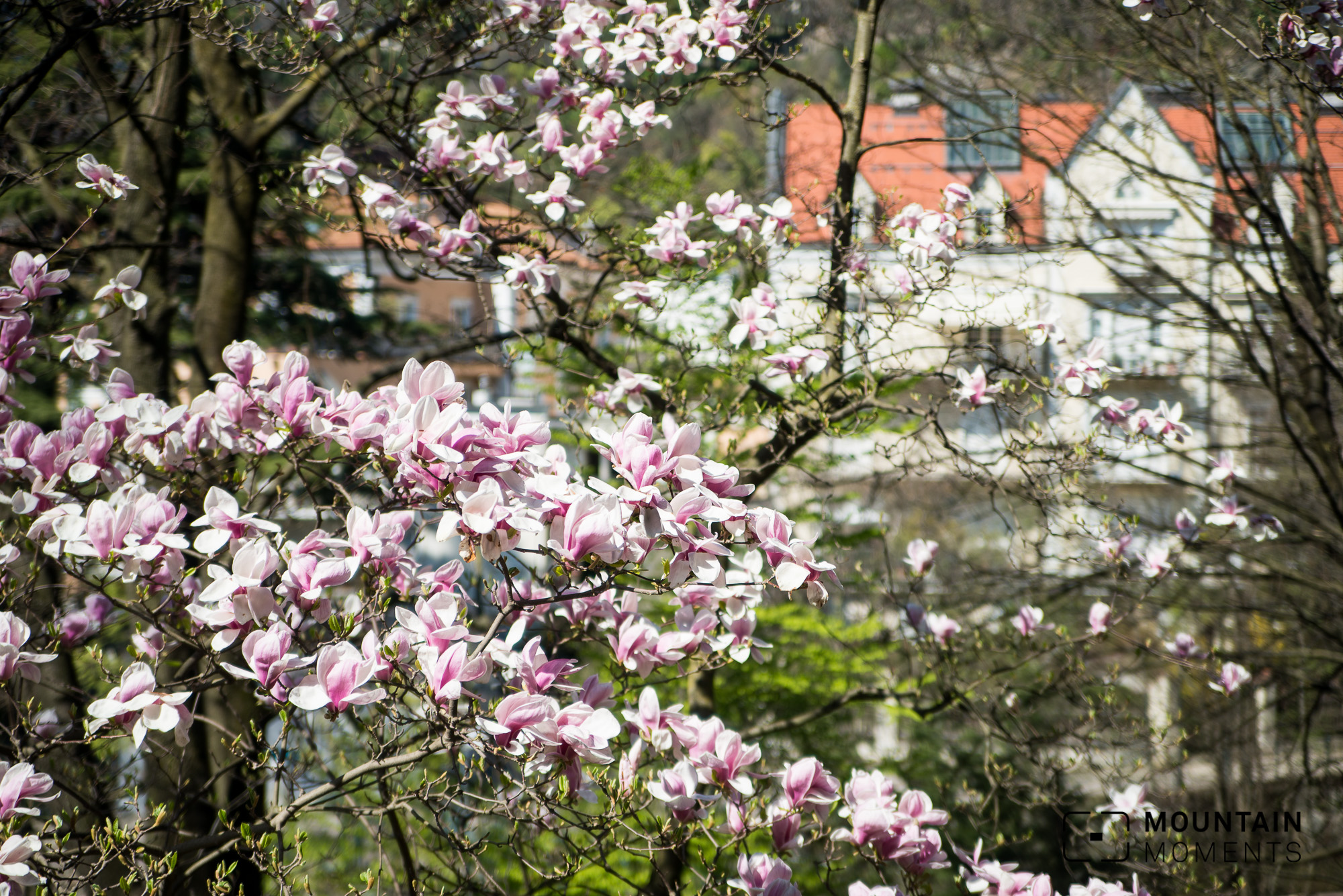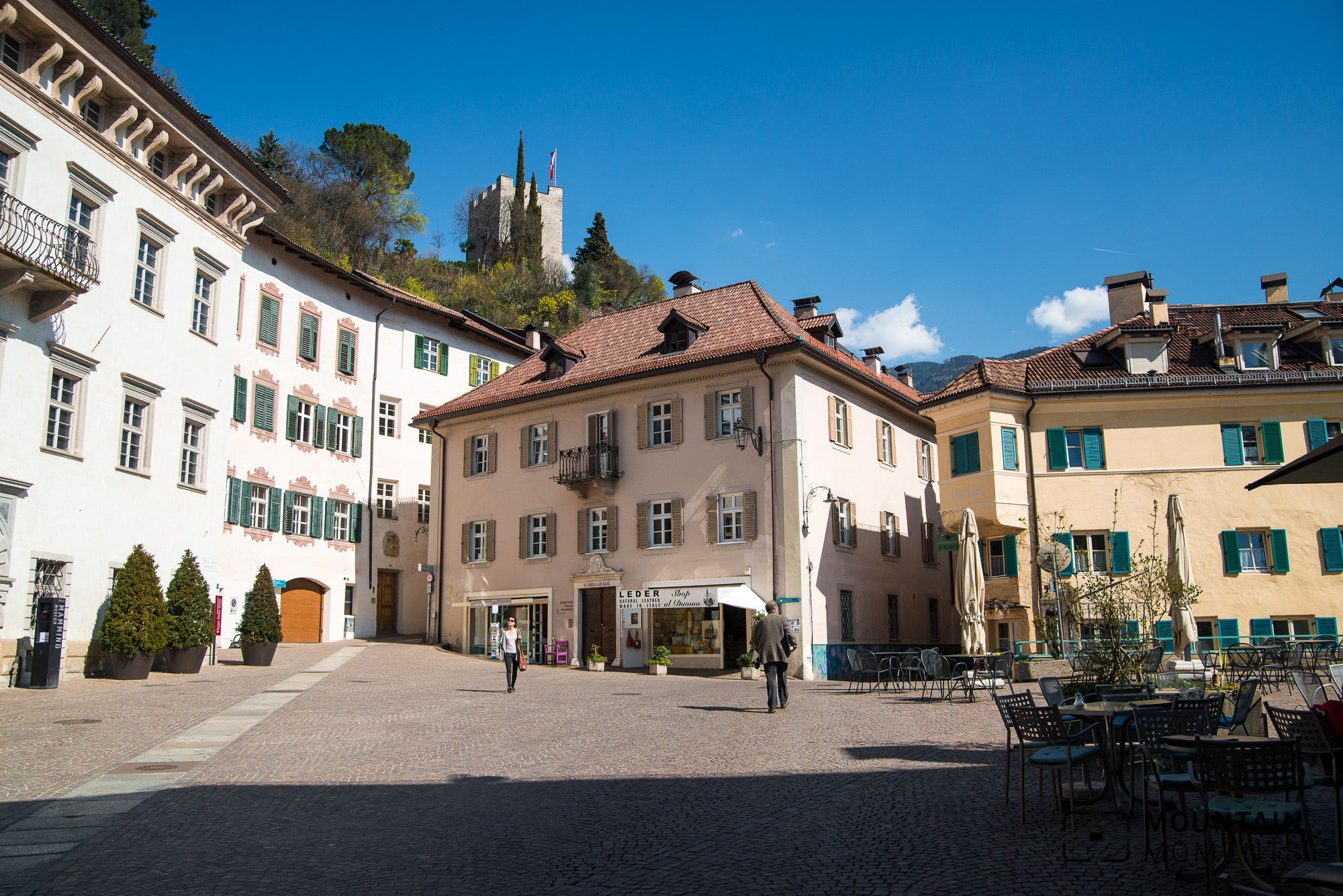 Just enjoying the sun and doing nothing is definitely our favourite activity in Merano. Having a coffee or ice cream on the banks of the Passer river or at a bar, having a chat on a park bench with a local or fellow traveller, or simply reading a book in the shade of an old tree. If an expert traveller was tasked with naming the best northernmost spot for upscale 'Dolce Vita' quality, it would definitely have to be somewhere in Merano. Who knew that doing nothing and relaxing could be so amazing and nessecary.
Mountain Moments Tip: The recently laid out, terraced meadows in front of the thermal bath are an especially great place to comfortably unwind.
MOUNTAIN MOMENT'S PHOTO WALK THROUGH MERANO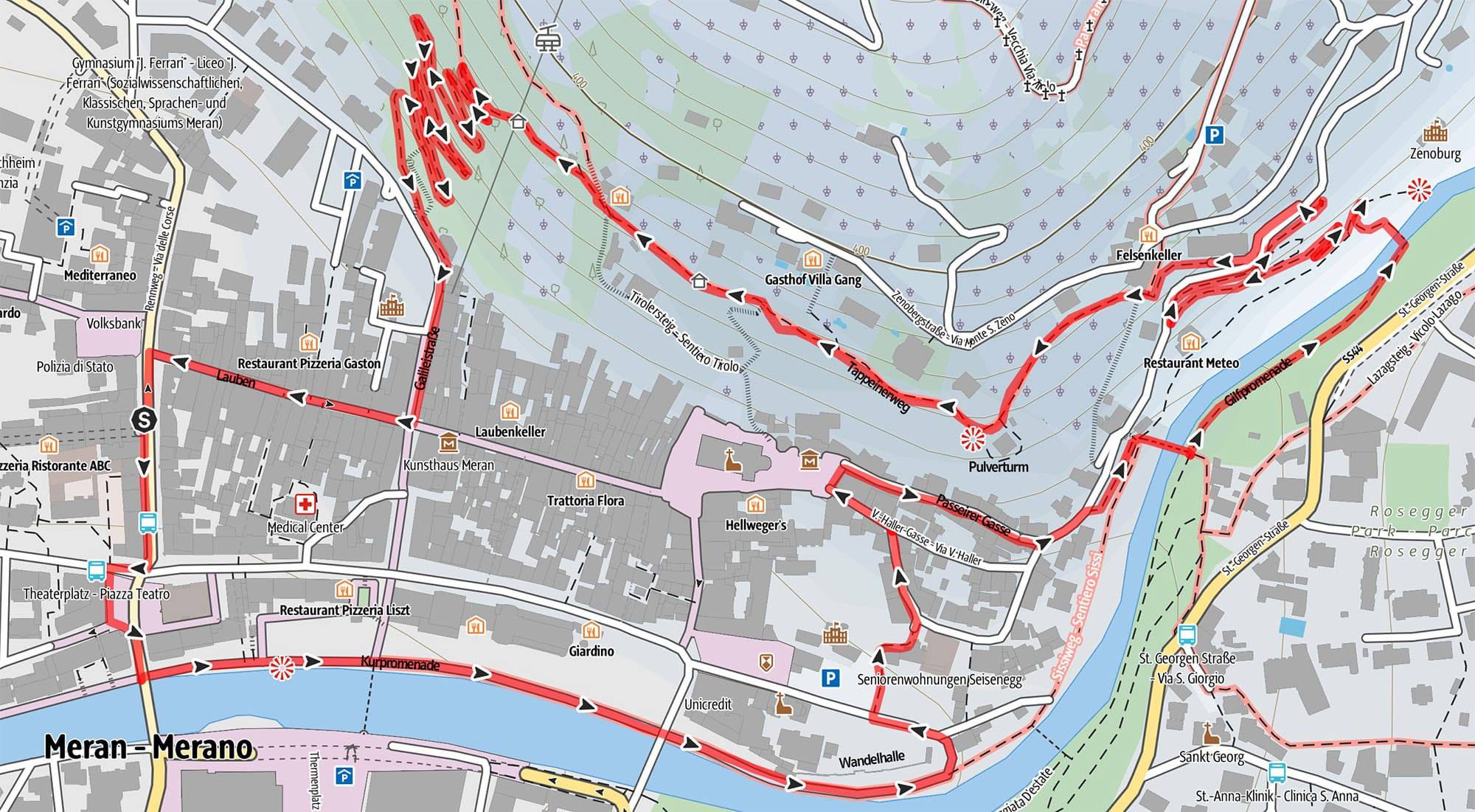 Is that it?
Those who have a little more time and do not only want to see the centre of Merano are recommended to pack their hiking boots. Merano lies at the entrance to the Vinschgau Valley so there are many mountain hikes, ranging from easy to sporty. We recommend the Val Senales valley, Resia lake and Ortler mountain. If the Vinschgau Valley is not enough, one can travel by car and be the foot of the Dolomites in about 40 minutes, satisfaction guaranteed.
Botanical photo spot: Trautmannsdorff Castle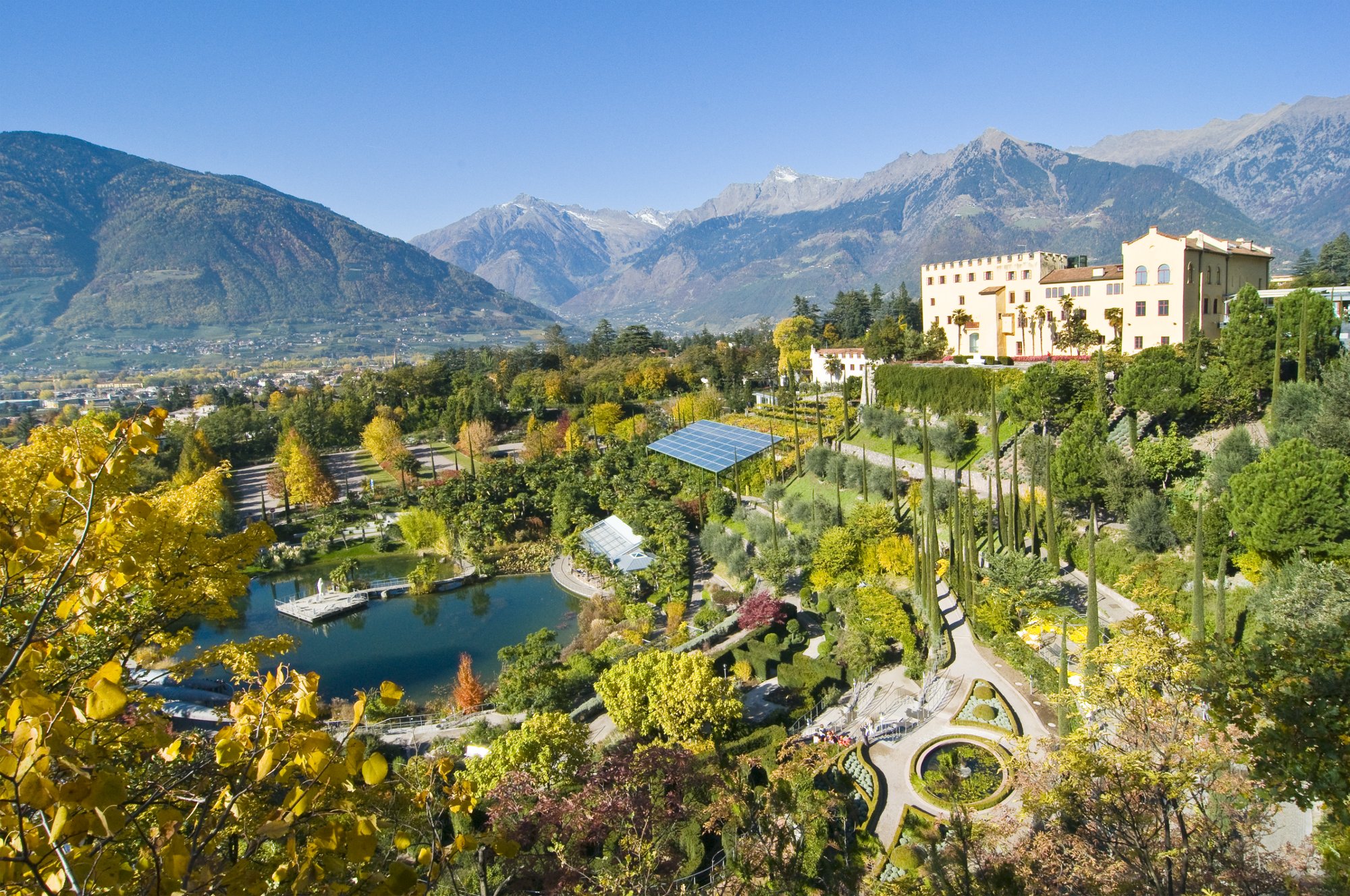 A few kilometers outside the city center of Merano lies Trautmannsdorff Castle and its famous gardens. With the mountains towering in the background, the meticulously landscaped gardens and azure lake, all in view of the wonderfully restored castle are a unique sight that no landscape photographer should miss. In our defense as to why we don't have a photo of our own here – Merano is usually just a quick transit station when we are coming to and from the mountains so we never have sufficient time to do it justice. It is best to plan more than 3 hours for the gardens. For photographers, it is advisable to plan and capture the sunset in autumn or spring and be aware that it is only open until 7pm.
The Merano high mountain trail
The 'Meraner Höhenweg' is a hiking trail (marked with no.24) that circles the 'Texel Group' mountain range. The trail offers views of the valley basin which contains the city of Merano, as well as the Adige, Vinschgau, Passeier and Schnalstal valleys. As with many hikes of this type, the Meraner Höhenweg is designed as a multi-day hut hike, usually done in around 5-8 days. Individual stages can of course also be combined as required. All information about the Meraner Höhenweg can be found here.
Waalweg – Marlinger Waalweg
Wait, what is a "Waal"? A "Waal" is not a big mammalian fish and does not contain any spelling mistakes. A Waal is an artificial irrigation system in the form of a quite small, artificial stream that meanders along the mountain with a gentle slope. This irrigation stream usually has a kind of maintenance path next to it, which doubles up perfectly as a path for some relaxed hiking.
Okay, enough Wiki-knowledge for now, if you follow the Marlinger Waalweg, you will be pleased with a nice view above the valley of Merano. You will walk though traditional winemaking fields and along this stream. An easy hike, that is good for an exceptional half day hike. The best time for this hike is on a sunny autumn day, when all the leaves shine in the classic autumn colours.
https://www.mountainmoments.com/wp-content/uploads/2020/07/web_mountainmoments-1058.jpg
1335
2000
Marius
https://mountainmoments.com/wp-content/uploads/2019/06/mm-logo-340-pix-300x138.png
Marius
2020-09-24 13:52:34
2020-09-24 13:58:31
Photo tour Merano - 5 photo tips and sights