Ischgl is a small village at the epicentre of the Tyrolean tourist world. This alpine wonderland has developed into a veritable temple of consumption in just a few decades. Two of the biggest challenges of landscape photography in Ischgl and the Paznaun valley are being original and finding the right location in this vast and sometime difficult terrain. In this article we hope to make your life a little easier by sharing our experiences of this apline photographic gem and its possibilities with you.
Our best advise to every landscape and outdoor photographer is to venture outside of the ski area of Ischgl into the more quiet and remote surroundings. That being said, your instagram followers will be unable to contain their jelousy when you share your selfies of Ischgl's ski area, inside and out. With all the skiing, freeriding, hiking, cycling and mountain biking on offer in Ischgl and the Paznaun valley, the perfect compostion is waiting here for you to discover.
Taking pictures of freeriding – the earliest of worms
Timing is the most important factor when it comes to capturing freeride photography. The fresh virgin snow in Ischgl is often quickly worn away by the eager alpine sports enthusiasts so you have to be early if you want to photograph untracked runs as in the picture below. Usually, after a few hours, the white virgin snow is already a turnip field.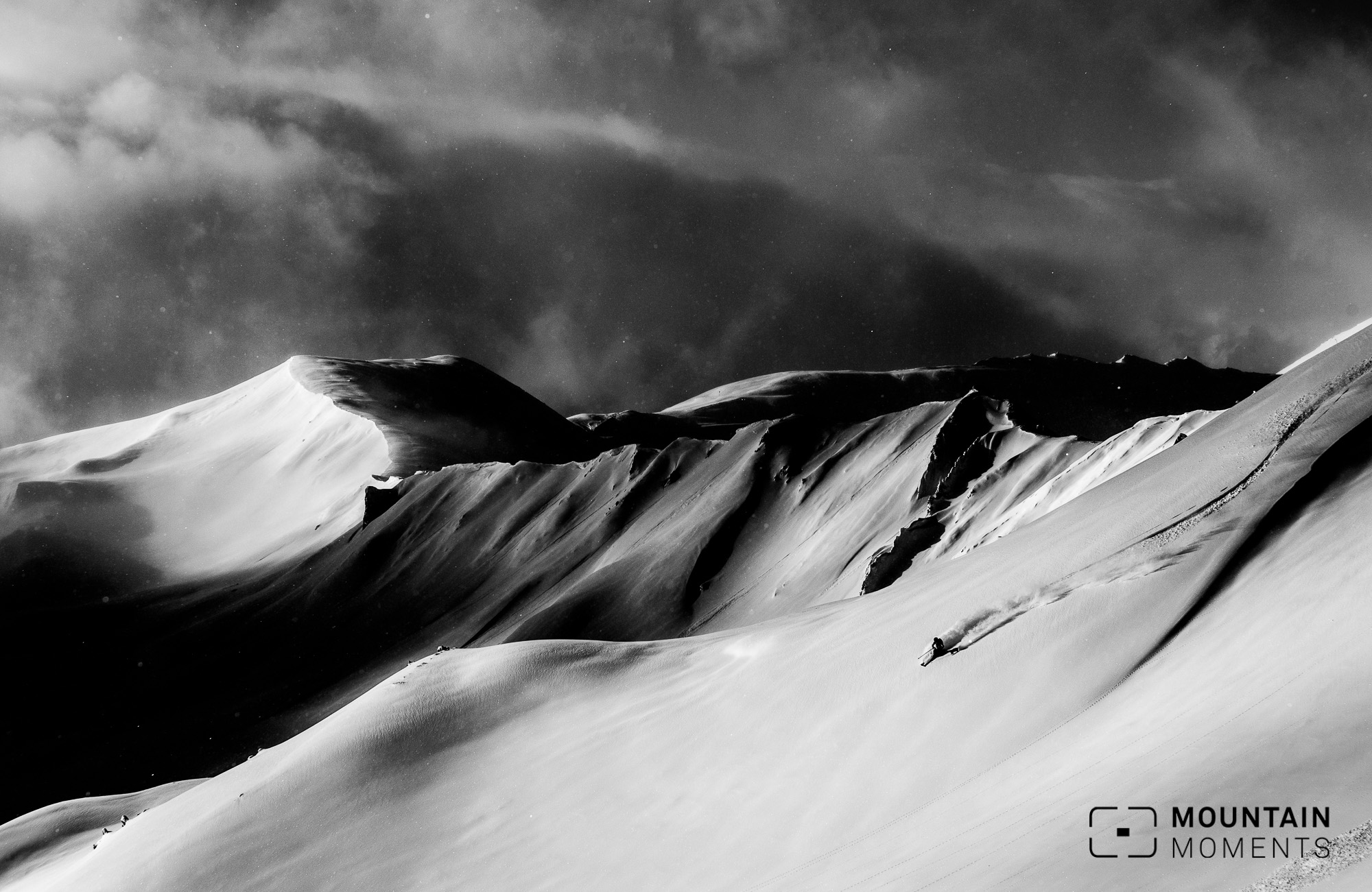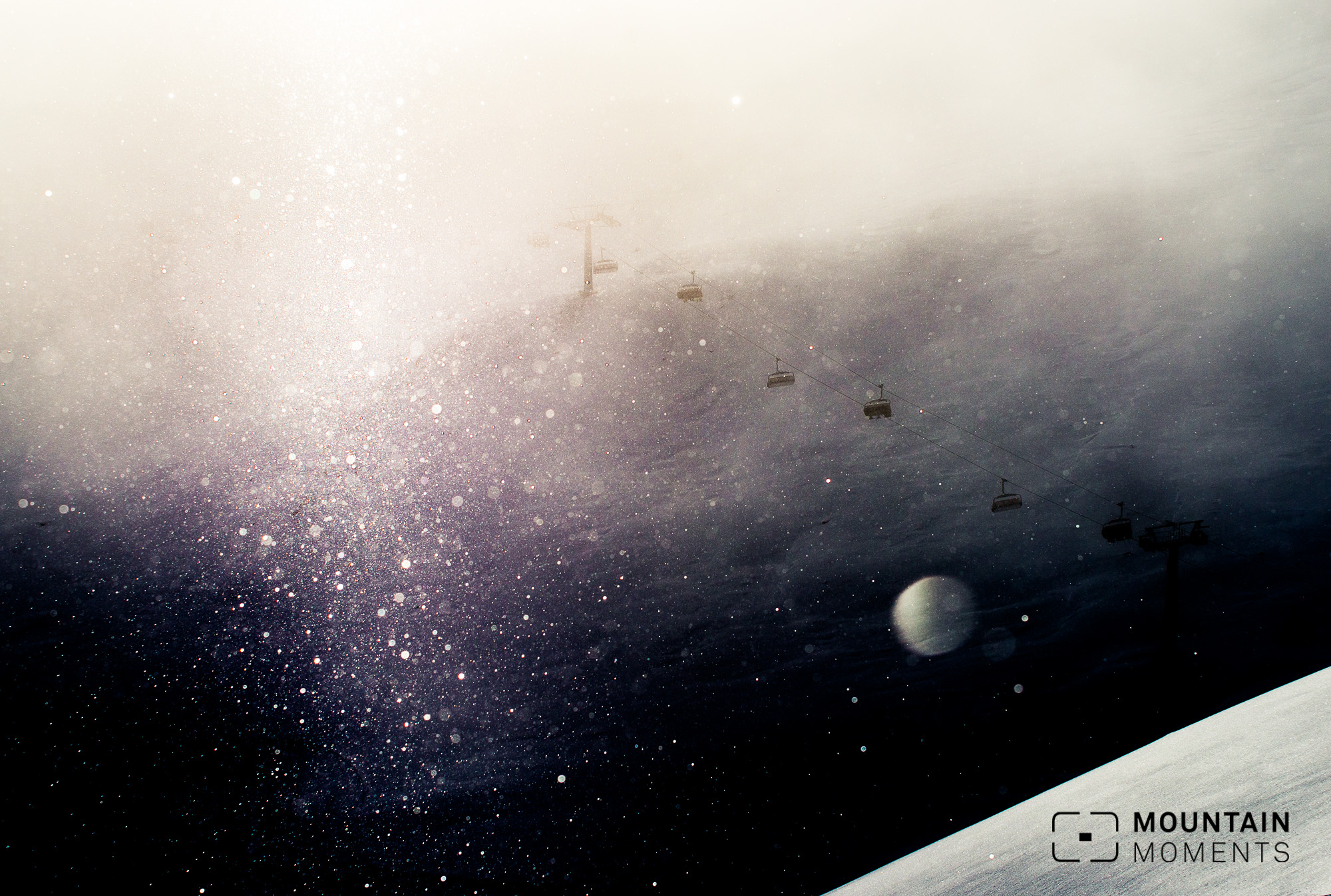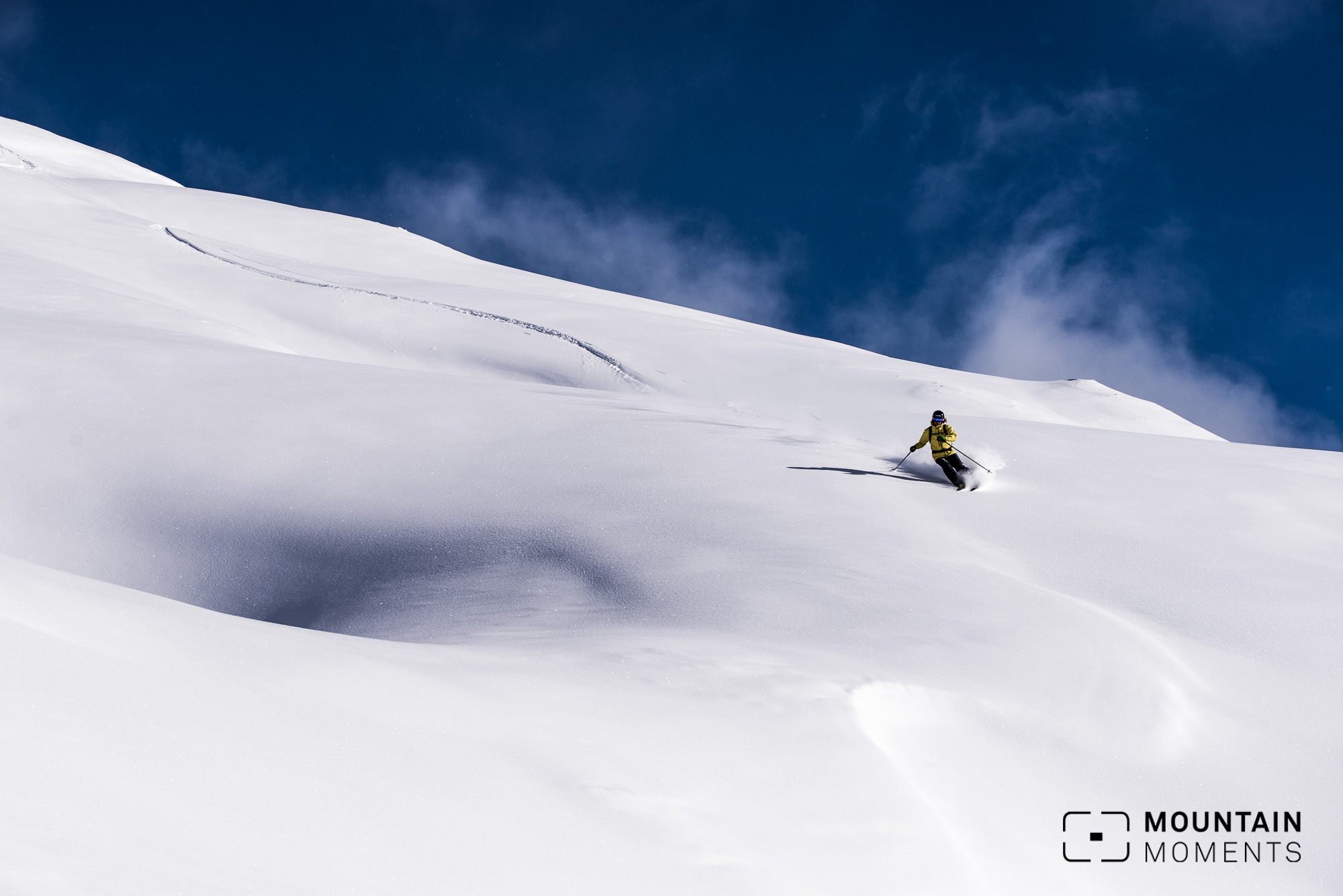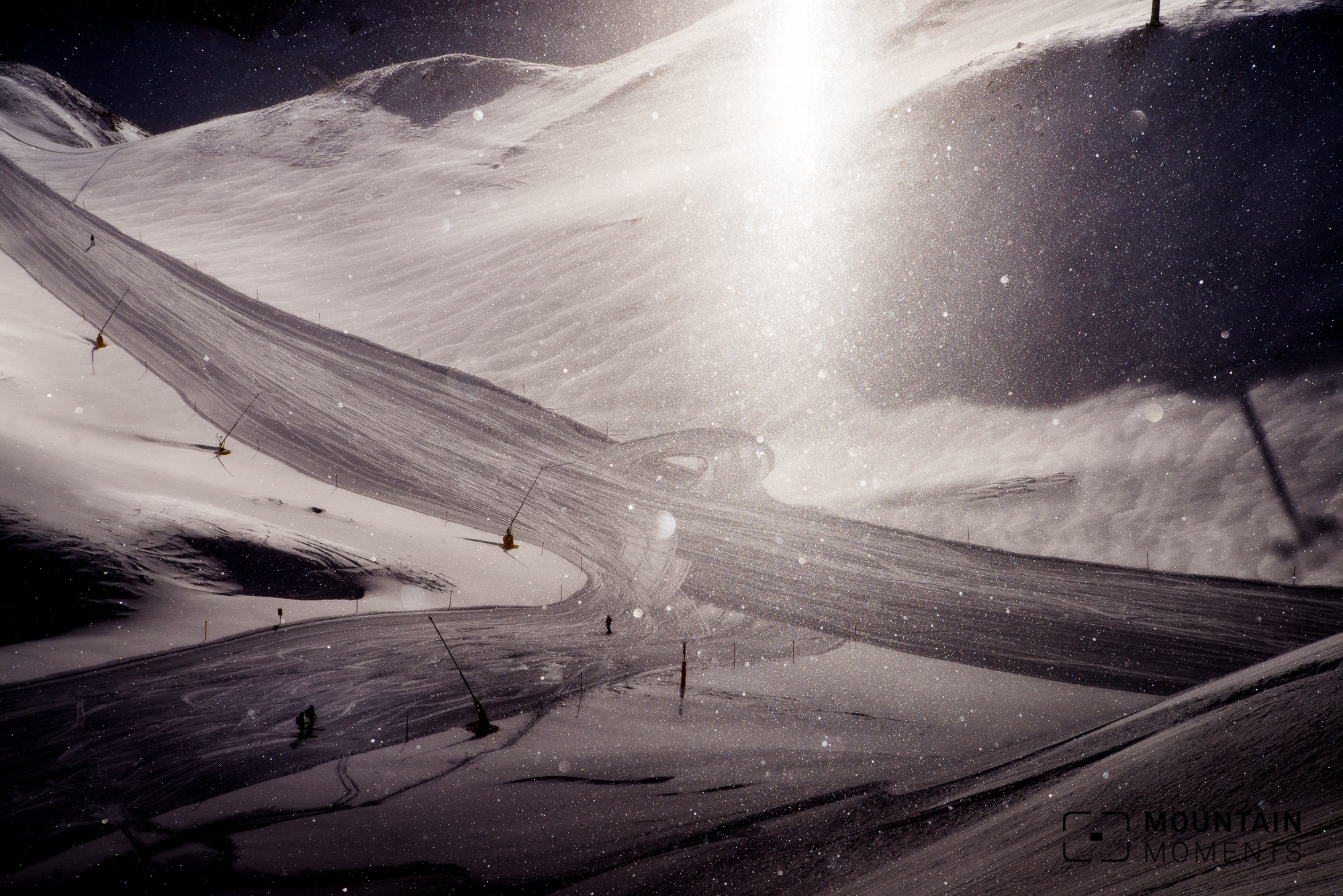 Unfortunately the variable light and snow conditions make it impossible to suggest the perfect spot to shoot from in this area. This is a skill that no text book can teach you and is learned through experience in the field. If you would like to learn how to best approach landscape photography, Mountain Moments offers photography workshops in Paznaun Valley/Ischgl as well as most of the top landscape locations in Europe. Let us help take the pain out of this rewarding hobby and turn you from amateur to professional in an experience you will never forget. Drop us a message on our website so we can tailor make the perfect private workshop for you.
Capturing mountain biking
Ischgl offers official mountain bike trails. These all lead through the ski area and thus through man-made artificial terrain. This is not always picturesque. Our tip: Get in close to the action when taking a picture, or go higher up and take the unspoilt landscape into the background. If you like a bit of abstract art, you can combine some mountain biking ation with one of the lift crossings into your composition.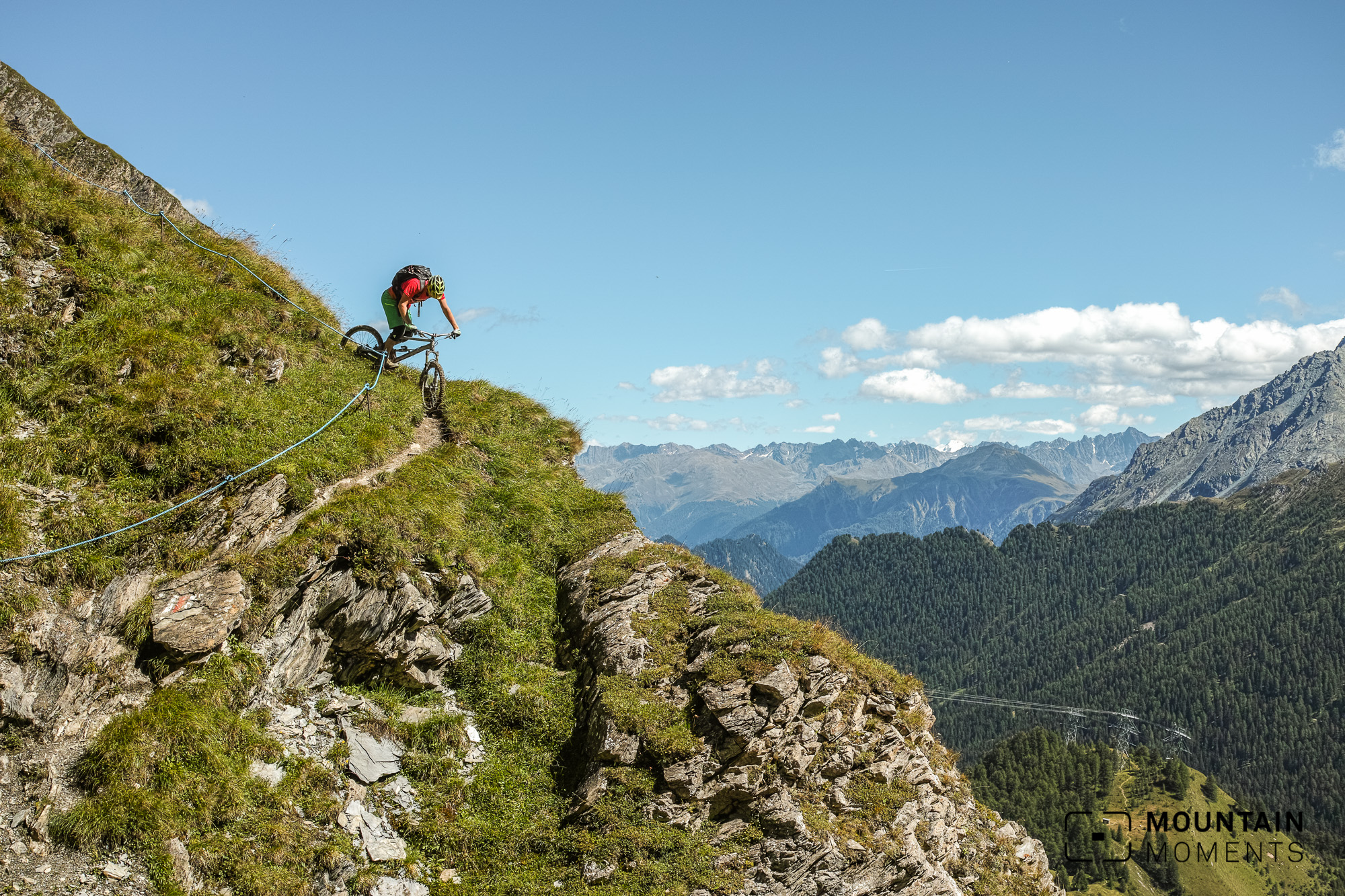 Taking pictures while hiking in the Paznaun valley
Again, we do not recommend wasting any time taking photos in the Ischgl ski area. Trying to find a subject worth framing in this vast and mostly artificial Ski area is next to impossible and will more than likely leave you empty handed, returning to a closed cable car station. Our tips on making the best of the mountain cable car is to hike to or from Samnaun alpine village or by hiking in the direction of the Heidelberger Hütte.
Mountain moments tip: Photographers sould go outside of the Ischgl ski area to find beautiful natural photo locations!
Other beautiful landscapes can also be found on the hikes from Galtür village or by hiking to the other side of the valley on the opposite side of the skiing area.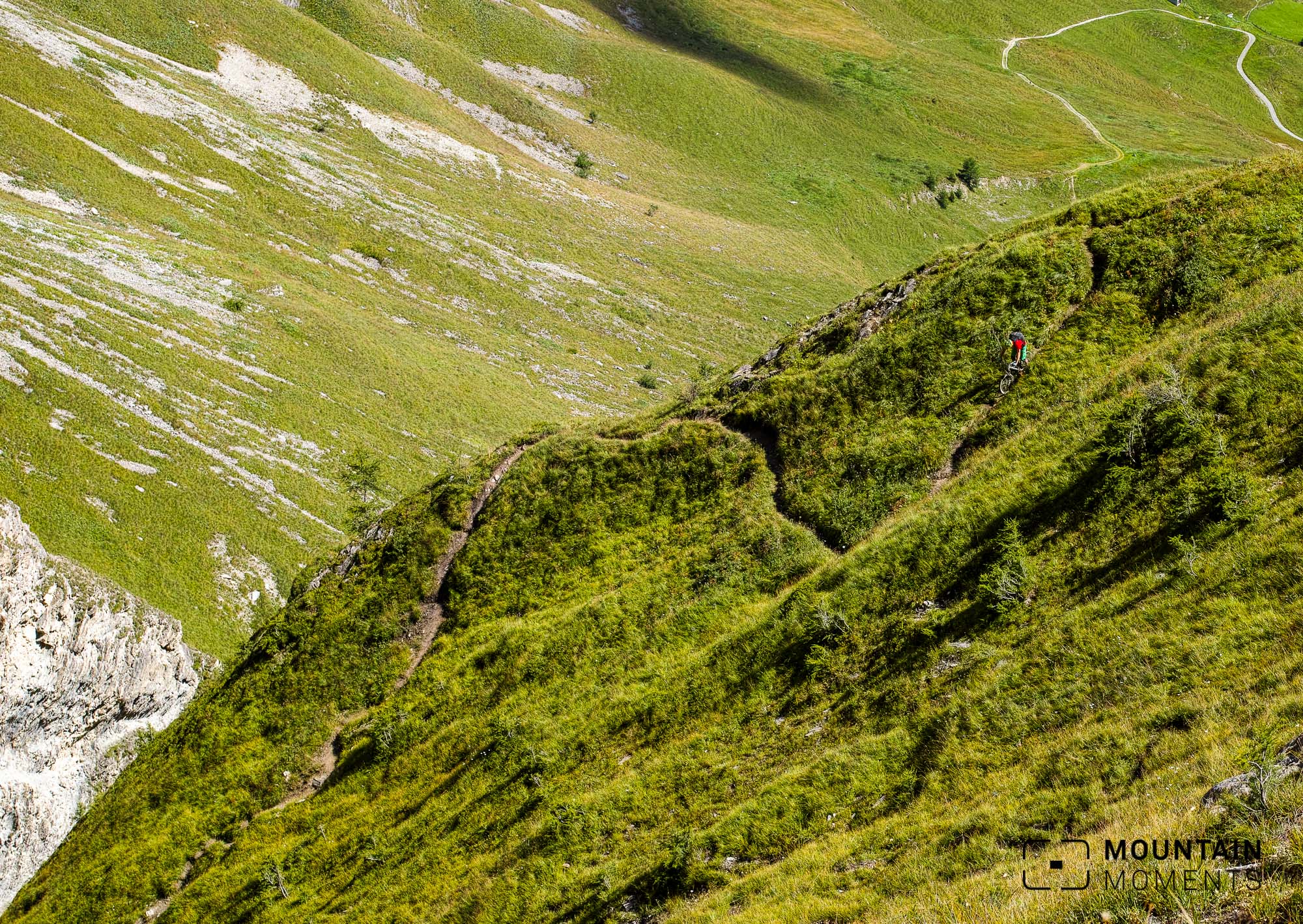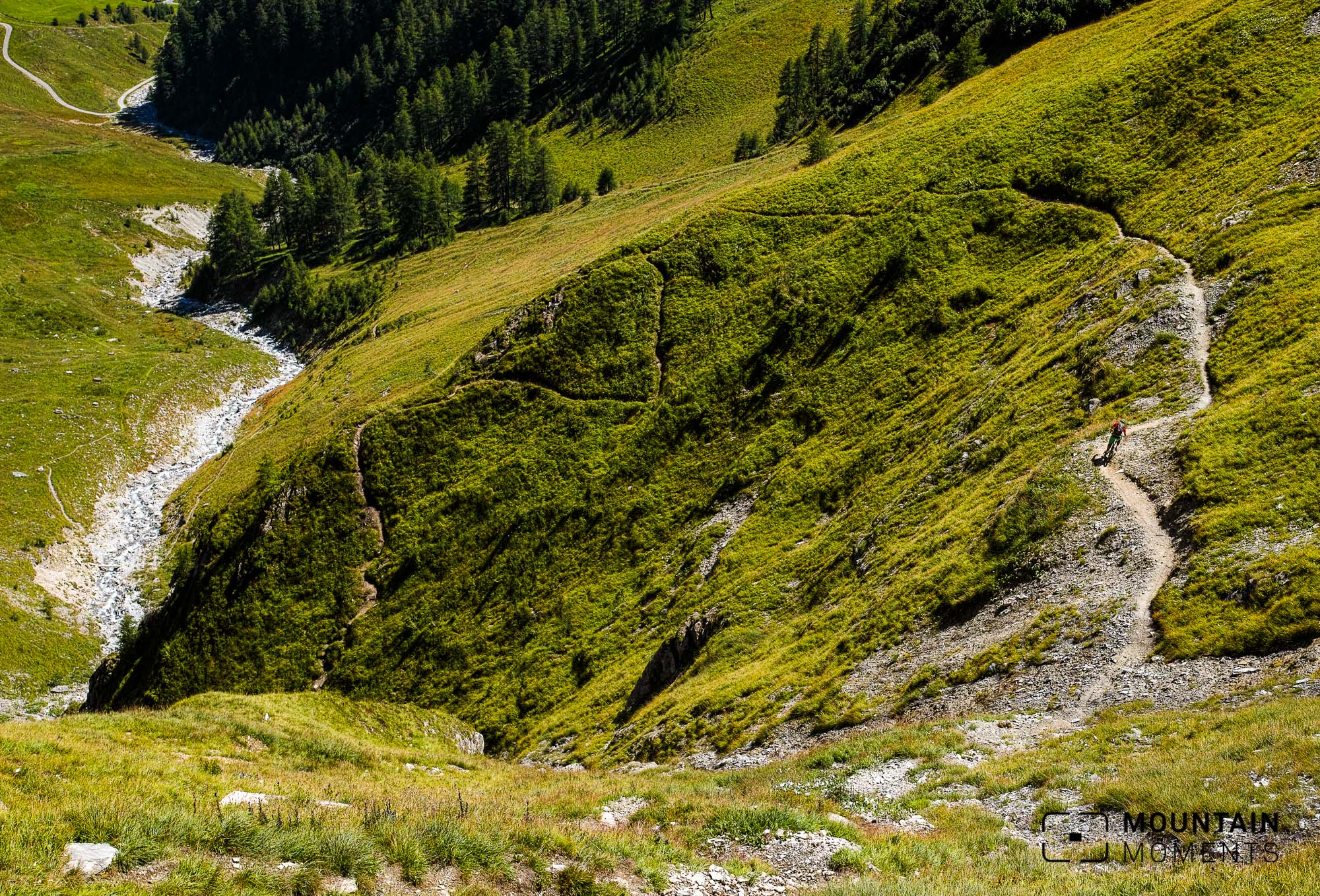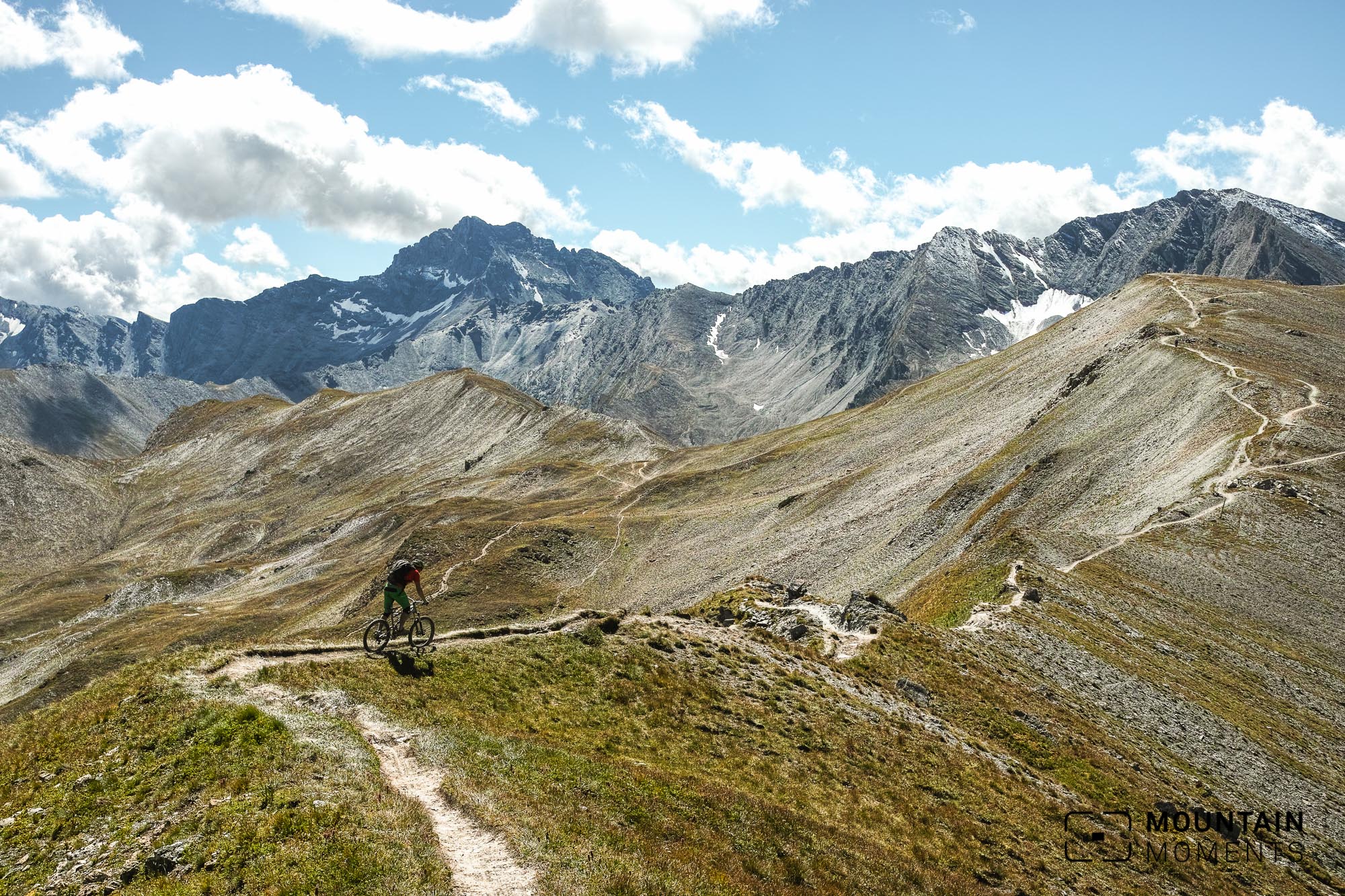 Photo spots in the Ischgl ski area
Although there is a scarcity of natural subjects withing the ski area, the surrounding mountains are mostly unspoilt and offer very picturesque motifs. We recommend using a Tele-zoom lens for the best results.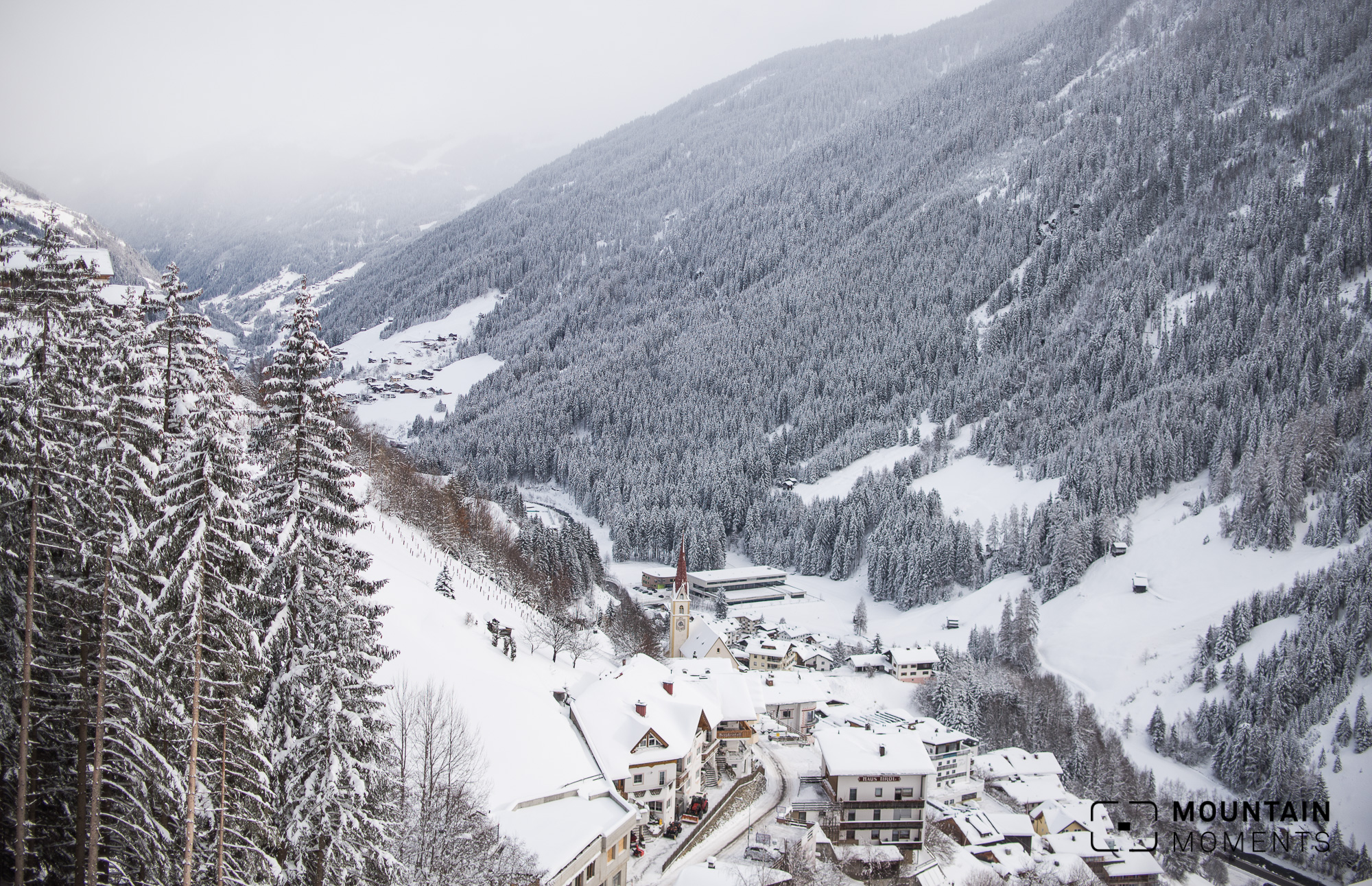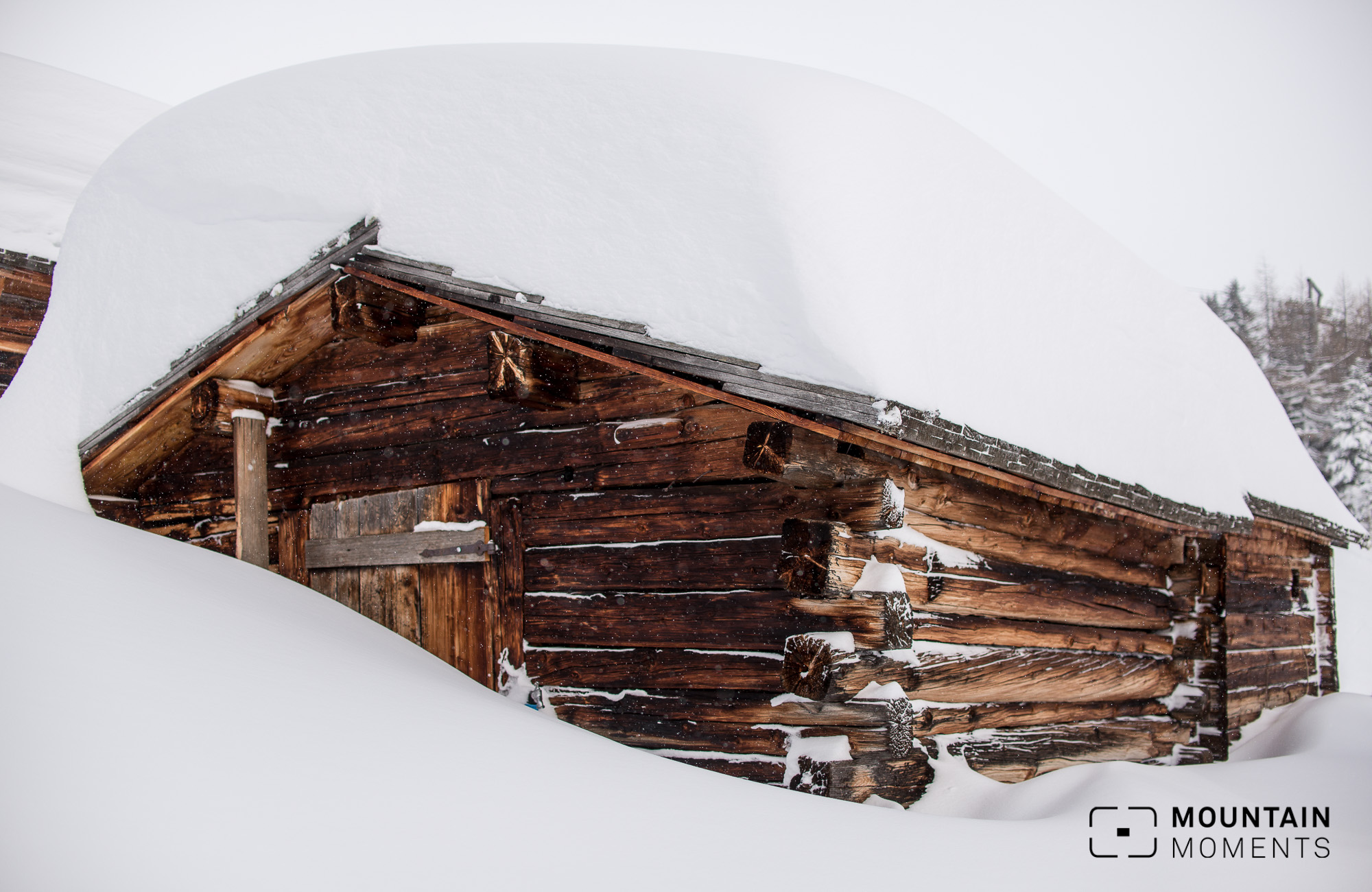 Whether hiking or shooting photography around Ischgl one quickly get a sense of how consumerism reigns supreme. Those who have a taste for luxury will certainly find a neat spa area in one of the countless 4 and 5 star hotels. Kappl and Galtür are a little more rustic. For instance, In Kappl you will find a perfectly situated rustic alpine village directly on the edge of the slopes. In Galtür, lush green mountain meadows await you.
Conclusion: Photography in Ischgl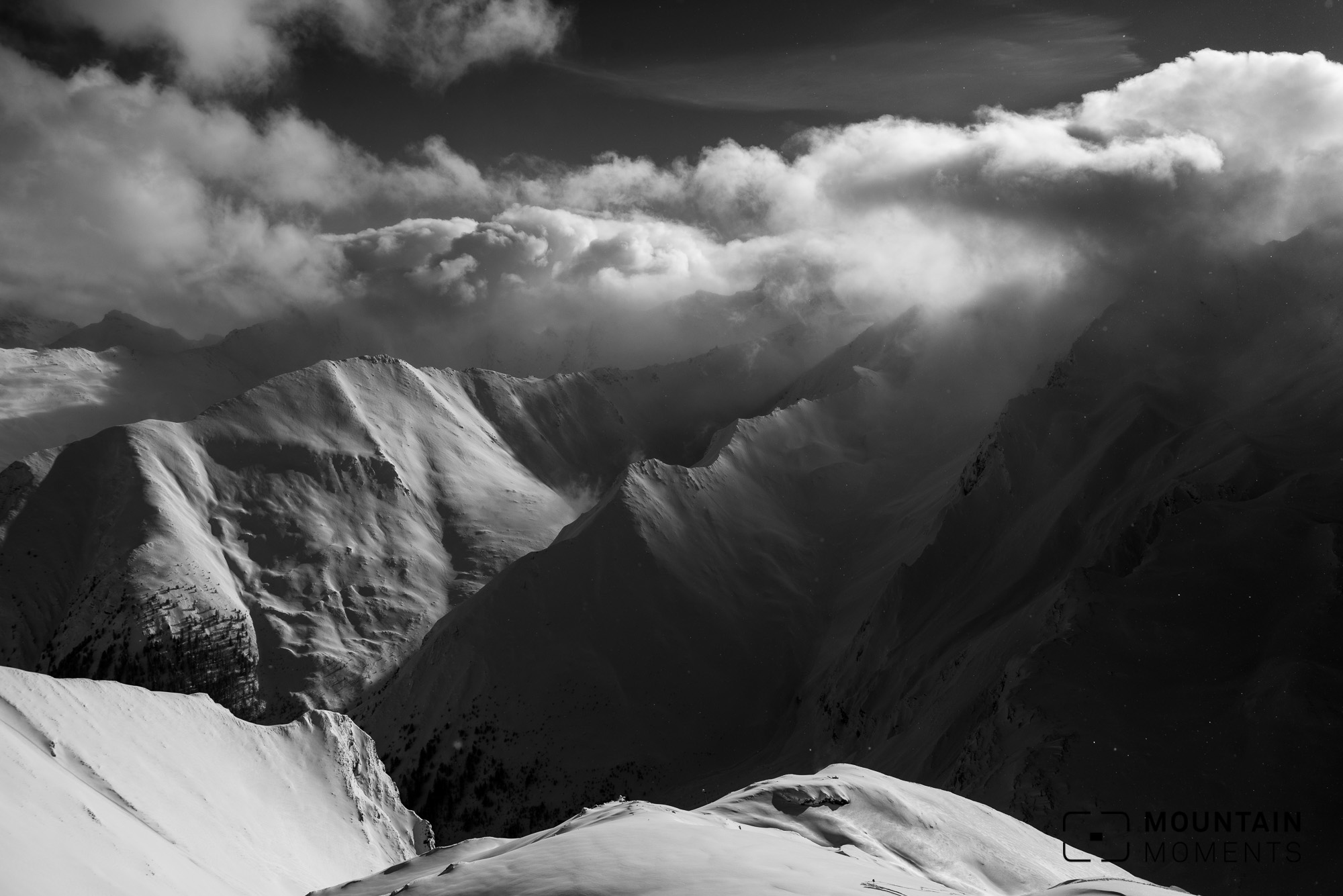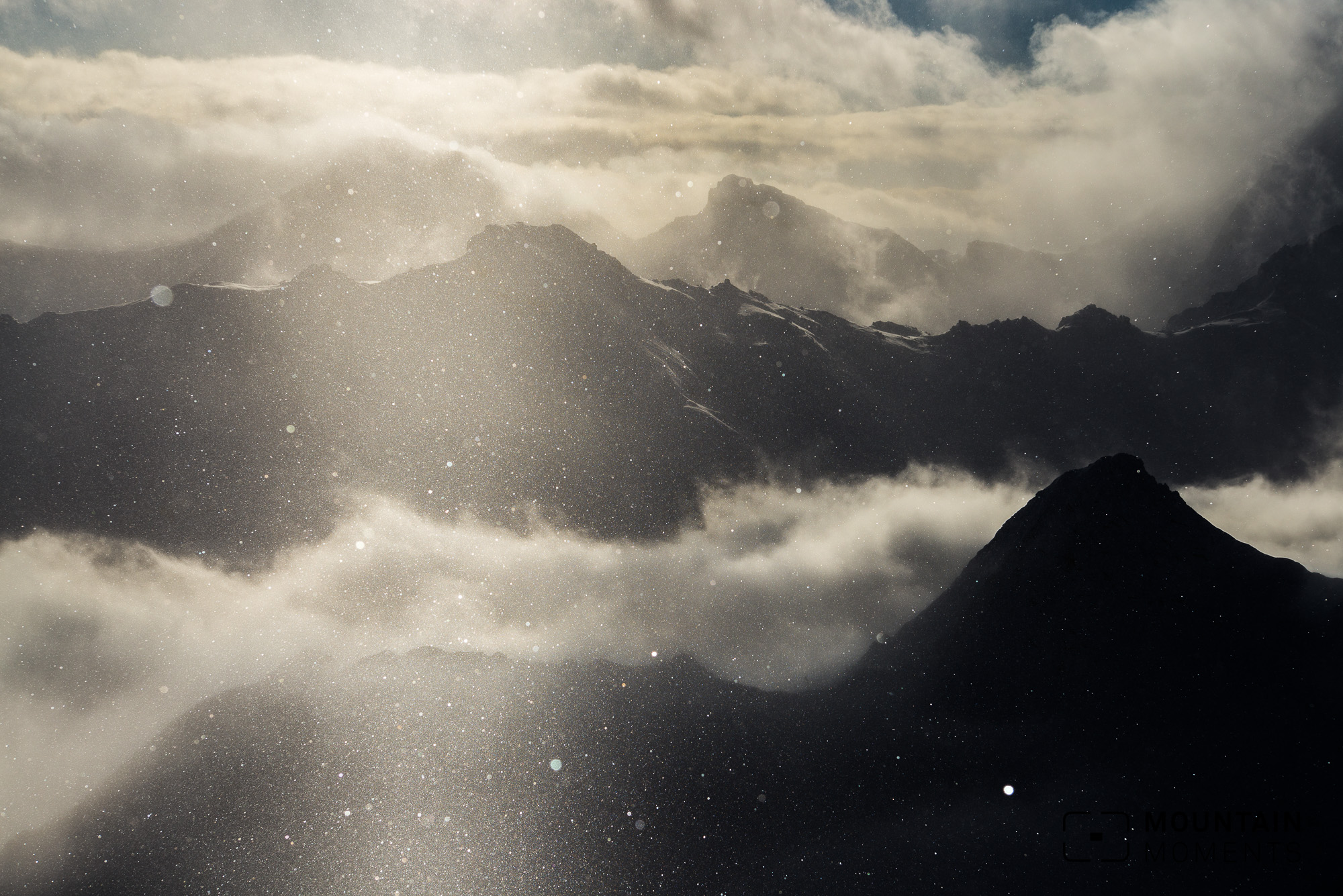 The reacurring theme, as you may have figured out is that the most beautiful landscapes are better photographed in the less frequented part of the Paznaun valley: Galtür, Kappl and See are ideal starting points for a hike here. Another great tip is to venture out on one of the relatively unspoilt hut hikes for several days.
Would you like to learn how to photograph and get to know the best photo spots in Ischgl yourself? Follow this link to our photo courses to book now.
Hi, i am Marius, i love exploring the mountains and nature. Friends say, i know the mountains better than most locals, but actually i get lost all the time while photographing ;). Read more about the Mountain Moments Team.
https://www.mountainmoments.com/wp-content/uploads/2020/07/web_mountainmoments-4763.jpg
1335
2000
Marius
https://mountainmoments.com/wp-content/uploads/2019/06/mm-logo-340-pix-300x138.png
Marius
2020-07-27 12:10:05
2020-09-24 15:05:44
Photo spots ISCHGL: PHOTOGRAPHY Locations IN PAZNAUN Valley